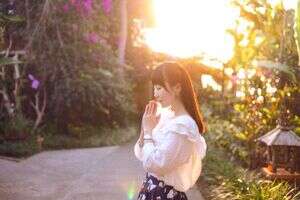 
Write on the front


To tell you the truth, maybe it's because I didn't do too much homework before I left. Bali gave me too many surprises. It was very simple   The idea of vacation, by the National Day holiday to find an island in Southeast Asia read a long holiday. But Bali has changed my previous three views of the island. It turns out that apart from being hot and beautiful, the island can also be fresh and artistic. Fresh food everywhere   Flower tribute, all kinds of exquisite handicrafts, gauze cages worn by both men and women, Hindu temples scattered on the island, dancers dressed in exquisite costumes, and of course, the sincere and warm smile of the local people, all of which are unique   It forms a colorful picture of Bali.
Eight days and nights in Bali,
We have been suffocated by the sunset of the temple of the sea and the sunset of the golden Balaam
I've been on the edge of a volcanic lake and I've been glad to meet someone who's no one
He once looked at the sacrificial guard of honor on the road curiously in his car and marveled at the religious culture of the country
I have been warmed by the nod and smile of a stranger on the road
In fact, many times when I didn't see the sea, I forgot that I was in Bali. And Bali can bring us memories of the picture, far more than the sun beach umbrella so simple. Bali is an island, not just a sea
Bali Island, which combines diverse landscapes and rich religious and cultural colors, especially the latter is fully displayed in all aspects of Balinese life, making Bali a unique resort.

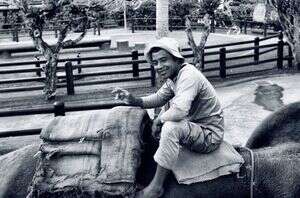 
elephant   Safari   Park, the elephant man is smiling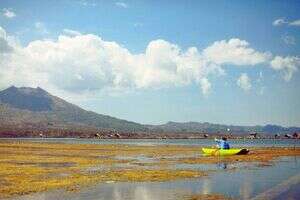 
Badur volcano, sky light, cloud shadow

Sunset on arrival in rowina

Rowena, our journey is the sea of stars

Looking for dolphins, passing by sea elves

At dusk, MMP's famous infinity swimming pool

Candlelight dinner, are you ready?

There are lots of stars at the foot of the mountain, and the sunset is beautiful on the mountain

Rovena, years of mountain life

The scenery behind 50000 banknotes is now in front of us

Kawei mountain, the stranger here is never stingy, smile on the camera of strangers

Sunset, triangle plum, walking local people, fighting cats and dogs, like this kind of alley

Rolling down the window, I ran into a golden paddy field

"Bali" umbrella everywhere

Ubu, Starbucks and temple are "next door neighbors"

Look at the sunset of the sea temple from another angle

Kuta, a noisy and busy night

Kimbalan, a local family playing with mud

Jinbalan, the sky and the earth are red

Wuluwatu lover cliff, standing on the wall until death
Travel task & time

I, Dai xiansen, Dora, xiaohanzi -- husband + best friend group, happy and loving four person line
Time: October 5, 2014 - October 13, 2014, a total of 9 days
Sina Weibo: Shirley Sydney sauce
If I have any questions and don't reply in time, please contact me via Weibo private message
The official account of WeChat: the world of Sydney sauce
Share travel / Photography / food / clothing / life from time to time
About itinerary / about private group

Bali is very different from the islands I have been to before. It is much bigger than I expected. The rich types of landforms lead to more tourism resources than ordinary islands. So this time in addition to the seaside activities, also arranged a lot of other itineraries, strive to
Witness the different style of Bali. In the north, luoweina beach goes out to see dolphins and snorkeling; In the plateau area of the middle part, we can see the hot spring of volcanic bubble; Wubu market in central and southern China to see the humanities; Watch the sunset on the beach of kumbalanpao in the South; BA
Li island can give you more wonderful than you can imagine. Even if you arrange such a variety of itineraries in 8 days, you don't want to miss anything. There are still many unknown beauties in Bali. You can only wait until next time to explore.


The time from deciding to go to Bali to departure was very tight. In addition, I was very busy during that time. I didn't have enough time to do my homework online as before. It was not my style to join the group. I was very anxious at that time. Later, I saw a travel note about a private group tour of Bali on Ma beehive. I asked the QQ of customer service to chat and put forward some ideas. I found that it was very suitable for the situation when we were too busy to make strategies. So this time, I finally got back to lazy and gave them all the trivial work of preparing for the trip.
Private customization is a hot word this year. The so-called private group is a new way of travel in recent years. It is also a mode that I think will get more good prospects in the future. Travel agencies can make itinerary for you according to your needs, recommend and reserve hotels, arrange chartered buses, including drivers and guides. Simply speaking, you usually follow the tour and tour guide, and private group is guided by your favorite journey. Everything has the final say. Private group members can be lovers, couples, girlfriends or the whole family. There is no limit on the number of people and there is absolutely no need to worry about traveling with people you don't know. It is very suitable for those who pay attention to the quality of travel and are not willing to follow the group, but are too busy to make strategies.
Until the trip back, found that Bali is really suitable for private group mode. Because the public transportation in Bali is almost zero. Although it is a left-hand country like Thailand, the traffic condition on their roads is much more chaotic than that in Thailand. All kinds of rampage, cars will not yield to pedestrians, want to cross the road where there is no traffic lights, you need to finish the car can pass. Therefore, this kind of road condition is not suitable for renting motorcycles, which is very dangerous. Moreover, the police on the road specially catch foreigners who ride motorcycles, find fault and fine them. It's also very difficult to rent a car for self driving. Except for ubu and Kuta, the roads in other parts of Bali are very broken, and it's easy to encounter the Panshan highway. Compared with the section from Chiang Mai to Pai County, the Panshan highway in Bali is just as good. The hairpin bends are one after another, and the road is narrower than that in Chiang Mai. In addition, it's even more dizzy when it's on the left. Moreover, the roads in Bali are built by the local people themselves. Sometimes the village roads that seem to be copied will be charged. Only the local drivers know how to get there. So few people recommend renting a car in Bali. Therefore, charter tour of Bali is a more common way. That's why I'm looking for a private group, because instead of looking for a hotel and a chartered car, why not let the travel agency do it all by itself? The chartered car they are looking for is at least guaranteed by the travel agency, and the hotel's resources and prices are better than our own online booking. To sum up, if it's better to have fun in Bali, the private group is a very matching model.
In addition to carrying your passport and luggage, you don't even have to bring your brain. The guide will help you arrange everything, and you don't have to worry about tips. Therefore, the travel notes will be less in practical information than in the past, and the records focusing on inner feelings and experiences will occupy more space.
The itinerary is as follows:

About air tickets

Most of the flights from Shanghai to Bali need connecting flights. According to different airlines, the connecting flights are mainly concentrated in Hong Kong, Kuala Lumpur, Singapore, Jakarta and other places. Only China Eastern Airlines has direct flights, but there are not many flights and the price is a little expensive.
This time, we chose Hong Kong Airlines. We need to transfer back and forth in Hong Kong, and the price is moderate. Stay at Hong Kong airport for about 2-3 hours. The time is appropriate. You can not only pass the security check of connecting flight, but also have time to stroll down the duty-free shop of HK airport. After strolling, you can almost board the plane. The time is just right. The planes of Hong Kong Airlines are very new. There is an electronic entertainment system in front of each seat. The space between seats is spacious. The plane meal is OK. The stewardess service is very good. In short, I was surprised when I took the first flight. I always misunderstood it as a low-cost airline. As soon as I got on the plane, the stewardess would send out towels, blankets and earphones.

About hotels

After booking the itinerary, I let the travel agency go to search the hotel and give it to them at ease, because they have more resources than I can get on the Internet. It is said that Bali is a first-class hotel, a second rate beach and a third rate scenic spot. I agree with the first sentence, especially when you go to the seaside, the hotel must be better, so that you can feel the pleasure and leisure of the holiday.   Many can be saved, but you can't make do with it in Bali Hotel.

==References====External links==* Official website http://www.accorhotels.com/zh/hotel-8118-%e5%ae%9c%e5%bf%85%e6%80%9d%e5%b0%9a%e5%93%81%e5%b7%b4%e5%8e%98%e5%b2%9b%e5%ba%93%e5%a1%94%e5%9c%86%e5%bd%a2%e9%85%92%e5%ba%97/index.shtml
Because arriving at the airport is dinner time, and going to the volcano in north central the next day, most hotels in the first night are transitional.
This Ibis is located in Kuta area. Although it belongs to an economical chain hotel, it didn't report much expectation before check-in, but there was a surprise when it arrived. It was much bigger than expected. The front desk was bright and spacious, and there was a big swimming pool! I never thought that budget hotels could have such a healthy swimming pool. The tour guide said that the Bali swimming pool is never rare for the hotel, ha ha! The room is spacious enough, clean and simple with modern style, the bed is moderate in hardness and softness, and there are many kinds of breakfast. It's perfect for a hotel that has one night's transition.




The second night, Sunari resort http://www.sunari.com/
It's located at the beach of luoweina. If you want to watch dolphin snorkeling in luoweina, it's right to order this one! According to the guide, all the boats going to sea in luoweina need to start from Sunari's beach, so we get up in the morning and go straight to the beach to wait for the boat to pick us up. In addition, it's our first resort in Bali. It's a garden like environment with all kinds of tropical plants and flowers. When we go back to our room after breakfast, we feel like visiting the park. Although the room is more concise, it is better to be clean and spacious, especially the super large bathroom. In view of the hotel's environment, the hotel's geographical location and the beach, this resort is very cost-effective.






The third night, MMP resort http://www.mundukmodingplantation.com/
Many popular travel notes of Bali have been mentioned, and the cover of many travel notes is MMP's boundless pool on the mountain. So I know the pool first and then the MMP. Therefore, although MMP is located in the mountains in the middle of Bali, and there is nothing to visit nearby, it still attracts many loyal fans to stay, which is very popular. The magnificent interior of MMP really set off the first climax of our trip to Bali. Four of us ordered a two bedroom poolville, which is very private, and the access to villas is also private. The room is full of tropical style, romantic and careful layout, with flowers everywhere, which is very suitable for honeymoon. The large reception hall and infinity pool are also exclusive. If you think that someone is always taking photos in the pool outside, it's the same when you go back to your room. It's just as short as the big pool outside. The restaurant's morning and evening meal including afternoon tea is also very delicious, and there are many kinds. Although it is located in a remote place, it is absolutely not a problem to eat. Time permitting, I really want to stay a few more days.





The fourth night, Alaya Resort (not found on the official website)
Located in the center of ubu, the location is very good. There are many restaurants on the road where the hotel is located. Next to the hotel is cocomart, which is a local shopping mall. In short, it is very convenient. What is rare is that it is not noisy in the downtown room. It is very quiet when I come back at night. Open the door in the morning and walk out of the terrace, facing the green paddy field of the hotel, very relaxed and happy. Resort is also a very orthodox Bali style, the front desk is open, the room is also large, decoration style is very special, self-contained, check-in there are hotel staff to introduce you to the room facilities and precautions, very thoughtful and careful. Breakfast is not a buffet, it's a set. I think the coffee for breakfast in their family is the best. Since there is a very professional latte, it's breakfast!





"Mr. Pacific" http://www.panpacific.com/en/hotels-resorts/indonesiairwana-bali-resort.html
Chinese people should not be unfamiliar with the hotel. After checking in, they took a few photos and posted them on Weibo. Some people said that this is the hotel I stayed with on my honeymoon. It's true that when I checked in, I met Chinese tour groups, but there are always reasons why they are popular. The hotel is on the edge of the sea god temple. If you don't want to go to the sea god temple, you can enjoy the beautiful sunset of the sea god temple quietly in the hotel. Another feature of the hotel is that it has its own golf course. There is no need to say anything about the green environment. It is not too expensive for hotel guests to want to play a few games. Because it's five-star, breakfast is the best in all the hotels we've stayed in Bali
Best, the variety is dazzling. When I get up for breakfast, it is estimated that the Chinese tour group has already left the itinerary. The restaurant is full of foreigners, so I don't have to worry about noise. Although the facilities of the room are slightly old, the hotel is very careful in maintenance. The layout of the room is very similar to that of langting in HK, but it's in American style. The more helpless thing is that I checked out at 9 o'clock the next day and went rafting. I didn't take a good look at the commendable public area of the hotel and missed a lot of its beauty.





The sixth & seventh night   Seven   Angel Resort http://www.sevenangelsbali.com/
It's very, very new. It just opened in July this year. I can hardly find any comments on the Internet. So I had doubts before I went there. Because the photos are so beautiful, I really want to know whether the field is really so beautiful. Later, when I got there, I was completely relieved. The hotel was a small and low-key resort, also located on the mountain. It is located in a secluded place. All the rooms are villas with their own swimming pool. The privacy is very good. There is also a three bedroom swimming pool, which is very suitable for the whole family to take a holiday together
Or a party. And because the hotel has just opened, it is still in the publicity period, and the occupancy rate is not high, so no one will affect you whether you take photos in the hotel or eat in the restaurant. Our honeymoon suite has 300 square meters, including living room, dining room, bedroom, bathroom, outdoor swimming pool, deck chair, and even Bali's most characteristic daze Pavilion! It's really amazing ~ ~ ~ and the facilities are very new. Few people live in the honeymoon suite. The bathtub, including bathrobes, which used to be far away from my hotel, can be used safely this time.
P. S hotel has its own glass spire chapel, coupled with the privacy of the hotel, it is very suitable for a small wedding. The resort is only 15 minutes' drive away from jinbalan beach. In a word, all kinds of satisfaction & surprise!








About visa and entry exit

Visa on Arrival
The price has been raised to $35 per person. There will be a stewardess on the plane to issue the entry and exit card and customs declaration card, these two things are very important! Everyone needs to fill in the entry-exit card. If a group of people travel together, only one copy of the customs declaration card needs to be filled in. When entering the country, each person needs to hand in his / her entry card and $35. The staff will give him / her visa without asking any questions. And exit card is in return when you need to hand in, must keep good! Otherwise it will be very troublesome!!

With a passport and just bought landing sign, you can enter the customs smoothly. There is indeed a phenomenon of customs officers extorting tips in Bali (and this phenomenon is very common). Some people have learned Chinese specially for the convenience of blackmail. Please ignore this. They will never do anything to you if they don't give tips. Even if they have a white passport, as long as the formalities are complete, they can enter the customs. Giving it will help them to be greedy and arrogant. Many tour guides on the plane call on their aunts to put a dollar or 10 yuan in their passports so that the tour groups can enter the customs quickly. I can only say that these customs officers are spoiled by Chinese tour groups, because they never dare to blackmail foreigners. However, many of these staff members are sent from Jakarta, Indonesia. Don't lower your impression of Bali because of them. The local people in Bali are very friendly and simple.


go to Manchuria
When you leave the country, you need to prepare 200000 RP departure tax, because you have to pay in cash, so please don't use up all your rupees before you leave. Please give the exit card and passport to the staff separately when going out of the customs. It's better not to put them in the passport, so as to avoid the staff from playing tricks and saying that they only got the passport but didn't find the exit card and have the opportunity to extort tips.
About the best travel time

Bali is located in the equator, is a typical tropical rain forest climate, the annual average temperature is 28 ℃, divided into dry season and rainy season.
The dry season is from April to September, and the rainfall is relatively small. However, April is the first month after the end of the rainy season, which will be very hot. Therefore, it is not recommended to go to Bali in April. May to September is the best month of the year in Bali. During this period, the weather becomes cool and the rain is the least, which is the most suitable for tourism. It's just that July and August coincide with the summer vacation. There are many people, and the price will not be too cheap.
October to march is the rainy season. Although we met the rainy season on the island this time, Bali is also very lovely in the rainy season. During the 8 days we stayed, we met a rain. It still rained on the road, and it cleared up within 10 minutes. The rest of the time the weather is very good, although the sun is very dry, but the wind blows to the body is cool, especially in the north central plateau area is still very cold sooner or later, need to be able to resist the cold clothes.

Most of Indonesia is Islamic, with the exception of Bali, where most of the residents are Hindus.
The island of Bali has about   95% of the people believe in Agama Hinduism. They believe that all things have gods, such as Sun God, moon god, Mountain God, road God, Lake God, Monkey God, turtle God and so on. Gods are everywhere and all the time. Therefore, Bali has the name of "Fairy Island"   Scale. The rest believe in Islam, Buddhism, Catholicism or Christianity. In Bali, people of different religions can live in peace.
Bali is an island that is particularly influenced by religion. The density of temples is even higher than that of Chiang Mai, but we can't visit it if we don't believe in Hinduism. Local people pay homage in the morning, in the middle and in the evening, so worshipping sacrifices can be seen everywhere in the corner of the road. On the first and tenth day of every month, there will be large-scale sacrificial activities. Many temples will be closed around the road. We met the 15th sacrificial ceremony in wubu. The local people put on gorgeous national costumes and went to the temple to worship. There are grand sacrificial teams everywhere on the road. Outsiders seem to have local characteristics and customs. Of course, the impact was the traffic jam in the whole city. We quickly changed the trip to Ubud Palace on the 15th day.
On customs and taboos

1. When walking, pay attention to the sacrificial articles on the road. If you step on them carelessly, it doesn't matter. Don't step on them intentionally. Local people often put sacrifices at the door. Some common things like trees on the street are also used as gods, so sacrificial articles are often placed on the street.
2. Indonesians should hold out their right hand when they shake hands or pick up things. They should not use their left hand (local people use their left hand to go to the toilet). They should not touch other people's heads, including children's heads. They should not point at people, and they should always keep smiling.
3. To enter the temple, you need to take off your shoes, and do not expose your arms and legs. There are salons and belts for free at the entrance of the temple. Men and women should wear salons when their summer clothes do not reach their knees. Even if they wear knee length trousers and skirts, both men and women should wear yellow belts.
4. Don't enter Hindu temples. Non Hindus are forbidden to enter. Don't be driven by curiosity. Even if someone encourages them, they should refuse.
5. Don't stand in front of the local people when they kneel down and pray. No matter where it is, it's very impolite at least.
6. If someone, especially the priest, sits on the ground, never stand on his right hand.
7. To be a guest in a local family, you should take off your shoes before entering the room.
8. Wear flowers on your head. The left represents unmarried and the right represents married.
Exchange rate and local currency

Bali's currency is rupee, but there are many places where US dollars can be used, such as the convenience stores at the airport. It is said that some small shops in ubu even accept RMB. We haven't tried, but there are too many Chinese people going to Bali, which is also expected. When we went there, the exchange rate between US dollars and rupees was about 1:12000. We suggest that you exchange US dollars in China before you leave, and then exchange rupees locally.
The currency of Bali is rupiah (rupiah for short), with denominations of 1000, 5000, 10000, 20000, 50000 and 1000000rp, and the use of US dollars on the island is also very common.
Exchange skills:
1. The exchange rate of Indonesian rupiah fluctuates a lot. When you arrive at the airport, first look at the exchange rate of that day. If it is at a high level, you might as well change it a little more.
2. The exchange rate of the airport is generally lower than that of the urban area, so you can change it a little less first, which is enough for one or two days' expenses. There are many shops in the city that can exchange money. The farther away from the center, the better the exchange rate.
3. There is no on the exchange rate bulletin board of street exchange point   Commission means that there is no handling charge.
4. The exchange rate of large denomination is higher than that of small denomination.
5. Check face to face when exchanging, don't change hands through others. Don't be tempted by the high exchange rate, there will be something fishy in it.
6. You'd better go to the bank, supermarket and Kodak store to exchange money. If the exchange rate is too high, there is usually a problem. It's better not to go to the alley and ask if there are 50000 or 100000 notes to avoid getting a pile of small notes.
7. When changing money, if someone chats with you, don't be distracted. After you get the money, make sure you want to check whether there are counterfeit banknotes (usually 100000, printed a little askew). You can't let them handle it after ordering. Some counter tables have mechanisms, and they will drop one after shaking.
8. Don't change all US dollars into local currency. It's too troublesome to change them back if you can't use them up. It's very convenient to exchange foreign exchange there. One hundred at a time, how much to use.
About bank card

Every bank in Bali can see one ATM in a few steps. It's very convenient to withdraw cash. In China, there are Huaxia cards that you can take with you. Another bank card with visa function is also necessary. A considerable number of shopping malls, merchants and restaurants can use visa or Mastercard for consumption.
About luggage

Because we change hotels almost every day, even when we travel, we compress our luggage into a 28 inch suitcase. As usual, one person and one backpack. There is a chartered car for the whole journey, so we don't need to worry about how to place our luggage.
Here's what you have to bring:
1) Sunscreen and sunscreen repair: bought a new an Nai sun, arrived in Bali just Kaifeng, 9 days later came back to a quarter. Although the temperature in Bali is not as hot as that in other islands, the ultraviolet rays on the beach can't be underestimated, especially when playing water sports, it's very easy to get sunburned when you get wet. It's also very important to make up for sunscreen regularly. After taking a bath in the hotel at night, you can apply a layer of banana boat to repair after sun exposure. It will be very comfortable after air drying.
2) Long sleeve sunscreen or shawl: that's a cliche, but it's more reassuring to add a physical sunscreen after you've applied sunscreen.
3) Moisturizing products: Bali near the equator, very dry. Therefore, hand cream, lip balm, mask and moisturizing spray can not be less. Watching the Indonesian program in the evening is also one of the daily compulsory courses. A few days later, the moisturizing spray was used up, and all the supermarket convenience stores across Bali Island could not find Avene or Evian's shadow.
4) Swimsuits and trunks: how to go to the island without swimsuits? It is recommended to bring two or more suits, because you need swimsuits for snorkeling, rafting, photographing concave shape and going back to the hotel to soak in the swimming pool. When you want to wear them, it is very likely that the suit you wore before is not dry enough, so you must wear two or more suits.
5) Commonly used drugs: Bali medical treatment is relatively backward, if sick, tour guides are not at ease to buy our own medicine to eat. So as much as possible with some commonly used drugs: allergy, cold, diarrhea, antibiotics, antipyretic, anti-inflammatory pain, vitamins, etc. with some amount.
6) Anti mosquito and anti insect products: equatorial mosquitoes are very fierce. Although I don't recruit mosquitoes, I see that my little friends are suffering from mosquito bites. I'd like to remind you. Whether it's domestic six   God is a Hong Kong double flyer, Taiwan's exhortation or Thailand's grass cream. If you have it, bring it with you. There is always one that can deal with mosquitoes in Bali.
7) Band Aid: snorkeling is very easy to get hurt. When I climbed on the boat after snorkeling, there was a bleeding wound on my foot. If it wasn't for the boatman to remind me, I couldn't feel it at all. The little companion of the same trade bumped into the boat while climbing on the boat and shed a lot of blood along the mouth. Anyway, it's right to take it with you.
8) Waterproof case for camera: the waterproof case for mobile phone may not work well for snorkeling, but it helps a lot when drifting. Because you can't bring equipment like SLR when drifting, mobile phone or card machine with a small waterproof cover is a common equipment when drifting. If you want to take photos in rainy weather, the waterproof cover is undoubtedly the best choice for single customization compared with the umbrella cover and fresh-keeping bag.
9) Adapter plug: the current in Bali is 220 v  /  60Hz, use two hole round socket, need to bring their own adapter. If there are many appliances to be charged, it is recommended to bring two. Some hotels are more intimate and will be ready for guests in the room.

About photography

Fuselage: Canon   5D2
Lens: 17-40 / Shima 50   1.4/canon 70-200   F4   IS
Flash: 580ex   II (not very useful)
Tripod: a model of Bainuo
CF card: 16GB + 32GB, two in total
In addition, self timer remote control, charger, battery, filter, etc
All photos without logo are iPhone   4S shooting
About tips

Bali is a tipping country, and service staff should be given tips on many occasions.
We give bed tips and Bellman tips every day, which are US $1 or 10000 RP or 10 yuan RMB.
It's the same amount for massage and the drifting coach. In addition, the guide's tip is also necessary. As for how much to give, you can consult the travel agency for reference. If you have a meal, you can tip according to the service. If the restaurant includes the service fee into the total fee, you don't have to give it any more.
About shopping

The most famous shopping place in Bali is ubu market. Although many things seem to have been familiar before, maybe you can find cheaper ones on TB, what you buy is a kind of mood. The price of things in the ebony market is very high, so generally 30% discount is the starting point for bargaining. If you can't talk about it, you can use the international general walking method, and the buyer will definitely call you back. It's full of achievement while bargaining! I personally recommend local style clothes, scarves, salons, girls' accessories, handmade soap, postcards, and some local style cups, dishes, bowls and chopsticks, which are also very suitable for returning home as gifts to relatives and friends. Aromatherapy essential oils are not recommended. The colors of those essential oils in the market are not right. The essential oils from Thailand are reliable.
In addition, Indonesia's coffee is very famous, especially the plateau terrain in the north is very favorable for the cultivation of excellent coffee beans. Coffee control can buy some local beans to go home. If there is no grinder at home, local people can grind them and take them back. The famous Maoshi coffee is originated in Indonesia. The cost of each cup of Maoshi coffee is only one sixth of that of a coffee shop, and it is certainly fresher and more authentic than that of a coffee shop. Coffee lovers can't miss it. In addition, the local ABC instant coffee is not recommended, because the local people say that only the underdeveloped coffee beans will be used to make instant coffee, and the taste is far from the freshly ground, so, you know.
About postcards

There will be many small shops on the streets of wubu, especially the wubu market. The fine hand-painted postcards sold in the market have local characteristics. 3000-4000 per sheet   RP。 If you buy more, you can bargain~
About postage: no matter which country or region in Asia, it's a 10000 RP stamp.
Most convenience stores sell stamps, but they usually sell more expensive. For example, 5000 stamps will sell 7000. Therefore, it is suggested to send it directly to the hotel where you stay, and ask the front desk for help.
About hotel consignment: most star hotels will have this service. But they don't provide stamps, just give the staff the required postage (10000 / sheet). You don't have to pay the consignment fee (of course, you can also volunteer to give a certain amount of tips ~)
Text
On Sunday, October 5, Day1 flew to the Vietnamese hemisphere
Shanghai Pudong International Airport - Hong Kong Airport Transfer - Bali - No.7 restaurant dinner - stay in ibis

I see Pudong Airport in the morning, like an old friend I haven't seen for a long time
The mood of waiting for departure is as brilliant as the sunshine outside the window
Although I got up at four o'clock and rushed to the airport, I didn't feel sleepy at all. I always feel energetic when I think of the coming trip

I'm not sure if Hong Kong Airlines has a plane meal, so I had a simple coffee and sandwich breakfast here


After meeting with my friends, I will take off in the sun

The service of Hong Kong Airlines is really good. As soon as we get on the plane, the stewardess hands out blankets and earphones
Plane meal is not as good as some well-known foreign airlines, but it is also passable, much better than China Eastern Airlines and Shanghai Airlines

There is an electronic entertainment system in front of each seat. The flight time from Shanghai to Hong Kong is more than two hours, and it's time to watch a movie


I arrived at Chek Lap Kok Airport in Hong Kong at 10:20 a.m. on time. I can't remember how many times I came here
It's very kind to see the special font on the sign that only Hong Kong can see
Hong Kong's transfer is like this: after arriving at Hong Kong airport, you need to find the transfer channel first, and you still need to queue up for security check after entering the channel
You can enter the waiting area only after passing the security check
Therefore, if you want to transfer at Hong Kong airport, you should reserve more than one and a half hours between the front and back flights, which will be more leisurely
We have a two-hour stopover, and we still have time to visit the duty-free shops at the Hong Kong airport after the security check
There was no rush and no boring turnaround. It was a very suitable schedule
===========================================
In addition, many people, including team tours, will arrange Hong Kong and Bali to play together
Because there are many flights to Bali connecting in Hong Kong
You can stay in Hong Kong for one or two nights on the departure or return flight
Because I think it's boring to go to Hong Kong on a special trip, and it's not a waste to take advantage of the transfer
You can not only experience the island style of Southeast Asia, but also feel the modern fast pace of modern city
All of a sudden, the itinerary is much richer. Besides, if you have tickets from a third country, you don't need to apply for Hong Kong endorsement~
This time, because of the small partners and the ZZ incident in Hong Kong, we didn't leave the airport and went straight to Bali safely~

The stewardess on the plane will issue the entry card and customs declaration form. Remember to take it~
Although the format of the entry card in Bali is similar to that in Thailand, just close your eyes
However, before departure, the travel agency should print out the template of the entry-exit card for me, including tips on how to purchase the landing sign
Thank them so much~
After five hours' flight, we finally arrived at Bali in the southern hemisphere, which is also an island in Southeast Asia. I didn't expect that Bali was so far away
During the national day, there are many tour groups to Bali. I found them when we boarded at Hong Kong airport
So when you get off the plane, if you want to line up a little less, please try to run faster and faster~~
Buy the landing sign first, from $25 to $35. The advantage of one person is that you don't need any other materials, and you won't ask any questions
Show your passport and the entry card and customs declaration form you filled out on the plane, and pay the visa to leave directly
This is good. Go to the customs team

It's estimated that the tour group arrived by the previous plane has not left yet. Some of them are scared by the endless dragon. My God, I didn't expect that there would be so many people!
For some unknown reason, our party lined up with a tour group and saw that the group members' passports were all neat and uniform, with a piece of RMB 10
It is quite helpless for the legendary story to become a reality
Again appeal: please don't pay attention to the behavior of customs officers extorting tips! If you don't give it to them, they won't do anything to you!
When it came to us, except for me, Dai xiansen and several other small partners met with the entry office's blackmail, and the hit rate was quite high
However, we all ignored it and passed it successfully
But when I got outside to claim my luggage, I recognized my suitcase, which had been taken down from the conveyor belt and put aside with other suitcases
I went forward and took the box. When I was about to leave, an airport staff member came out of nowhere and said that he could help me with the box
He said in standard Chinese: RMB...........
Orc.
Generally speaking, Bali is very beautiful and the islanders are very friendly. The only place that can impress people is this airport

After some unexpected twists and turns, when we left the airport, we saw the guide waiting for us with our names. At this time, an hour had passed since we got off the plane
Here's a grand introduction to our tour guide Da Pang and Xiao Pang. Although they are traveling for four people, the travel agency has arranged two chartered cars very attentively
Each charter car is equipped with an accompanying tour guide and driver, that is, two tour guides + two cars + two drivers. Our tour guide is honest and humorous
Later, I found that it's really convenient to have a tour guide with me all the way. I can talk to the tour guide whenever I have any questions. The tour guide will help me answer and solve the problems as much as possible
After the meeting with Da Pang and Xiao Pang, the beauty of Indonesia presented the egg wreath with the fragrance of flowers before we came back
Plumeria is the national flower of Indonesia, which can be seen everywhere in Bali, showing respect and welcome to visitors
Pick up the plane and offer flowers. I have never enjoyed such treatment before when I went abroad. The prejudice and unhappiness caused by tips disappeared when I entered the customs

The car is also a brand-new Suzuki APV, similar to the domestic seven seat Touran, which is very comfortable to ride
The driver and the guide are naturally in the driver's and co driver's positions
We sit in the middle row, and the rear row can be used for luggage, which is more spacious and convenient for getting on and off
Another advantage of sitting at the back of the middle row is that you can put your seat flat and sleep when you are on the road for a long time. The tiredness of traveling will be reduced a lot
In addition, the most important point: we didn't buy a phone card this trip, so we have WiFi in the car! It's definitely the gospel of mobile phone control~
In addition, the hotel rooms and restaurants also basically have WiFi, so even without a phone card is enough
Before you go out, you just need to go for international roaming
It's dusk when I get to Bali. When I get out of the airport, it's the sunset and the fresh air of the island
Sitting in the car, looking at this strange country, listening to Da Pang's leisurely introduction of Bali, I feel at ease
He said that Bali is in the rainy season, but this year is quite special. There has been a rain since September
I hope this kind of luck can continue

The first dinner in Bali, No.7 restaurant, is not very impressive in appearance, but it has a unique hole in it
Most of the decoration of the restaurant is the most characteristic wood carvings in Bali. Even the dining tables and chairs are made of wood, which is my favorite material
On the wall, in the stairwell, and even in the unknown corner, there are works of art that the shopkeeper did not know where to find
It's not so much a restaurant as an art gallery
It's hard to find an introduction about this restaurant on the Internet. If it's not led by local people, it's hard to find such a place with local characteristics

It seems that Da Pang and Xiao Pang are very familiar with this place. As we are not familiar with the place, we naturally give them the power to order
We also like to eat ready-made, of course, the menu to see what they want to eat, interested can also order
This is the freedom of the private group. If the group travel, it is naturally the menu that has been set up and what to eat
Private group is much more flexible, ordering is basically part of the guide's recommendation + according to their own preferences and then add
After the dishes are served, the tour guide will introduce to you one by one what kind of dishes they are and how they can be eaten. They will not leave until they are all served
Of course, because I've been on the road all day, all I eat are plane meals, so I want to have a good meal
So much so that I didn't listen to the guide's introduction. I know that many dishes are forgotten now...

It's a kind of local fried fish. Although it's not very good-looking, it's suitable for crispy outside and tender inside, with secret sauce
Delicious, a fish meat is not much, so all finished still aftertaste that taste.. This is the legendary taste of eating less and eating more

Dangdang ~ this is my favorite in Bali, satay chicken kebab. The meat is chewy and tasty
Every meal must be ordered ~ ~ although the taste of satay chicken kebabs in every restaurant is different, they are all the same delicious ~!

The local rice will be built into a cone-shaped pagoda, and the No.7 restaurant provides yellow rice and white rice
One is Indonesian rice, the other is Thai rice
What kind of food can diners choose according to their own preferences

Xiao Pang said it's a dessert. I always drink it as a drink
The green one in the cup is a pure natural thing extracted from a local plant. It tastes like Guiling ointment and has no flavor
So the restaurant will add a small cup of brown sugar water to flavor, of course, this is the way before adding brown sugar water
It looks delicious~~

Beef soup, very delicious, very used to taste
Although it's attached to the meal, the taste is not careless at all
I feel that the chef takes time to do it

Water spinach, in Thailand every meal must order, did not expect here also have
It's a little different from Thailand's way of doing things. It's more fragrant and spicy on the iron plate

After eating, I was curious about the restaurant's furnishings. The restaurant staff were hospitable and very happy to see us take photos
Compared with the dining area on the first floor, the second floor is more like a small collection exhibition hall, which instantly reminds me of Huen in Chiang Mai   Stephen, the same curiosity
For example, religious decorations like Buddha statues can be put together with the band's special electronic organ ~!
How unrestrained and unrestrained the boss was when he designed the layout of the restaurant

The restaurant is full of various styles of furnishings. The casual boss seems to want to show his life to the guests

It's said that this is the portrait of the real boss. It's really an unrestrained rock~~~~~
No.7 restaurant not only has a variety of delicious food, but also is very ornamental and viewable~

After dinner, we went to the hotel on the first day to check   In
As the next day to go to the north central volcano, early in the morning to start, so the first day of the hotel belongs to the transitional nature
But even the transitional Ibis is much better than I expected

For example, this spacious and healthy swimming pool, although Da Pang told me that swimming pool is not rare in Bali
But for the same economy hotel, how can the domestic like home Chinese people have swimming pools?

The spacious and bright front desk of the hotel is our guide Xiao Pang
The guests of the private group hardly need to go out with their brains. They just need to take out their passports and check   Just leave it to the tour guide
And after the room key, the guide will personally take us to the room, give us some room notes, and tomorrow's departure time
Say goodbye and leave again, all our unexpected guides have thought of for us, 32 likes!

Ibis rooms are decorated in a modern fashion, and the bright colors on the walls add a lot of vitality to the whole room
For budget hotels, this room is quite spacious
What's more, there are all kinds of hotel rooms, including toothbrush and toothpaste, which are not commonly provided by foreign hotels



Separate wet and dry toilets, separate shower

Here's a warm tip: the water quality in Bali is average, so even the tap water boiled in a kettle can't be drunk
This kind of bottled water will be placed in hotels. This is drinkable. If you want to drink hot water, pour bottled water and boil it
On that day, a total of more than 7 hours of flight, from Shanghai in the northern hemisphere to Bali in the south latitude of 8 degrees, lying in bed still a little trance
Because before I do the strategy, there will be a perceptual cognitive process from unfamiliar to familiar with the destination
And then to the field, in combination with what they really saw and heard, to rise to rational cognition
Now I just skip the first step. If there is no coordination between the tour guide and the driver, our trip to Bali will be impossible
On second thought, the life of the shopkeeper is really pleasant and exciting~~
It's more than 10 o'clock after washing and packing. There is no time difference between Bali and China
Considering tomorrow's trip, we are ready to go to bed early. In China, we usually go to bed after 12 o'clock. We thought we would not be able to sleep
Then I don't know if the mattress and pillow are too soft, or I'm tired after a day's journey. I fell asleep after touching the bed