Recommended accommodation
Phi Phi the Beach Resort ¥ 267, book now >
Launch more hotels
Published on December 13, 2015 23:49
The daily itinerary of office workers is also full enough. Every morning they open their eyes and use up all their strength. Then I can only go to the company in forty-nine years. When I come back from work, I have something to eat, and then I wash and brush. Basically, I dream back in the middle of the night. I've been back from my trip for two weeks. If I don't hand in my homework, I'm going to be postmenopausal~
If you have any questions, I didn't reply in time, you can go to my micro blog: Third Master doesn't like to pretend to be a high cold
Message, I will reply.
OK, let's get to the point.
Destination: Thailand - Phuket Island 7 days and 5 nights scenic spots: Patong Beach - Emperor Island - Little Emperor Island - Pipi Island - little Pipi Island - Monkey Island - Phuket Island transportation: Beijing high speed railway - Shanghai Hongqiao - Pudong Airport - Phuket Island
--------------------------------------------------------------------------------------------------------------------------
Preparation before departure: I've seen a lot of strategies, routes, and necessities. After I went there, it's like this:
1. A pair of flip flops. Because there is only one central square worth visiting, a pair of slippers is enough.
2. Sunscreen, of course, is bought locally. Just like other people's strategy said, there are 711 sunscreen everywhere, basic pa50 + sunscreen, mosquito water aloe cream are also available locally, which is very cheap.
3. Neck pillow, ear plug and eye mask. Because our flight is at night, we don't use a lot of eye masks, but it's very useful for my light death mild obsessive-compulsive disorder. Earplugs - you don't know if there are snorers, baby huggers and movie watchers in your company, so it's more conducive to sleep. After all, it doesn't occupy much space.
4. Beautiful and greasy bikini: - D
5.2 2-inch photos. For entry. It's stubborn. If I don't take it, I'll go to popularize the airport and pay for it~
6. Local calling card. This can also be done in China, Taobao has many businesses selling. We bought it locally. Happy card is between 60 and 80. It contains 7-day 4G unlimited traffic. I didn't pay much attention to answering and making phone calls and texting. After all, it's very convenient to have traffic. On the way to travel, most of your mobile phones are 3G, so you don't have to feel cheated. Their signals are good and bad, and they don't delay too much. Sometimes 4G is covered on the sea, I don't understand Thai either. I think my mobile phone is out of money, and then I have a signal. During the trip, I didn't make a phone call. At most, I contacted the driver and my boyfriend, so the phone bill was enough.
7. Google maps. Next, you will use it.
8. Print itinerary. If you forget, there is a business center at the airport, 10 yuan each.
9. Passport, ID card needless to say, remember to buy tickets do not write the wrong name, order, exit may not matter, but back may be troublesome ~ if really wrong, as soon as possible to buy tickets to the airline or travel network, call change, is relatively simple, and then leave a mobile phone at any time login email, inform you to use.
10. Sunglasses of course, in order to take photos, concave shape must also be brought, right~
11. Reminder: if you are about to come to my aunt during the trip, I suggest you buy an imported contraceptive. A brand in the United States is about 68 pills, 21 pills. After one day of eating, it will be delayed for one day. After one or two days of stopping, it will be normal. It's better not to take emergency contraceptives. It's very harmful. I caught up with it this time. I bought it at the airport. I didn't think so. I took it the first day. I thought it would be OK. I forgot it the next day. The effect of this medicine was 5 points! You can't get into the water. How bad this trip is
12. Exchange rate: we exchanged 10000 baht from Beijing and brought 3000 RMB in the past. The exchange rate is about 5.7, and the local exchange rate is 5.4 or 5.5. Every day there are slight ups and downs. not big. That is to say, 100 baht is about 20 yuan~
13. Tip: if a bellman comes to help you with your luggage, please refuse. 20 baht tip is OK. So it's convenient to change more change in China.
Member: I + monitor Chen. Monitor Chen was the monitor of his class when he was in the army, so he was called monitor Chen. Yes, I'm male. I don't know which blind chief elected him.
--------------------------------------------------------------------------------------------------------------------------
cost: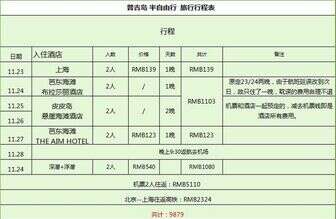 There are hard goods in the table, a little fee supplement:
1. Phuket - Pipi Island ticket 300 RMB. If you book locally, you can save 150 yuan.
2. Water motorcycle 150 RMB half an hour
3. Pipi Island charter ship to sea - 300 RMB half day
4. 711 buy daily necessities - 200rmb toothpaste with sunscreen
5. Motorcycle rental - 100RMB
6. Airport To Phuket fare: 300 RMB. I'll save more than half if I book a pick-up on the travel website.
A total of 1350 RMB, so, in addition to 235, other places can be saved: - D
It's about 1500 RMB. Eating too much seafood, drinking too much coconut juice, buying too many green mangoes, hahaha, it's addictive~
Shopping - 3000RMB.
There are also some scattered expenses, not much.
Can think of the above total: 9879 + 1350 + 1500 = 12729rmb + shopping 3000 = 15729
We spent 17000. Why? At the end of the day
Is not poor travel, comrades, I write this is full of money ~ originally did not want to poor travel ~ rolling eyes
Many friends will struggle to go to sumay, Phuket or Bali, Balabala. I recommend to go to Phuket with beautiful water, good people and low price. We went just in time for the peak season, and the tickets were more expensive. As for which island or beach to go to Phuket, I personally think it's like this. When you arrive at your destination, you will find that the exotic scenery is very beautiful, and each island is almost the same. In fact, the mood and relaxation are the best, so we chose the self-help tour. It's a coincidence that we learned that a colleague of Lenovo was there, and they went with the group, I'm tired! Get up at six or seven in the morning, the whole journey is really on the way... If you want to go all the time, then follow the group. If you just want to relax, help yourself decisively.
First of all, let's take a look at the map of Thailand. Nah, Chiang Mai and Brunei are in northern Thailand. Most of them are Buddhist temples and pay attention to many things. Bangkok and Pattaya are close to each other. Pattaya is a good place for night life. This time, we choose Phuket Island with pleasant scenery for direct flight and complete holiday mode~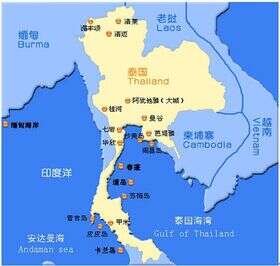 OK, I'm going to start the flow mat~-----------------------------------------------------------------------------------------------------------------------
D1: departure from Beijing - there are unexpected events in Shanghai, and the moon is full and clear. I caught up with the heavy snow in Beijing on November 23. The high-speed railway is delayed for two and a half hours. After finally starting, it slowed down from 330 to 180. I took eight hours to Shanghai. The waist is broken. You asked me why I was so slow, I was Baidu at that time, because the high-speed railway needs the signal to enter the station, and the snow interrupted the signal, otherwise the high-speed railway would crash. I read less, but I believe. After arriving at the station, I took a taxi to a hotel near Pudong Airport and had a night's sleep. The second day went to the Oriental Pearl. Let's not say that there is nothing to play in Shanghai, because there is really nothing. But after eating the delicious crab sticky rice bar, it tastes sweet. I did it myself!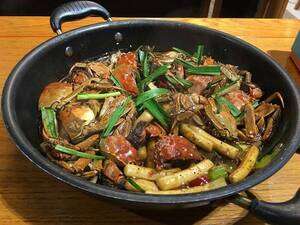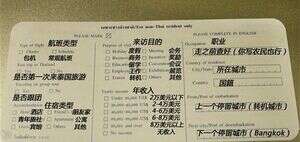 D3: Phuket - Emperor's Island - Little Emperor's island because there was no scheduled pick-up, so I had to go out and fight for a taxi with others. Thailand's taxi you have to pay first, and then give you a ticket to go, dafengtian is a taxi ~ there is no Beijing unified taxi color and roof will put a taxi brand... We were very expensive at that time, so we had better buy a pick-up and drop off before going ~ 100RMB one-way look. Don't worry about communication. You just need to be able to speak English. 90% of the local people speak English, so I think that even the national education of maozi is better than ours. Then I go to the hotel. After the taxi, the sea breeze blows. The hotel is also very humid. It's more than 6 a.m. after checking in. I've been running for a whole day, taking a shower, I'm going to sleep for an hour and a half, because I'm going snorkeling on emperor island at eight o'clock. Our hotel is in Patong Beach and brasali hotel. It's very good. We can get to Patong Beach in five minutes~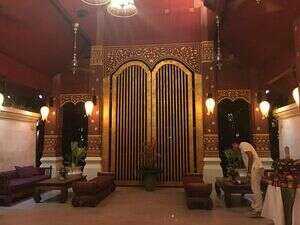 Brassari Hotel~
Go out~
Because I changed the hotel temporarily before I came here, I forgot to inform the snorkeling coach, and immediately called the other party to come to the current hotel. The coach will take the driver from hotel to hotel to pick up the tourists who are going to dive. I was diving in Ctrip, 540 RMB per person, including a deep diving and a snorkeling, and shuttle. Go deep diving first, then snorkeling. The coach is Chinese. When you get there, we will teach you some underwater moves. Slow down... Up, down, OK. It's easy, but remember. It'll work underwater. Before departure, the coach will provide a free medicine for seasickness. It is recommended to take one. Because this project is on the sea all day long, it is inevitable that it will not adapt and it will not be able to withstand the big waves. Fortunately, we went deep diving first. It was already two o'clock when we went snorkeling on little emperor island. Many people began to feel sick. Two or three people began to vomit. They vomited in the bow of the boat. You still want to go snorkeling. Ha ~ so we went to the shore to have a rest for 20 minutes, waiting for the snorkeling friends to tie up, and the coach would ask everyone to get on the boat and go back. In fact, I occasionally get carsick, but that day I was smart and afraid of seasickness. I ate a pill, and I didn't get used to it all day long. It's not unreasonable to listen to people's advice and eat enough. When I return home, I feel that the boat should be level with the water. It's terrible and exciting.
Blue sky, white clouds, green water, yearning in my heart~
There are free drinks on board, because deep diving breathing will be very dry, and the coach will suggest drinking more. In fact, it doesn't help much, it's still very dry
The top of the boat blows the sea breeze and basks in the sun, so I respect the good Su lake. Since I choose the sea, I refuse the sun~
People are wonderful. They look forward to the sea and fear the sea~
(⊙ ﹏ ⊙) B coach picked up a shell for me. I just took it and crushed it. The laugh point was too low, so I chuckled. Then, the respirator was full of water, which was very dangerous. If it couldn't be drained out, it would be sucked into my lungs. The laugh point was too low. Blame me. I tried several times but still couldn't do it. In addition, my ears were uncomfortable, so the coach took me up. There was no regret, We are the group that has been sinking the deepest and longest time. I'm very proud of it. In fact, I just want to remember the coaching method. When I was pulled to the sea, I lay on my back in a big shape and let the sea submerge my head. Suddenly, I felt that the whole world was quiet. There was a little me in the boundless sea, I can only hear my heavy breathing. It's a wonderful feeling. It's like in another dimension- D we didn't buy photos at the time. I don't think it's necessary to buy a set of 300 RMB. Some people may say that it's not good to rent a camera. First of all, the camera you rent may not be able to reach more than 10 meters underwater. If you can't accept the water pressure, we have to accompany you when the camera breaks down; In addition, coaches will bring their own cameras in order to earn the money. I can understand that if your group of coaches are Chinese, we can discuss with them to leave him an email, send it back to you, and then give him 100 yuan, which should be OK. But our group is a Thai, and then we will go back to Patong by boat to have dinner and go to the night market
In the evening, you can go to the beach to see the moon or sit quietly listening to the sea breeze
It's full of the taste of dongyingong soup~
There are many streets near Patong. You often come out to have a look at the local snacks~
Just now, when I was about to finish writing, I didn't know why all the words were gone. Although I didn't know how many people would see my article, I really didn't want to write it down...
Go ahead
Travel can always bring people a better feeling and more expectations. It seems that we have found another meaning of existence. We should work hard, earn money, go to different countries and feel better.
D4 is leaving for Pipi island. The check-out time is 11 am. You can buy a ticket to Pipi island at the local travel agency. Someone came to pick them up when they set out. They were about 700. Before boarding, a small blue label will be pasted on your chest to identify which hotel you stay in, and then send you there. If you miss the boat, go to the dock and ask if there is the same boat. If you are lucky enough to catch it, you don't need to buy another ticket. Just leave at two o'clock in the afternoon~
I want to taste all the juice on the island~
Sister Xiaohua~
I ran into a little baby. She was so cute that her whole body was full of meat
After getting off the boat, we go straight to the hotel. Our hotel is the cliff beach resort in Pipi Island, which is a little more expensive than the hotel in Phuket Island. But the scenery is good and the water is clear. The water in Badong beach is a bit mixed. There may be monkeys around here~
Wake up in the morning to see the sunrise, morning run, but also kneel for themselves, admire~
She said: open the door, open the door, don't hide in it. I know you are at home~
You can't step on the wild flowers on the roadside~
It's already mid afternoon in Pipi island. Eat something and go shopping. It happens to be the Lantern Festival. Many people make their favorite lanterns.
In the evening, walking on the beach, there is a little bit of shell residue
This glass of wine is very salty. You can see a lot of salt particles scattered at the mouth of the glass. In fact, the bath water in Pipi island seems to be slightly salty
At night in Pipi Island, the lights are bright
Pipi island also has 711, if you travel directly to Pipi Island, some daily necessities can also be bought!
Mango rice... It's really mango and rice, laugh and cry ~ the most I eat in Thailand is green mango. I'm not tired of eating it
The only food that can make me feel like I can still eat. By the way, although 711 is full of street, there is no instant noodles I want to eat~
Save said in the curry crab ~ really can't eat, let the boss wash with water, and then spicy fried, two big crabs so waste..
·
Grilled grouper, it looks delicious, right? I don't say too many bad words, just taste it myself: - D I don't look at it
I can't tell the beauty of sunset or sunrise. Let me get drunk here~
After eating at night, it's romantic to watch the moon in the sea breeze. Have a drink, watch the show, have a hookah~
Floating on the sea a lot of lanterns, reposing people's good wishes, I hope you can achieve ~ be treated gently by the years
It's said that in Bangkok, people will play Kongming lantern~
There's no purpose to stroll by the sea~
D5. When we got up at noon, we were going to bask in the sun at the seaside and lie down for a day. We happened to see a charter ship calling us out. Then our willpower was not so strong. It was about 300 RMB. You can bargain for half a day. Monkey Island, Panya Bay, and the island that I don't remember.. Green sea water, clear, no need~
This is a shell, long knowledge ~ the original shell is attached to the reef on the wow~
This is the island I don't know what it is called. The tree shade has a tooth~
The one above is my sister. The little brother wants to take a picture with him, but he is rejected and killed. He is not angry with me~
In addition to the blue, I can't find a more appropriate description, Haina Baichuan, OK~
A plankton~
Monkey Island has a swing for little monkeys to play with, but every girl has to go up to take pictures. Of course I have to keep up with Koshi, I NIMA jumped 7 times! 7! Times! It's an insult to me!
This coke was stolen from me~
When the local people feed them again, little monkey paper grabs a peanut and always picks it by hand. When we get to the seaside, we don't know what he wants! Then they washed the peanuts and ate them in open shells!
·
A crabs in the street, sponge bitches, come to collect your body~
The third sister who can't get into the water.. Bitter pressure
When you can get into the water, it's like a big grasshopper attacking pia
For eating, we have understood our acceptance range and decided to have two Crabs steamed~
It's also strange. There are so many mews on the island. They are so comfortable. They are just winners in life, OK? They just sleep, eat small fish, get touched, and do other things~
In the evening, we went to make a Masaki, no feeling. It's the little fish's foot that makes me itchy. It's not suitable for me~
In such an environment, it seems that I just want to stay at home, have a rest, read and empty.
Give me that old road, give me the same flowers, give me the past day after day, the former garland.. It's such a place to treasure in Xinzhong. I am still immersed in the journey when I come back. They close the shop, sit on the chair by the sea, hold a bottle of wine in their hand, and look up. I can't guess what they are thinking, but I know that they don't live for survival, and the people by the sea should have a broad heart~
D6 woke up near noon and was about to return to Badong. He was reluctant to give up. He basically lost his money and changed it twice. Or suggest to change more baht in China, or bring more RMB, better hotels have safe. At least I didn't experience what others said was stolen. We just missed the boat after sleeping. Fortunately, there was another trip at two o'clock in the afternoon~
Back in Badong, we casually ordered a very simple home like Express Hotel. It's only 123rmb. I want to know I've lived here. It's called aim hotel. It's two blocks away from the previous one. There's an open-air swimming pool on the roof. Ha
The famous Jiangxi cold is downstairs. I heard a sister say that she bought seafood on the first floor of the market and then went to the fifth window on the second floor to process it. It's delicious. The processing fee is 80-100 plants per dish. The boss will speak Chinese. After going to that market, he thought he had returned to China! Yes! Yes! China! People! One floor northeast, Henan, Sichuan... There are villagers everywhere. They are very kind. Sweat and smile
In the evening, it's a leisurely stroll to the seaside, shopping, bar street, drinking, watching beautiful women, and digging sand~
It's the last night, my dear. The good time is always very short. It seems that sleeping is a waste of time and committing a crime. I feel like I'll just add a few more days, or stay here. Ha ha, I have to say that it's the last day before I know how to play and save money. We rent a motorcycle across the hotel with a passport, about 40 RMB a day. It's so cool. We rode to Kata Beach and spared half a circle of Patong Beach. We need to wear safety helmets, or we'll be fined 200 yuan if we're caught. In addition, we've heard about driving on the left. Many roads are one-way streets. You can't go through the bar street at night. There will be uncles at the intersection! Crooked! The tone reminds you, this can't go ~ ha ~ obediently go ~ how? Don't know the way? Gao de doesn't work, so the third sister asked you to Google, so you can use it here~
Is D7 really the last day? Please fill my poor eyes. I don't want to leave, so the journey is full. We rode our small motorcycle to the Central Plaza Shopping Center at the speed of 80 miles. It was a hurry. After visiting, we found a big market! The most worthy thing to go is the cosmetics side. If you start from Shanghai, you suggest buying skin care products at the duty free shops in Pudong airport. As a result, three elder sister just bought a set of Shiseido's water and lotion in Xidan before going abroad, and went to Thailand to find out one hundred yuan cheaper than the domestic ones, but later went back to Pudong to go around again. I found that the difference between the two bottles was less than 500 yuan. I don't know because Shiseido Chinese processors are in Shanghai. I dare to go in the big brands in the central square, and people still treat me warmly. DKNY doesn't dare to go in at all in China. Keke ~ the third sister is a Dior's eyebrow pencil and lipstick. Dior 014 lipstick is more recommended. After drying, it's black and yellow. Before, it was very popular. A chili color of Mac was partial to matte. This is probably a partial moistening version of chili. The color is fresher. Besides, perfume! Perfume! Perfume! Say important things three times! Don't buy it there! It's more expensive than in China! Otherwise, there will be a demand. You can buy the money after you have a good view. Otherwise, you can say it first~
The top is Dior and the bottom is Mac. I vomited a little. Let's have a look
It's said that you don't spend too much money shopping when you go out to play, but you still can't walk after you go. Women are terrible creatures. Anyway, you still have to earn money when you come back. The purpose of earning money is to go out and spend it~
Kitty control fans, I hope you come here to be reserved! Third sister can only help you here~
Some shops can issue tax-free orders directly, and some, such as cosmetics, need to go to the service desk. After driving and loading to the airport, after security check, there is a window on the right side, which is for tax refund.
Take the time to ride a small motorcycle back to the hotel, we quickly changed our swimsuits and rode a water motorcycle, the cost is 150 RMB half an hour. The third sister recommended this must play. Otherwise regret a lifetime ~ facing the sea breeze, riding the waves, quite understand the word ride the wind and waves ~ I can only say, the old fun~
It's too late to take photos. To my embarrassment, the hotel checked out and there was no place to take a bath. We went to the open-air swimming pool on the top of the building, and there was no one. We were under the open-air sprinkler, surrounded half a circle with bath towel, took a shower, with the sea breeze.. Please brain fill ~ is also an unforgettable picture~
The pick-up driver will arrive at the hotel 15-20 minutes in advance, so there is no need to tip. All our tips are about 20. To be honest, their eyes are always sincere, so I'm willing to tip. Life is so hard, right? Well, you know me~
It's very late. I'm going to roll out of Thailand with my luggage. I want to have a look at the scenery on the top of the building, the soft wind and the smiling people
Goodbye~
When I came, I fell in love with my country,
After leaving, I want to cherish my heart,
Come back to the country you yearn for.
I fell in love with popularity.
(end)
Fanwaipian: at the beginning, I said that we spent a lot more money. In fact, I want to remind you. For example, when we buy air tickets, we should see clearly, especially discount tickets, refund and change rules, and notes on round-trip tickets. Any flight delayed due to their own relationship, if it is a special ticket, most of them can not be refunded or changed, but often you delay the journey, return journey can not take this flight. So what I want to say is that one set of air tickets is useless. At the beginning, I really didn't know this. Going abroad must be a round-trip ticket. After the flight was delayed, I found that it was too late to change the same day's flight. I was worried. As Ctrip really did not have this prompt, so I applied for rights protection. Let's not mention the unpleasant things in the middle. The final solution is to refund all the taxes and fees to me. In addition, I accepted the reason that the part of air tickets is half for one person. It can also be regarded as an attitude to solve things, and the service of Ctrip has been improved. Again: after booking a flight, it is suggested to take the initiative to call the airline to confirm whether the order is ready. So, when there is a problem, don't worry, don't be silly, try to minimize our personal interests, we save money to play, right? Don't affect our beautiful journey.
Fanwaipian 2: the night flight, to Shanghai in the morning, just dawn, too beautiful picture can't help but shoot down. But the lower the cloud, the thicker it is. When you arrive in Shanghai, it becomes a haze. The weather was good. So I hope you can start from me and protect our home. No matter which city you are in- D
Take your bags and go on a journey. May you all have an unforgettable journey!