Recommended accommodation
Phuket Riviera Villas ¥ 128, book now >
The Heritage Hotel Bangkok Silom ¥ 107, book now >
Phi Phi natural resort ¥ 322 immediate bookings >
At home at Chiang Mai ¥ 105, book now >
Launch more hotels
Published on December 21, 2015, 00:04
In the hustle and bustle of a gathering of girlfriends, all people yearn for a "sudden whim" of their own group traveling abroad freely" It's the first time for us to go abroad freely. We need to find a place with small difficulty coefficient. "We must wander around and stay at will. We can do whatever we want." our four best friends came into being in Thailand.
1、 Division of characters
In order to avoid unnecessary preparation and repetition, we divided the tasks and claimed ourselves to highlight the importance of our first independent journey.
No1 Congjie has a keen mind and is highly sensitive to numbers. She can catch and smell out the right and wrong of calculation from boring numbers. So she naturally manages money and accounts, and becomes our finance minister.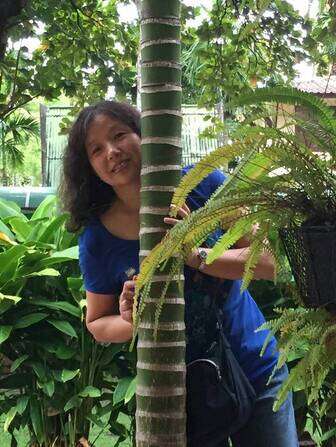 No2 is a little energetic and tireless. It can quickly select the suitable itinerary from a large number of seemingly disordered recommendations. It is thoughtful and well prepared, making our trip carefree. It can be called a real master of tourism strategy.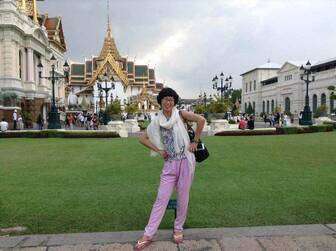 No3 Limei is the youngest of the four of us. Just because she is young and strong, she takes the initiative to become your sister's bag carrying sister. Li Mei has a unique feeling of color matching. She has become our stylist when she shows her talent.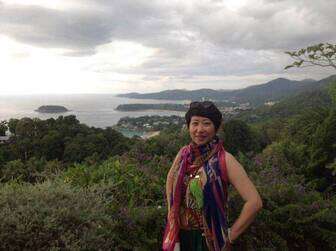 No4 Fanfan is me. I'm not good at thinking about it. My sisters think I'm good at English and let me be responsible for language communication. Only I know it. English is only CET-4, and it was CET-4 more than 20 years ago. It's basically an English Xiaobai. The communication difficulty of this trip can be imagined.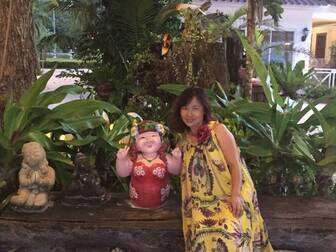 2、 Travel preparation
1. Certificate: both passport and visa should be completed in advance. Passport to the exit and entry department of the public security bureau where the registered permanent residence is located needs the registered permanent residence and ID card. Although the visa can be signed on the ground in Thailand, in line with the principle of keeping the trouble at home, we still choose to handle it on Taobao. It's very convenient. As long as we prepare the passport and photos and send them by post according to the requirements, it's OK.
2. Insurance: we choose Meiya insurance, which covers all the days of travel. It's 115 yuan per person for 12 days. After all, it's the first time to travel abroad. Please have a safe trip.
3. Mobile card: the happy card bought on Taobao is relatively stable and has a good signal in Thailand. There is a free card at the airport. Only a little of the four of us saw and took one when we were in the queue. The flow of this card is very small, so it can only be used to report safety to our relatives.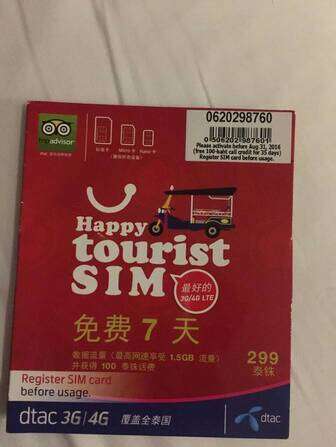 4. Air tickets: the round-trip tickets are the connecting tickets of China Eastern Airlines, which stop in Pudong for nearly ten hours. The advantage is that the air tickets are cheap, and you can buy cheap goods in the duty-free shop of Pudong Airport (the goods you buy can be deposited in Pudong Airport). The disadvantage is that it is a waste of time.
5. Accommodation hotel: they are all ordered on booking or Agoda, which is very convenient and fast. It is recommended to choose a hotel with convenient transportation. The specific hotel name will be shown in the following itinerary, so we will not repeat it here.
6. Cash and bank card: (1) it's said that you need 4000 RMB per person (or equivalent Thai baht or US dollar) when you enter Thailand, but no one checks this item when you enter Thailand, and no one is checked. Of course, just in case, you'd better take some money with you.
(2) It is recommended to apply for a Huaxia card. There is no service charge for the first overseas business every day, but Thailand will charge 50B service charge unilaterally, so it's better to mention more at a time. The more the more, the more cost-effective. We will mention 20000b at a time. It is worth noting that the inquiry is also one of the business, after taking money to inquire is to charge. After getting off the plane, you can easily withdraw and change money at the airport, so if you don't have time to change Thai baht before you leave, it doesn't matter. It's very convenient to withdraw cash by card or exchange RMB.
(3) It is recommended to bring a visa credit card, because UnionPay credit card is not supported in many places.
7. NCA tickets, all kinds of one-day tours and Phuket shuttle: there are NCA tickets (Bangkok - Chiang Mai), one-day tour of emperor island and one-day tour of Pipi island on Taobao. As Phuket airport is far away from the islands to be visited, it is suggested that it is more convenient to book a shuttle.
8. Other belongings: sleeved jacket, trousers or skirt (clothes are required for visiting the Grand Palace), girls' shawl (it's very practical for air conditioning), sunscreen items, commonly used drugs (wound stickers, cold medicine, anti allergy drugs, etc.), snorkeling tools (you can also buy them in Thailand), copies of passports and hotel orders, Air ticket booking and some strategies. 9. Download necessary information from mobile phone, such as translation software, map, traffic map, destination and scenic spot information (such as picture, Thai name), electronic copy of passport, hotel pre order, air ticket pre order information, etc.
10. In Chiang Mai and Phuket, motorcycles are commonly used means of transportation. If you learn to ride before you go, it will be very convenient to travel. Of course, you can also save a lot of taxi fare.
3、 Schedule
This tour is a total of 12 days. Because it is not easy to unify the time, and in order to catch up with the weekend market in Bangkok, we set our itinerary as Bangkok, Chiang Mai and Phuket. Considering that there is plenty of time, the arrangement is very relaxed. It's very leisurely and willful. It's not very tired.
11.6 Dalian - Shanghai mu5660 (0725 0910) - Bangkok mu541 (1225 1550) stay in Bangkok Heritage Hotel
11.7 Grand Palace, Wofo temple, etc. stay in Bangkok Heritage Hotel
11.8 Bangkok weekend market Chatuchak (JJ mal) market, Siam business district stroll late Bangkok - Chiang Mai bus
11.9 the temples in Chiang Mai live in Chiang Mai
11.10 outside the ancient city of Chiang Mai, I live in Chiang Mai
11.11 stay in Phuket boutique hotel at Ravi beach in Chiang Mai Phuket evening
11.12 check out in Phuket at noon, stay at naihan beach, and stay at Phuket beach villa
11.13 one day tour in Phuket
11.14 Phuket check out in the morning, take a boat to Emperor island for a one-day tour and stay in emperor island
On November 15, Phuket returned to Badong beach at noon and stayed in Badong hotel
11.16 Phuket strolls and goes to the airport in the evening
11.17 Phuket mu9832 (0210 0740) - Shanghai Dalian mu5641 (1105 1250)
As the saying goes, three women in a play, four women's freedom, what will be the situation? In short, it's a lot of fun. I don't want to elaborate on the details. Here we just introduce our interesting experience and delicious food. Let's have more travel experience. It can also be regarded as some small strategies and tips for you.
4、 - Bangkok
Bangkok is the first stop on this trip. Because of our lack of travel experience, we have many experiences and make complaints about this station.
1. Entry
With the joy and anxiety of our first free trip abroad, we arrived at suowannap airport. We couldn't wait to put on our happy card, report our safety, take down each other's phone numbers, then take off our winter clothes, put in our small luggage bag and go to the battle light. When we first entered the entrance, we were very busy. There were a lot of Chinese regiments. The Thai guide thought that we were also members of the regiment and led us in the opposite direction. Fortunately, we found out in time that we were wrong and returned to the right track.
After getting the entry application card and exit application card from the staff, I took out my passport and ticket and filled them out. As the crowd began to queue up for entry, when I was halfway through the queue, I suddenly found that I had left my small luggage on the filling desk. I ran back to look for it. There was nothing left on the desk. Suddenly, I felt cool. What's the rhythm, I lost my bag before I entered the country. Under the reminder of my companion, I turned to the staff with a glimmer of hope to ask. After asking a few staff, I finally saw my lovely luggage bag on a small lost and found desk at the corner. It's really lucky! There are a lot of things on the stage. It seems that there are not a few people like me who are in a big way.
2.BTS
I have long heard that Bangkok is famous for its road traffic jams, so our main means of transportation during our stay in Bangkok is BTS. BTS is usually called light rail or sky train. There are two lines in total, which can be transferred inside the station. It is very similar to the subway in China. As long as we remember the name of the destination station, it can be easily done.
The ticketing interface is available in English and Thai. I believe you can operate freely in Thai interface like us after several BTS rides.
On the first morning after arriving in Bangkok, we got up early. After walking for two minutes, we arrived at BTS Chong nonsi station. There were very few people on the platform. Cong Jie and Li Mei happily asked for beautiful scenery to pose for photos. Luelue Lue and I went to the window to change money to buy tickets. When the staff saw us, the music immediately sounded, stood up and stood upright. It was very polite. We nodded back in a hurry, But in the face of our consultation, she only pointed to the ear, pointed to the sky, and did not speak. What do you mean? Can't understand English? deaf person? Try another way of expression. Maybe she can't stand our chatter. She said "please wait a moment" to us. We were at a loss. We looked around for someone who could help us. Only then did we find that except for the four of us talking and moving, the rest of us all stood at attention and listened attentively, as if we had taken a pill until the end of the music, The magic of immobility disappears, and all the people return to normal.
In order to cultivate the people's "patriotism", the national anthem will be played in every street, park and public place at the rush hour every morning and evening. Everyone will stop what they are doing. Those who are in a hurry will no longer be in a hurry. Those who are chatting will no longer be laughing. Those who are on the phone will hang up immediately. Even those who are quarreling will be suspended. Everyone stands in silence like a reflex, Listen to the National Anthem carefully and do nothing until it's over.
Tip: as a foreigner, it's better to do as the Romans do to show respect for the patriotism of the Thai people.
3. Weekend market and Siam business district
Qiaduqia weekend market is the largest flea market in Southeast Asia. It is said that the market is as big as 10 football fields. As the name suggests, it is only open on Saturdays and Sundays. Thousands of shops are lined up in the market, which looks like a large-scale commodity distribution center. Every weekend, buyers from all over the world gather here, which is very lively.
From the position shown in the figure, you can get a market map from the staff first. With the instructions on the map, you can roam in the 26 districts of the market and enjoy shopping.
Because the market is very big and there are a lot of special things, I was lured to pick a lot of things when I was walking. I suggest that I have a plan before I go, so that I won't spend money indiscriminately. Of course, if I really like something, I'd better start right away, and it's too difficult to return to find it.
Siam business district is a relatively new shopping center with a large scale and modern fashion. Diagonally opposite the center world, it is a legendary four sided Buddha. It's very small and insignificant. Don't miss it. If you want something, don't forget to pay homage to it.
There is a closed pedestrian overpass between Siam BTS station and chitlom BTS station. From the pedestrian overpass, you can directly lead to various shopping malls. Walking on the overpass, you can't get out of the sun or rain. You can't help praising one.
4. Grand Palace
The Grand Palace is a landmark building in Bangkok. It is one of the business cards of Bangkok. It collects the essence of Thai architecture, painting, sculpture and decoration art. Its style has distinctive Siamese architectural art characteristics, and is known as "the complete collection of Thai art".
It should be reminded that visitors' clothing must not show their shoulders or knees.
When we went to visit, Li Mei's quarter shorts were on her knees, so she had to put the silk scarf on her neck around her waist to get in. During the whole visit, Li Mei couldn't stand the hot weather. She took off the silk scarf twice, no more than five minutes at a time. Some staff members came out of nowhere to remind her that her clothes were not up to standard, which shows the strictness of the Imperial Palace inspection.
The Knights and guards guarding the Grand Palace are well disciplined and majestic.
The Grand Palace is not big, but magnificent. Streamer, colorful light and shadow envelop the facade of the building, like a dream, wonderful.
The mural on the wall of the corridor around the Jade Buddha Temple is a beautiful fairy tale based on the "Adventures of King Rama" described in the Indian classical epic.
The lawn square outside the palace of the great emperor, the lovable ball with careful pruning, and the "pretty girl and handsome boy" with strong contrast.
5. Street casual Tour
The advantage of free travel is that we can be more casual and free. For half a day, we chose a leisurely walk, chose a small street, visited the shops and tasted the food on the street. It's just a stroll, and photos are rarely taken.
I just remember that when we were going back, some of us got lost and didn't want to take a taxi. We just wanted to experience the bus. So we took our address and asked some young people who were passing by (they thought they should know English), but they got different answers. Maybe our address was too far away. When we were trying to find a way out, we met a Thai in uniform and similar to a security guard, The man obviously didn't know English. Under Li Mei's gesture, he understood what we meant. He enthusiastically led us to the side of the road, pointed to the car not far ahead, put a steering wheel action, cooperated with the beep, and then pointed to the right. Everything was OK. Alas, those who know English don't know the way, and those who know the way don't know English. At this time, the best way to communicate is to use gestures. This really made Li Mei proud for a while, claiming that she would still go global if she didn't know English.
I ran into a small garden in the middle of the street by chance. I was tired and tired. I'd like to have a rest here, have a cold drink with ice, and sit down to watch the clouds rolling.
Boots is a Thai style cosmetics shop, which can be seen everywhere in the streets of Bangkok. It's similar to Watson's in China. If you are interested, you may as well sweep it. There are many good things.
Do you see what it is? The coin body weighs 1b per person. It's super cheap. We weigh it on the first day and the last day respectively. The result, of course, is the change.
6. Bangkok cuisine
Xu is the first stop. I feel that there are a lot of delicious food in Bangkok. Even the street stalls have their own characteristics, so I will focus on the introduction.
This is a roadside fruit stand. It's really a pleasure to watch this lady cut fruit. Pick a good fruit, light hand up knife down, magic knife, a few moments to cut out pieces of flesh, insert a wooden stick, put into a plastic bag, come on, enjoy it.
Small pineapple can be seen everywhere. It tastes very sweet. You must eat more.
Fresh fruit juice can be seen everywhere, without adding.
All kinds of meatballs, fish balls, all kinds of strings that can't be named. After baking, they are rinsed with special chili sauce. It's delicious and visible!
In a restaurant beside the hotel, we saw a lot of guests, so we chose to have our first dinner in Thailand. The dishes were sour and spicy, with plenty of flesh in the fresh juice.
The first breakfast in Thailand is also in the street restaurants. Thai people often eat fish balls, rice noodles and fried rice.
Jianxing restaurant is a very popular seafood restaurant in Bangkok on the Internet. Curry crab and dongyingong soup taste good. They are delicious, but others don't feel good. I'd like to remind you to be careful with small portions of vegetables. This plate of asparagus scallop is too small to cover the bottom of the plate.
This is our consumption bill. Can you understand it? This restaurant is not cheap. A bowl of rice is 25B, even a pot of boiled water is 25B, so you must drink less water when you go to dinner.
This is my favorite mango glutinous rice. It's sweet but not greasy. It tastes smooth. It's said on the Internet that all mango glutinous rice tastes the same. But I think this one in the weekend market is the best. It's soft and glutinous, sweet and delicious!
In a corner of the weekend market, we saw the legendary super popular food - coconut ice cream, a small car stand, already full of waiting tourists. Fresh cut coconut shell, dig out the coconut meat at the bottom, add an ice cream ball, and then according to their own preferences, add different complementary foods, such as coconut, red beans, peanuts, with a cup of cool fresh coconut water, absolutely delicious in hot summer.
Tip: the ice cream with more people queuing up is delicious. The ice cream with less people queuing up is cheap.
In Siam business district, the afternoon tea with the lowest cost performance is expensive, not to mention the service charge.
Come out from the Grand Palace and walk into this special shop with clocks and watches on the wall to taste the delicious fish balls.
6. NCA bus
Because we couldn't stand the temptation of shopping in Bangkok, our suitcases were full. While sitting in the hotel lobby waiting for a check-out, a middle-aged man who worked as a doorman in the hotel accosted us, saying that we had too many people, too much luggage, and one car couldn't be loaded. Two cars were at least 900b, and he could help us find a big taxi with the price of 700B, Several negotiations failed. Sister Cong and I went out to have a look. Fortunately, as soon as we went out, we met a big taxi. The driver asked for 500B. It's a deal!
Tip: don't trust the hotel staff. As long as you live in a remote place, you can find a suitable taxi.
In NCA's first class, there are beauties like flight attendants on the bus. They often send food and drink, and they have blankets and toilets. They can't smoke. The luggage is placed below. It's safer. The chair can't be placed 180 degrees flat, and it can't be 150 degrees at most. The comfort is not as comfortable as the legend. It's not recommended for the elderly and the weak.
Here's a special note. There are two bus stops near Mochit in Bangkok. When taking a taxi, we must communicate with the driver in advance. At that time, because I only said to go to the bus stop near Mochit, I didn't say it was the north bus station, so the taxi pulled us to another station for a turn. The most important thing was time, not money.
5、 Chiang Mai
After nearly nine hours of driving, we finally arrived in Chiang Mai, a quiet and comfortable small town. Out of the NCA platform, the taxi driver has been waiting for us.
Tip: it's still a long way from NCA platform to taxi yard. It's really inconvenient to walk by with big and small bags. It's better to book a taxi in advance. My beautiful classmate went to Thailand one month ahead of me, and recommended a taxi driver to me when she came back, which just came in handy.
1. Ancient temples
In Chiang Mai, there are countless temples and Buddha statues. You can find unknown temples on the road at will. The famous temples in the ancient city should be wat chedi Luang and pashing.
1) Chaidilong Temple
Walking into the gate of chaidilong temple, there is a temple on the left side, which is dedicated to the city pillar Sao inthakin of Chiang Mai. According to the sign, girls are not allowed to step on the stone steps in front of the house, so the four of us can only stop here.
Behind the main hall of the temple is the famous big pagoda. Although it has been destroyed by earthquakes in history, it is still the highest building in the ancient city for 500 years. There are steps around the pagoda, but we are not allowed to visit it. We can only look up.
On the south side of the tower, there are several statues of little elephants. After hundreds of years of erosion, their noses and ears have been damaged.
2) Pasin monastery
Pashin temple is the highest ranking temple in Chiang Mai. It is the representative of the art style of the lanatai Dynasty. Facing the entrance of the temple is the Luang hall, which was rebuilt in 1925. In front of the hall, there is a dragon guarding the Buddha statue. It stands on both sides of the stone steps. The head of the dragon is high and majestic.
3) Yingchaqin Temple
Wat inthakhin sadue Muang is said to be the real center of the ancient city of Chiang Mai. It was built at the same time as the ancient city of Chiang Mai. At that time, it was built to protect the city pillar Sao inthakhin. When the city of Chiang Mai was rebuilt, the pillar was moved to wat Chedi Luang.
4) San Wang Memorial square
Just across the road from yingchaqin temple, there are famous statues of three kings commemorating three people who have made great contributions to Chiang Mai. The building behind the monument was once a royal palace, and later was used as the administrative center of Chiang Mai City. Now the building has been transformed into Chiang Mai City Art & Cultural center.
2. Take photos of the ancient city
Unlike Bangkok, which is busy and noisy, Chiang Mai is quiet and sweet, simple and leisurely. Although we are all over the age of Qingxin, we still have the feelings of young literary and artistic youth. We can't help but fall in love with her.
Walking in the streets of the ancient city, step by step, you will see all kinds of shops, cafes, bars and fashionable shops with strong sense of interior and outdoor design. Even if you just walk around, it is a very pleasant thing to enjoy.
This is our main means of transportation in the ancient city. The red body belongs to the "public" taxi. First tell the driver where you want to go. If he nods and agrees, each person only needs to pay 20 baht when they get off.
Out of love for Teresa Teng, we went to the Royal Meiping Hotel, the site where the last generation of singers died. We wanted to visit room 1502 where Teresa Teng lived. However, due to the high cost of the visit, the team disagreed and gave up.
3. Food in Chiang Mai
This is an authentic Thai Restaurant found on the Internet. Because it is highly respected, we chose to have our first dinner in Chiang Mai. Unfortunately, this restaurant not only has a general environment, but also has a bad taste. It can be said that it is the least favorite restaurant in this tour.
Because it's a random choice restaurant, I have forgotten where I ate it. I only remember that he has a large quantity and a good taste. This is our first time to eat green vegetables in Thailand. I haven't seen him for a long time.
Street snacks, banana, mango and other flavors, a bit similar to China's Pancake fruit. Add the sliced banana slices into the diluted batter, fold the batter into a square shape, and then sprinkle with chocolate sauce. It tastes sweet and delicious.
Near Sanwang Memorial square, I like the style of this dessert shop, so I go in and order two of them at will. They are super delicious and can't stop. If you like sweets, I strongly recommend them.
I happened to find this one when I was shopping in the farmers' market. It looks like longan. After breaking it off, the flesh is translucent like garlic, with seeds in some petals. It has a little taste of litchi, but it's still different. Search the Internet and know that it's called Langgang, also known as longgongguo.
On the second day of Chiang Mai, the heavy rain blocked our journey. We couldn't get out, so we had to go to a small coffee shop nearby. In the heavy rain, three foreign mm are galloping. When they see us, they say hello, but they don't want to take shelter from the rain. Do they exercise in the rain? The waiter in the shop is very beautiful, with long hair and a little bit of powder. His voice is too thick, so he can't help looking at it more. After drinking the coffee, he ordered the pasta. It's all very good. It's just, alas, it's raining all day, and the plan for that day is in vain.
6、 Phuket
1. Ravi Beach
At the south end of Phuket, it's very far from the airport, because I ordered a one-day trip to Pipi island and changed it for a transfer flight with one yuan. It's really worth it. I heard that it takes 800B to get a taxi. Come here not because of the beautiful scenery, but because there is a delicious and cheap seafood stall.
This is where we live, a quiet community.
The sea water here is good, but the beach is rough and there are many coral rocks, so it's not suitable for swimming. It's estimated that people here are running for delicious seafood.
On one side of the sea, there are rows of seafood vendors. After purchasing seafood, they are responsible for processing. The owner is very simple. When he saw that I frowned that his drinks were expensive, he took the initiative to tell me that there was a 711 shop nearby and asked us to buy drinks there.
The stalls here only open at noon every day, and the busiest time is in the evening.
2. Naihan Beach
After living in this villa for two days, we had all kinds of pots and pans, knives and forks. For the first time, we opened fire to cook.
Finally, I saw the beach with fine sand and flat waves. There are mountains on both sides of the beach. You can enjoy the panoramic view of the beach on the mountains.
I really want to ride on a motorcycle. I've tried several times and failed. Safety is the first thing.
This is the best ice cream we eat in Thailand - durian ice cream. Durian flavor is very strong and the price is cheap. It's 100b in total. A peddler peddles it in a cart. When he buys it, the peddler cuts it into pieces with a knife and inserts a bamboo stick to eat it. When he wants to eat it again, he can't find it. After we keep talking about it, we finally meet again on the way back to Emperor island, We each ate two pieces.
This is a small restaurant next to the hotel. The female owner is very sunny. She has been to China and can speak a few words of Chinese. Her food is delicious and inexpensive, but there are many small customers. We have dinner here for two days in a row.
Karon view point, you can have a panoramic view of the three bays of big, small kata and Karen beach. It's also a famous scenery on the postcard of Phuket Island. It's a pity that there is light rain falling from time to time on the day we go, which can't reflect the feeling of blue sky and blue sea.
Enjoy the beautiful sunset on Shenxian peninsula. In the evening, here is the best place to watch the beautiful sunset, but a sudden heavy rain let us miss the best time to watch.
3. One day tour
8: From 9:00 to 9:30, all hotels pick up people and arrive at the boat lagoon pier club to have a rest and enjoy free coffee, drinks and snacks. 10: 00 to the north of Pipi island in a row comfort boat. 11: 00 to the beautiful beach in the north of Pipi Island, relax, swim and learn how to use snorkeling tools. 12: Enjoy the invincible sea view buffet lunch at phi phi natural resort in the northern part of Pipi island. 13: 00 to the most beautiful snorkeling spot of the Great Barrier Reef in the north of pipi, where you can enjoy the beautiful underwater coral and a variety of small fish. 14: 00 visit the scenic spots of the primitive mosquito Island (KOH young) and arrive at Ko PHAE at 15:00 to enjoy the sunshine, beach, snorkeling and play. 16: Return to the boat lagoon Wharf in a row comfort boat at 00:00. 17: 00 to return to the hotels.
Enjoy the sunshine beach, don't try to take photos to keep every scenery.
4. Emperor Island
Itinerary of emperor Island
Day 1: 08:00-08:45 take a bus from the hotel to the wharf
09:00 depart from the dock and take a speedboat to Emperor island
Arrive at emperor island at 09:40, go ashore for rest and take photos (at this time, the staff will transport the luggage to the hotel, and tourists who do not participate in snorkeling can follow them to the hotel. If you want to go snorkeling, please follow your guide and one-day tour. Don't leave without permission. Otherwise, you will be deemed as giving up snorkeling
10: Assemble at 30 and set off again by speedboat for snorkeling in the waters around emperor island
12: 30 go ashore to have a rest and have lunch (for those who don't participate in snorkeling, please go to the restaurant by yourself). Then stay at the emperor Island Hotel
Day 2 (n): depart from emperor island at 15:00 and return to the dock
15: 40 arrive at the dock and return to Phuket resort by car
16: 00-16:30 arrive at the hotel
We choose to stay on the most beautiful island for one night. Of course, the price is also the most expensive in this trip. It's definitely worth the money. Coconut trees, sand beach, sunshine, blue sea, in the face of this situation, all the words are pale and powerless, completely drunk.
Tip: when you get to the dock, you will give everyone a small label to stick on your clothes. It's better not to lose it, because different colors of labels belong to different guides and boats. When you return the next day and can't find your own boat, you can use this label to consult any of the crew.
5. Badong
I was picked up by the boat and car of the one-day tour of emperor island to Badong Hotel, and started our last stop of casual shopping. When I was shopping in Jiangxi, I ran into a fellow townsman in Dalian. I bought a lot of things in her shop, but I couldn't carry them, so I found express mail to go home. I don't think she would cheat us.
Unable to withstand the temptation of delicious food, I went to a petty bourgeois restaurant with a service charge. The dishes were as clean as new, the dishes were picturesque, and my favorite mango glutinous rice. Alas, I'm not so disappointed.
It is strongly recommended to eat the online recommended Japanese self-service small hot pot shabushi, which is the last dinner of our trip to Thailand. It is recommended not because it tastes good, but because the food in this restaurant is easily accepted by the public, and the ingredients are fresh and the sex price ratio is high. The environment in the restaurant is good. When serving hot pot, it's like turning sushi. The chef puts the prepared ingredients on small plates and sends them to each customer's table by turning. It's suggested that when choosing a seat, you must choose the one close to the outlet. If you sit too far away from the outlet, you can't get many popular foods. Besides hot pot, there are all kinds of sushi, tempura, etc Kanto cooking, carbonated drinks, fruit juice, ice cream, etc.
Happy time is always in the blink of an eye, back to the hotel to pack up, take a taxi to the airport, exit, waiting, all kinds of waiting, go quickly, the heart is always a little can't say.
Goodbye, Thailand!
Tip: shopping mm, do not forget the tax refund at the return airport, take these pocket money to do shopping again.