Published on May 30, 2013, 00:57
In a word, Thailand should be regarded as the first full self-help travel abroad in the true sense.
So, there are some problems and troubles along the way. I'll tell you.
Every year on her mother's birthday, she would take her to a place. Last year, she took her parents to Xiamen. This year is Thailand. next year? unknown.
There are no fresh words and no photos.
But as a post tea reading material, naturally it is qualified
Bali travel portal: http://you.ctrip.com/travels/bali438/1481642.html
Angkor Wat Travel Portal: http://you.ctrip.com/travels/siemreap599/1367735.html
Visa: 248 one person from Taobao Mall ~ prepare a passport valid for more than 6 months and at least 3 blank pages ~ 2-inch white background bareheaded recent photo
At that time, it happened that Thailand began to implement personal travel to Thailand need face-to-face signature, and I rushed a tail.. So we have to wait for the business to coordinate with the consulate and get the visa half a month later~
Currency: I changed it in the Bank of China. The exchange rate is 4.5 on that day. It's recommended to go to Thailand and change it in Phuket. 4.77
You can also apply for a card of Huaxia Bank, and there is no handling charge for the first overseas withdrawal, which is the most cost-effective way.
Shopping: I bought a pair of glasses and a pair of slippers at the duty-free shop of Bangkok airport, which is good-looking and easy to wear. Then central world in Bangkok bought some miscellaneous products. Cosmetics are not as cheap as Sanya duty-free shops. Underwear and pens can be bought. Remember to find each counter to refund a single ah, after the article will elaborate!
Phone card: truemove card bought in 711, 49 baht, free internet access for one week. I made several domestic phone calls and later charged 60 baht.
Before I saw on the Internet, I said what number to send to the operator after installing the card. It's very complicated
In fact, pro, you can restart your mobile phone to access the Internet. The strategy is not absolutely correct, try to find out more and practice to get true knowledge!
Air ticket: October, January 8, return on the 15th.
Air Asia round trip 4706 two people
Wuhan Bangkok Phuket Bangkok Wuhan
Including meals of three flight sections, 15kg luggage on departure and 25kg luggage on return
AirAsia has a lot of gimmicks. I've always heard that this is the first time to take ~ but it's really a low-cost airline~
Hotels: when it comes to hotels, it's very boring. For example, recently I saw a five-star hotel in Bangkok promoting 3000 for 4 nights, or my friend grabbed 200 rooms for one day when there was a bug on Sheraton's official website. And I, the hotels in both places make me feel like I've been cheated..
I checked it on the Internet before and said that I would choose Agoda and booking to order overseas hotels, so I tried them both~
Booking Bangkok Hotel, D & D lnn on Kaoshan road ~ pay in, 3 nights 697 RMB
Ha ha, I can only say that the photos were taken very well. I was surprised after I moved in. Like the old Hostel, Kaoshan road is really the world of backpackers
Because in Bangkok only two days, I did not check too many strategies, only know that Kaoshan road is the most lively. So it cost a lot of money.
Before I came here, a friend asked me to cancel my reservation, saying that this place was very far away from the subway. I didn't listen to him because of the trouble. When I came here, I found that it was really troublesome not to listen to him. I went to a lot of taxi fares. So for those who want to go to Bangkok, the hotel must be next to the subway, which is very important!
Agoda Book Phuket Hotel, the viridian resort credit card for 4 nights
It's already one o'clock in the morning in Bangkok. The front desk said that the room was being renovated and they wanted to take us to another hotel. I didn't want to tangle with her, so I went. Now I want to come here. What did you do in the hotel renovation? You didn't send me an email saying that the hotel was not far away and it was nearby. As a result, I drove for 10 minutes. Because it was a one-way street, I couldn't find the location. After changing the hotel, the biggest problem is that I have to call the given one-day travel agent to inform the hotel of the change, and then there is a problem that I can't find my order. Go to 711 to buy a phone card and go back to China to find a friend for help. It's 4:00 a.m. after tossing, but my mother has already entered a deep sleep state. It's really wrong that no three members of the family come out. Without a man around, I can't do it.. Women and men are made like this. The next day's itinerary, what should I do? I have no way now. The agent's Chinese is not good. I always say that I can't find my name. After 20 minutes, I can't help it. I'm not in a hurry. Who is not in a hurry? Simply sleep, love how!
The above said a general, next, according to the daily itinerary to write details~
With rich pictures, please look forward to it!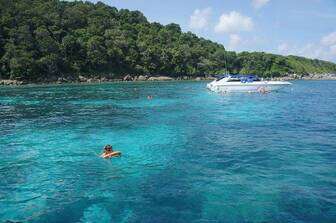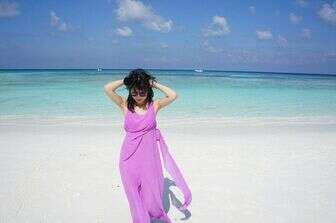 Sequel - published on May 30, 2013 19:24
DAY1   January 8th
The plane leaves at 12:30 p.m. and arrives in Bangkok around 3 p.m
Wuhan's International Departure Hall is very small, so it's a bit overcrowded. Ask more~
For example, after we passed the security check, we saw a long line and followed the line without asking. Fortunately, the kind-hearted people told us that it was flying to Paris..
The flight from Wuhan to Bangkok is great!
After arriving in Bangkok, I have about four hours at the airport~
In fact, the same airline can check in directly at the Wuhan counter to Phuket Island, but I didn't remember it until I got on the plane, so I spent more time picking up my luggage and changing my boarding pass to check in a new one~
In foreign countries for tickets must not make a mistake window ~ also points to local and foreigners, we belong to foreigners in Bangkok.. Before departure, print the ticket form at home. If you can't speak English, show the ticket to the staff. It's simple and clear~
I bought a pair of slippers in the duty-free shop of the airport. 390B is good-looking and comfortable ~ a pair of guess glasses, 4500b, anti ultraviolet bar~
Because of forgetting the word "tax refund", I didn't ask for the tax refund form at the counter. In fact, I can't go back to the counter when I want to make it up. Because the shop is in the domestic departure hall of Bangkok, and we have to go through the foreign departure hall. In fact, it's not many. 7% of the 2000 B full refund
The plane will arrive at Phuket around 10:30 p.m~
It's a short flight. It's just about to land after the plane meal. So there are very few people ordering food in this section~
So I spent one day on the plane today. I'm glad that Air Asia is not late~
But notice that you have to slow down your watch for an hour when you get to Bangkok because of the time difference~
in other words. I'll fly at 7:30 p.m. in Bangkok, and I won't fly until 8:30 p.m~
It's more than 11 o'clock local time to get to Phuket~
The pick-up operator on Taobao has been waiting outside the door with my name. I ran excitedly~
Master is very friendly ~ help us with our luggage, confirm our name, tell us his boss is also Chinese, what's the phone number, don't worry~
If you encounter anything in Thailand, you can call his boss and give me your business card~
Pick up the car is a Toyota car, round-trip 130 yuan, the price is the price of a car, not calculated by the head~
It's about 50 minutes from the airport to the hotel. The driver is very talkative and keeps talking with me. During this period, I will also give me the receipt of other one-day tour items ordered at his home. At that time, I will take the receipt to get on the bus and confirm the itinerary with the car that picked us up that day. In fact, we are very tired after a day's driving. We just want to sleep in the car. When we get there, just call me. We don't want to spoil the fun of others. We just talk about this and that all the time. We also need to concentrate our energy. It's like listening in an exam, which is to say something~
1. He was born in Bangkok. His parents are now in Nepal. He has a daughter who wants to go to university in China next year
2. When you come to Phuket next time, you can make an appointment for him to pick up the plane
3. Don't shop in Phuket. The price is very high. Go shopping in Bangkok
4. If a man comes to chat up on the road, don't give him any contact information. It's probably a human demon.
5. The hotel of their company is about to open. You can stay next time~
6. There are 7-11 around my hotel, which is 24 hours. I can buy phone cards, food and drink. My mother asked me to ask where there is fruit to sell, so I stopped at a fruit stall in the hotel and asked about the price of durian. As in China, I left decisively. I have more time to buy fruit tomorrow ~!
In fact, my English is also general, University even CET-4 did not test, note that did not test is not without..
But you can listen and speak. In fact, in normal social situations abroad, you can't understand every word and react quickly. What I mean is that like me, English Superman and ABC, who have never lived in a foreign country, can ignore me. Thai people speak English with a strong accent, so they can communicate with each other even with Mongolian and guessing.
Arriving at the hotel, the thing mentioned at the beginning of the article happened. Fortunately, Phuket is a city that never sleeps. There are phone cards and instant noodles after 1:00. Otherwise, I have been struggling all day, and I still have the energy to deal with these trivial things all the time.
At the front desk, call tomorrow's one-day tour by landline and tell him that we have changed hotels.
Later, to change the hotel and find the front desk to borrow a mobile phone, about 5 minutes, see the front desk attendant began to be reluctant.. It's like he used his phone bill. He asked me to speak quickly. The speaking fee was very expensive. I hung up the phone wisely and went to the neighborhood to find 7-11 and bought a phone card. If you don't know which one you want, show the mobile phone to the salesperson, and he will give you the phone card you can use. After you install it and restart it, you can surf the Internet. Before I saw the introduction, I said that the airport would send a turemove card for free. When I got to Phuket, I did see the counter, but it was closed.. The card I bought is free online for a week. 49b, made several domestic and foreign calls. Later, he also charged 60b once, and the total consumption in 8 days was 109b, which was still cost-effective. The minimum recharge limit of each card is different. Mine is 60b. Next, let's go to the first day's picture~
Set out in the sunshine~
The magazines on the plane make people relaxed and happy~
You need to fill in the arrival form on the plane. Before departure, download the Chinese version on the Internet, print it out, and fill it in.
Chinese entry registration form
Ticket information time and price
As can be seen from the figure below, the seats are together.
Air Asia's ticket price only includes the ticket price ~ seats, meals, luggage have to pay extra.
So what I want to say here is that it's unnecessary to pay for seats.. I can't do it. I can change it with someone else.
Meal, luggage information
Indian roast chicken with special dip and pea rice, it's wonderful!! recommend!!
Also see someone bring their own lunch box on the plane, the whole process is filled with food..
The boy on the right is a new friend on the plane, studying in Wuhan and studying medicine
Second on the right is the girl who came to Thailand alone~
Because we all have different destinations~~
Take a group photo at the airport~
Arrive at Bangkok airport, check-in counter
Quiet waiting hall
I'll come back to enjoy you in 4 days~
Arrive in Phuket, welcome drink
Just after praising the sour plum soup, he was told to move the hotel,
I took a photo of the lobby and asked the hotel attendant to call me. The driver told me the Chinese number
Let us know the address and telephone number of the hotel to be transferred
Change to a hotel named andatel, which is still under construction,,
There is a balcony, below the balcony is the swimming pool ~ live on the second floor
Ask the front desk for a note,
Hotel contact information, address and WiFi password..
Is a variety of domestic communication with me, tired
Sequel - published on May 30, 2013 20:34
Day2 January 9
Due to the failure of negotiation last night, the Thai agent said that he didn't find my name, so he cancelled.
The money has been paid in Taobao. By the way, you must remember the contact information of domestic agent and foreign agent before departure,
I'm just too confident. I think it's all done in China. I don't remember the contact information
As a result, I called home at 2 a.m. and asked my friends to go online to help me find my contact information..
I got up at 9 a.m. and received a call from a domestic agent, saying that they had made a mistake and waited for me for half an hour at the gate of the original hotel
This itinerary can only change the date, not cancel, change to the 12th, today's free activities.
Come on holiday, don't like me to schedule too much, the first day is more suitable for free activities.
Adjust the body condition, fortunately free one day, the next three days, are in the rush to spend. But time is easy, not tired~
Hotel breakfast, omelet really super bad ~ after every day to fried double eggs, more insurance!
Hotel swimming pool
In the hotel lobby, I met a family like us who came here from another hotel
They chose to transfer from Kunming to Phuket at 4 a.m
After a discussion, we decided to set out together. In foreign countries, more people are better than less.
First stop
Jiangxi cold shopping destination
Jungceylon, which opened in 2007, is a new shopping landmark in Patong Beach, with a three story building and an area of 200000 square meters. Jungceylon is divided into five theme areas, selling all kinds of Thai brand goods and international famous brands. At the bottom of the shopping mall is that's Siam shopping mall, which is decorated with Thai traditional colors and sells all kinds of Thai handicrafts. The overall quality is better than similar products on the market. In the open space of the shopping mall, there are many game machines, so that tired pedestrians can sit down and play games.
There are many restaurants and supermarkets~
Walk along this road for ten minutes and you'll get to Jiangxi Leng,
Our hotel is called andatel. When we go out, turn left and go straight. If you want to ask the way, ask the shop owner,
The hotel security and guard along the road are not as enthusiastic as you think
It's less than 10 o'clock when we get to the gate. The mall doesn't open. Sit at the gate and wait,
Look around, familiar with Berger king, DQ, Starbucks~
So on the island, people with seafood allergy will not be hungry~
Arts and crafts on the first floor ~ just look and clap~
Because I will go to Bangkok's weekend market on the weekend~
Go through the parking lot behind the cute father and son to big C
Big C is a large supermarket in Thailand, similar to Carrefour in China~
If you are afraid of being slaughtered at a fruit stand, then buying fruit in the supermarket must be the best choice. Marked price
Bought sweet to greasy mango and durian, mangosteen, as lunch!
Thai Red Bull
I forgot the name of this sour thing in the picture below. Anyway, it's sour after adding sugar
I can drool when I see the picture --
Just from Wuhan, which is about to snow, to the hot coastal city, the body and stomach are adapting~
Sweating by the sun, the body like jumping sugar in the fried, that kind of feeling can understand..
In the supermarket bought 60 times waterproof sunscreen, 290b. Very easy to use, local brand!
There are also many people in China to buy some brand goods or buy water baby in Taobao, it depends on personal habits!
I go out of the principle is, can buy things never take.. The luggage is heavy..
Also see others strategy mentioned 30 yuan to eat sushi support, on the roadside.
I've always been insensitive to cold and raw food..
I came out from big C and walked along the seaside. I wanted to find a place to eat. I found that there were only 2 or 3 restaurants, and the items on the menu were also average
We talked about going back to the hotel. Take a bath before you come out.
Along the road to see such a car, for the Thai boxing competition on Sunday to do publicity ~ momentum is very big, will send leaflets to foreigners~
Let me think of "rescued jiangge" understand the natural understand..
I think if I go to see it, I will feel a strong discomfort.
Take the bus back to the hotel. Eight dollars~
Go back to the hotel, take a bath and come out to look for food.
Find a restaurant that looks good. Cost performance is a very good one for my trip to Thailand.
Unfortunately, I didn't remember my name. It's ten minutes' journey in the opposite direction of Jiangxi Leng. My hotel is named andatel. I stand at the door of the hotel and walk to the right for five minutes. I see a spacious lobby, which needs several steps. There are five computers that provide free internet access.
See the ps.2 behind me in the picture
Almost there
Restaurant appearance!
Chicken with rice, dongyingong, pasta with meat sauce, fresh watermelon juice, 290b
On the way back to the hotel, take photos
Wait for the bus to pick up the ghost show at 7:20 p.m~
In Taobao set 100 / person, 90 minutes, worth the trip!
No photographing in the whole process ~ ~ there are people watching on both sides ~ ~ fine 5000B for photographing, don't take risks
Before the performance starts, there is a prompt on the screen
After that, the banshees were outside. You can take pictures with them~
It's very uncomfortable to be held.. So the picture also shows my stiffness. Because I can't stand their male voice
I asked for 100 consumption. In fact, when I went out later, I found 40 written at the door... When you go, 40 is enough. 40. If you want to take a picture with two or more people, the cost is superimposed
I went back to the hotel and bought some instant noodles, shampoo, shower gel and so on~~
See the bar is starting to be lively! Phuket is also a city that never sleeps~
Although also Pantene, but the origin is not the same, taste, concentration, effect are not the same yo..
Especially like to collect foreign daily products. It's weird
Sequel - published on May 31, 2013 15:29
Day3 January 10
Dachai Island, a paradise on earth
A dacha island "raised in the boudoir but not known by people". Dacha island has fine sand beach, crystal clear sea water and fresh air, which is the best choice to experience the style of Thai island. Dacha island belongs to the National Nature Reserve of Milan islands. Its natural resources are well protected and there are not many tourists. It is a holy land for diving enthusiasts. It's only open for six months in the whole year, and other time is for nature conservation.
Location: KOH tachai is located in the Andaman Sea area of Phang Nga Province in southern Thailand, 11 hours' drive from Bangkok and one hour's drive from Phuket.
Transportation: take a bus from Bangkok to panyafu, then go to tab La Mu wharf and take a boat to dacha island. Or you can go from Phuket to panyafu, and then to dacha island. Generally speaking, one day trip is OK.
Cost: 569 yuan per person, including transfer fee, shipping fee and lunch fee. There will be snorkeling in the itinerary.
Island features: there are a lot of crabs called "Pu Kai" on the island, which means Rooster crab, because this kind of crab crows like a chicken when it crows.
Seastar is seastar.
There are differences in food and service between different companies going out to sea.
One day tours abroad are different from those at home. It's not like there's a tour guide with you for a day
In the morning, the bus will pick you up and take you to the dock.
You line up and get your own colored bracelet. The color of your hand determines who you're with.
There are only five Chinese in our boat. I took my bracelet and changed into a swimsuit. Put on your coat and have some free biscuits.
Remember to ask the waiter for seasickness medicine and candy. Just waiting to start.
The team leader will introduce the notes to you, very simple English, basically understand.
Take off slippers before going on the ship. Slippers are not allowed on the island. It's a kind of protection of nature.
Ice drinks, ice cream and fruits are continuously served on board. Home found on the ship free coke domestic 6 yuan a can..
Many people say that it's a long way to go, so it's time to sleep.
It's very bumpy on the boat. I'm always seasick. I'm going to be bumped into a dog..
But still have to shoot!
At the first snorkeling point, the guide is talking about the precautions~~
There are 5 snorkeling spots in the whole process. Those who don't want to snorkel will take you to the beach first~
The people on the same boat went to the sea to take photos. Their feet were scratched by coral. The leader took out the medicine box and dealt with it.
Later, the handsome leader also went to kelp personally, and we went to find NiMo fish
I read an article about snorkeling on the Internet before
That is to say, snorkeling is very dangerous. When there are waves, it will drift farther and farther. There is also the danger of falling into the undercurrent
So I've been holding the life buoy..
At lunch, the team leader gave everyone a loving meal, saying that it represented seastar   ha-ha. lovely.
Buffet, everything, taste good! It's OK to have enough.
After that, I went to sleep on the beach, and my mother followed the leader to climb the mountain. It is said that she came to a place with a panoramic view
But because I didn't wear shoes, I was very hot. Ha ha
Although I haven't been to Maldives. But the scenery should not be inferior to that..
The next one looks like a poster
The title of the next two photos is "female loser and goddess", just one step away
Take a nap..
Dinner is in a restaurant opposite the hotel~~
The menu is also marked in Chinese
Generally, if there are signs in Chinese, there will be a bad feeling. It means the food will be ordinary
Sure enough.. It's expensive and not delicious.. Four dishes 390B
In fact, it's a waste to order three to four dishes every day
We should learn from foreigners in this respect, order one by one, and leave after eating without waste
I'm used to it at home. Order a pile and eat a little of everything..
Hot fried squid, Curry Shrimp, beef. salad.. Nothing tastes good.. Finally, go back to the hotel for instant noodles - 0-
Sequel - published on June 3, 2013 20:57
The third day, Emperor island.
Basically to Phuket, in the emperor island and PP island will always go to one of it.
Today the ship is full of compatriots. We're reporting deep diving. 580 per person. Diving in the morning, leaving the island at 3pm.
think. The diving coach is not attentive. It's not as good as Bali. But the water is clear.
Underwater DV and photos are charged separately for RMB 190
Lunch is full ~! I also know two friends in Wuhan. It's exciting to be able to speak my hometown dialect.
After dinner, I sleep on the sofa of the diving shop, while my mother takes pictures on the island.
It's true that different agents, different prices, different services and food are still very different..
Set out, because there is no habit of grabbing position, let everyone crowded, and then on board
Sitting in the stern of the boat, my ears are going to swell. I'm choking to death by the smell of gasoline.
While waiting for the boat, I met a family of three who went to tachai Island together yesterday, chatting
It leaves around 9:30
The guide took the map and told us the itinerary.
There are many large lizards on the island. They are poisonous. Stay away from..
On the stone beach, it is not easy to be found because of its close color to the stone.
When I was going to the diving center by motorcycle, one suddenly stopped me in the middle of the road.
The driver stopped carefully, waiting for the lizard to get into the woods, waiting for me to take out my mobile phone in a hurry. It's a big tail
There is food and drink in the diving center at any time, for free
All kinds of photos on the return journey, together with Xiao Hei on the ship
Every day these three days, someone with a camera clicks at you and sells you photos at the end of the trip
The first day is 100b, the second day is 160b, and the third day is 190B
Unfortunately, there is a fool who bought it. It's me. I think if I don't want to be destroyed, it's strange
Out of the hotel to eat on the way to see selling durian.. 50B one... It's a whole family..
After paying, the boss gave us a basket to throw rubbish, and there were chairs in the back for sitting,
Sweet to the heart..
But when I came back from dinner, I planned to buy another one, but it was sold out. Guess it was planted by the boss in his backyard
It's not big, but it has a lot of meat~~
Dinner is in the No.6 restaurant mentioned in the introduction. I have to line up every day when I come here~
About 10 minutes~~
It's very traditional!
By the way, I changed some money
There are still a few days to go ~ ~ it seems that there is not enough money
4.5 here 4.77 in China
Domestic real pit ah..
Sequel - published on June 5, 2013 12:43
Diving at Racha Island Phuket 11 Jan2013...
Sequel - published at 10:45, June 6, 2013
January 10th
On the fourth day, also the last day in Phuket, I changed the itinerary of the first day to today. One day outdoor tour of Panya Bay.
Maybe it's because of the diving on the first day, but the next day, the sun is hot. Would like to stay on the boat
I don't want to go to the scenic spots, but today I want to see 007's famous Chinese cabbage, a magic stone standing on the sea
It's said that it will disappear in more than ten years. I'm glad to see you. I'll take a group photo.
The journey is actually very simple. After about an hour, the boat arrived near the cave
The first stop is a kayak into a cave. There are many monkeys in yandongkou. You can give them bananas.
It's very dark in the cave. There's no light. Stalactites are in strange shapes. In many places, you need to lie down before you can pass. Otherwise, you may be put by stones
Anyway, now I think of it, the discomfort of spatial claustrophobia can still be detected.
Back on the boat. It was almost lunchtime when a loser foreigner had to eat fruit first. He had a fight with Xiao hei and almost started.
For a moment, I feel that we are very qualified. It's right for Xiao Hei to say that we have to wait for everyone to arrive before we start eating
So family education is not only related to home and abroad, but also to self and family.
Buffet, a lot of varieties, fruit is also a lot, rambutan open stomach to eat it. Make yourself at home with iced coke. Cool