Pinterest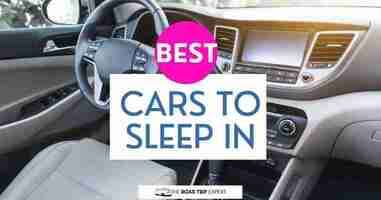 Facebook
WhatsApp
Telegram
Email
Twitter
Sleeping in the car is an awesome part of any road trip as long as you know the best cars to sleep in. An easy, budget alternative to camping, it's also a great way to have a fun experience.
The best part?
This article goes in-depth into cars you can sleep in as well as all the top tips and advice to make it as enjoyable as possible. There are many different vehicle examples and a full explanation of what to look for.
But that's not all!
We will discuss the best SUV for sleeping in the back of, plus cars with seats that fold into a bet.
The main problem is, not all cars are comfortable. Ever tried to sleep in a Nissan Micra?
I have, and I'm 6ft3in.
3/10, I would not recommend it.
I'm going to give you all the insider information on the best vehicles you can sleep in, including budget options, tips, and finding the perfect rental.
Best Cars To Sleep In – Finding The Perfect Car
My road trip SUV… somewhere in the Baltic states
Thinking about getting a new vehicle for your road trip?
The most important thing when looking for a car to sleep in is to check that the seats fold completely flat! It is significantly more comfortable when you have enough space to lie down flat in the back of the car.
The other key things to consider are price, reliability, storage space, and fuel consumption. Tinted windows and the ability to have some privacy whilst inside are also important. Modern cars such as the Tesla Model 3 even having special camping modes.
The main benefit of finding the perfect car you can sleep in is the travel flexibility it affords you, as well as the cost savings when compared to using hotels. Here I will run down the best cars to sleep in that you might want to consider purchasing.
This guide does not take into account the other factors you should consider when buying a car. Instead, it gives you helpful information when deciding which cars will be good to sleep in.
Useful Articles
Best Cars To Sleep In Resources
I would suggest opening up Autolist and filtering by style for large SUVs. Input other information such as your budget.
Cars Direct is another decent car listing service. Take your time to view all possible options and if you do not find anything suitable, consider widening your search range.
It's much better to ask a friend to take you to pick up the perfect car than settle for something that isn't going to give you everything you need whilst out on the road.
If you have already purchased your vehicle you can check out my ultimate sleeping in the car tips.
Best SUV To Sleep In
Large cars such as SUVs offer the most comfort when it comes to sleeping in the car. They often have removable seats or the ability for them to lay flat.
This creates a great sleeping space to lie down. There are also many budget options available. Here is a list identifying the best SUV to sleep in. These are some of the best budget SUV's To Sleep In For Under $5000.
Please note these are the used/ older models of these vehicles.
Volvo XC90
Volvo XC90
You can pick up one of these in decent condition for around $5000. The downside is the MPG isn't great but there is a lot of space for you to lie down and fit all your stuff in.
Subaru Forester
Subaru Forester
Another budget SUV, this one will do 27 MPG on the highway, so a little better than the Volvo. You can also pick one up with less than 150k miles on the clock for under $5k.
The downside with this vehicle is it has giant windows so don't get a lot of privacy.
Honda CR-V
Honda CR-V
This car has one of the best fuel efficiencies I could find for an SUV with 28 MPG on the highway. It's a little pricier but you get a quality car in a Honda CR-V. You can often get tinted rear windows too which is fantastic for privacy.
Ford Escape
Ford Escape
Another large car with frequent tinted windows is the for escape. This car comes with 4WD and is good for rough terrain. 22 MPG on the highway isn't fantastic however, like the Volvo, there is a lot of space.
Jeep Cherokee
Jeep Cherokee – This is the newer version so get an older one!
Not the best for fuel efficiency but the Jeep Cherokee has so much space you can build a very warm comfy bed for the night. The windows are a great design for privacy too. It's not as inconspicuous as a smaller car but a great option.
Best SUV to Sleep In – Chevrolet Equinox
Chevrolet Equinox
Check out the Chevrolet Equinox for a great large SUV to get a good night's rest in. I've seen them on Auto Trader for under $4000 in decent condition.
With 24 MPG on the highway, it's fuel-efficient and has plenty of space. The windows are also a little smaller allowing for more privacy. It's high off the ground too in case you are going on rough terrain.
You could also consider a crossover like a Mazda CX-5 as a decent alternative.
Best Cars and Wagons To Sleep In
Wagons are larger than sedans and so are a viable option for sleeping in. They certainly have less space than a full-size SUV so would be my second choice.
That being said, you can pick them up a little cheaper so if you are really on a budget this can be a viable alternative. This especially applies if you need to save money on gas as the MPG will be superior.
Volkswagen Golf Wagon
Volkswagen Golf Wagon
You could consider something like a Volkswagen Golf wagon or a Subaru Outback. Both vehicles have plenty of space to lie down flat and stretch out.
If you opt for the VW Golf you will benefit from its sunroof for great nighttime ventilation and the high fuel efficiency to minimize costs.
The Subaru Outback has more space than the Volkswagen and a more powerful engine but the fuel efficiency isn't as great.
Subaru Outback
Subaru Outback
You can also pick either of them up used for a reasonable price. Check out Auto Trader by filtering for Wagons.
If you need a bit more space you could consider a minivan such as a Toyota Sienna.
Don't forget to prepare your car before you set off on your road trip!
Best Small Cars To Sleep In
If you are really on a budget you may be looking for the best small car to sleep in. You can, of course, pick up a small car cheaper and you will get better fuel consumption.
The trade-off is you will likely be less comfortable and find it more difficult to lie down flat. That being said, if you are a smaller person it could be a great budget option for you
Nissan Note
Nissan Note
The Nissan Note has one of the biggest boot spaces for a small car. In addition, the back seats can move forwards and fold down, providing additional space and comfort.
I think this is one of your best options when looking for the best small cars to sleep in
Honda Jazz
Honda Jazz
The design of the Honda Jazz makes it one of the best compact cars to sleep in. The shape of the car is perfect for maximizing boot space so if you aren't too tall you should be able to get fairly comfortable.
15 Cars With Fold Flat Seats For Sleeping In
Here is a list of cars with seats that fold flat for sleeping in. Having a flat surface to make your bed is the most important consideration.
Honda CR-V Toyota Sequoia Kia Telluride BMW X7 Ford Explorer Tesla Model 3 Subaru Outback Minivan Chevrolet Suburban Mazda CX-5 GMC Terrain Jeep Renegade
Best Cars To Sleep In – Rentals
An SUV or Wagon is the best rental car to sleep in
When you choose to sleep in a rental car you will need to hire a bigger vehicle. These are generally more expensive so you should read our article on rental car tips to make sure you get a fair deal.
You can also check out our ultimate guide on the best places to sleep in your car for advice on making it as safe and comfortable as possible.
Don't even bother renting a sedan as it will be very uncomfortable. It is, of course, possible, but not recommended!
An estate/wagon will usually be cheaper than a large SUV or 4X4 but should still have the length to allow you to lie down once the seats are flat. If you have the budget then a large SUV will often be the most comfortable as there will also be enough room for all your belongings.
Before you take any vehicle make sure the seats fold down flat!
Best Choice – A large SUV
Secondary Choice – A budget wagon
Budget Option – Research any small cars you are considering for their boot capacity and foldable seats
Recommended Rental Cars For Sleeping In
Toyota Rav 4
Estate – Cheaper but less room and luggage storage
SUV – Great option and the main choice
Minivan/People Carrier – The best option if available and affordable but ensure the seats fold down
A Chevrolet Suburban is perfect but you can also consider smaller SUVs like a Ford Explorer or Volvo CX90.
Some companies also offer Nissan Rogue or Toyota RAV4 which would be good too.
Always remember to consider fuel efficiency as this can make up a large part of your expenses and is one of the best ways to save money on a road trip.
As rental cars are often new with high liability make sure you park in a safe area where it's unlikely you will encounter any trouble. Also if you are planning to drive off-road be careful as your insurance may be invalidated.
I use RentalCars when I'm going to hire a vehicle.
What Makes A Car Great For Sleeping In?
As I discuss in our article on sleeping in the car, there are several factors that make a vehicle perfect for getting a good night's sleep.
Comfort, safety, and privacy are the main priorities when finding the best car for sleeping in.
The size of the car is important up to a point; there is more space in a large car. The trade-off is that vehicle price and fuel costs will usually be higher!
Removable Or Foldable Seats
SUV's offer enough space to lie down reasonably flat
It is far more comfortable to sleep lying down. Clearly the best place to do this is in the back of the vehicle.
The most important thing when finding a car to sleep in is how much space you have to lie down.
The best cars to sleep in have rear seats that fold down flat or are removable. Some vehicles such as vans can be converted to have a complete bed in the back, absolute luxury!
Tinted Windows Or A Private Area
Most vehicles don't have the luxury private space of a van but tinted windows will go a long way to increase your privacy when you get your head down.
Good Entertainment And Accessories
Entertainment is key when finding a car to sleep in
If you're spending the night in the vehicle it helps to have a great entertainment system. A decent stereo can go a long way as discussed in our article on maximum car comfort.
For the most part, you will want to plan ahead and bring things to entertain yourself.
Include the following items in your road trip packing list:
Sunroof
It's best to look for a car with a sunroof if possible. This will allow you to open the sunroof for ventilation whilst sleeping. While you can open windows for ventilation, a sunroof is more discreet and will not draw attention like an open window might.
The last thing you want after you've bought the best car for sleeping in is to be disturbed during the night!
Generally speaking, I would say an SUV is the best option to meet all of these requirements.
If you're looking for an SUV on a budget check out this guide.
Affordability and Reliability
If you are going to be using the car for everyday driving as well as sleeping, it's important that it's reliable.
Quick Sleeping In The Car Tips
This entertaining video gives you loads of helpful tips for keeping warm whilst sleeping in the car
Below you'll find some quick tips that will come in handy when searching for the best cars to sleep in. We've also got an ultimate guide on sleeping in the car for more in-depth advice!
Always remember to lock the doors
Plan ahead and buy a sleeping bag, mat and pillow so you can make a warm bed
Never park on the side of a road with fast-moving traffic
Always use the bathroom before parking up!
Open the sunroof or a couple of windows slightly for ventilation
Never leave the engine running!
Bring a book or plan ahead some entertainment
Check out residential areas, shopping malls or religious buildings as potential free places to park
Have a story planned to tell authorities in case of issues
Keep valuables out of sight and use clothes or fabric to cover the windows for privacy
Sleeping In A Van – Van Life
Vans are great to sleep in on a long term road trip
Van life is a recent phenomenon in which people convert vans into homes which they sleep and travel around in.
Van Conversions
If you are planning a long road trip you could consider buying a van and converting it. There are hundreds of helpful guides online that can aid you with this.
A decent converted van is one of the best cars to sleep in you can find!
People have shown that you can have a good standard of living in a van, from washing and cooking to a full-length bed!
From a cost perspective, it can save you a fortune on accommodation. It should be noted though that the cost to buy and convert a van can be pricey and they aren't the easiest to sell after your trip ends.
If you do decide to go ahead with this make sure you convert a good quality van. The last thing you want is to be breaking down constantly whilst on the road after you've invested in the conversion.
I researched this for a while and the biggest issue with van life seems to be old vans breaking down!
I considered buying a van for my huge road trip around Europe but decided to opt for a Kia Sportage SUV instead. This was big enough to sleep in if I needed to but much cheaper than a van conversion.
Campervans and RVs
Campervans and RVs let you sleep under the stars
If you want to sleep in comfort whilst on the road you could also consider hiring or buying an RV. This is obviously considerably more expensive.
If you are planning a road trip for a couple of weeks this could be a great option for flexibility and an exciting trip.
I've never done this however it's something I'm considering doing in the future. I think it would be an excellent way to explore somewhere like British Columbia in Canada.
If you are renting an RV I'd suggest planning ahead where you will stop off to sleep. It's of course much more difficult to be inconspicuous in an RV so you should park at designated sites.
Best Cars to Sleep in – Final Thoughts
My KIA SUV
The best cars to sleep in will obviously be larger cars in which you are able to have enough space to lie down flat. This means the most important thing to consider is if the seats fold down properly!
Once you have established this, it's all about the setup. You need to prepare correctly, get the right gear, and follow our top tips to ensure safety and comfort.
If you want a quick read, you can check out our sleeping in the car tips article. If you are looking at car camping for an extended period of time you can check out our ultimate guide to sleeping in the car.
This guide covers everything you need to set up a vehicle for car camping and ensure you know what you are doing.
If you have any suggestions please let us know in the comments. What do you think is the best car for sleeping in?
Island of Kauai Launches Website to Help Travelers Find Transportation Amid Rental Car Shortage
The island of Kauai, known as the Garden Isle, launched a new website last week to offer visitors "more sustainable transportation choices," after a significant increase of visitors led to a shortage of rental cars.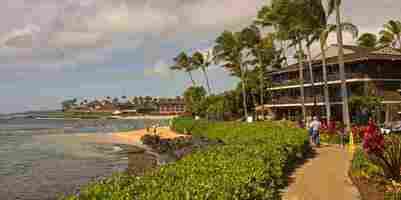 In addition to cars, the site, includes airport shuttles, public buses, rideshare services, and even motorbike rentals in an effort to encourage "low-impact green rides to improve the visitor experience, reduce island traffic, increase small business opportunities, and meet climate action goals."
Kauai Credit: Andre Seale/VW PICS/Universal Images Group via Getty Images
The site was launched after a spike in tourists sparked car rental prices to surge to as much as $1,000 a day, leading some tourists to turn to unconventional options like U-Haul rentals to get around.
"During the pandemic, our residents were given a glimpse of what life is like without the influx [of] cars on our roads and there's no denying how much traffic had improved," Mayor Derek S. K. Kawakami said in a statement. "As we continue to recover, we see the opportunity to do better in managing visitor impact and that includes implementing transportation mode change on our island."
For those who want to go completely car-free, bike rentals and walking guides are also available, allowing tourists to explore the lush island on foot, including beach paths and parks. A guide of things to do on Kauai without a car is coming soon, the site says.
"This rental car crisis can become an opportunity for us [to] shift away from the mindset that the only way to get around Kaua'i is with a personal vehicle," Nalani Brun, the director of the Office of Economic Development, also said in the announcement. "By providing visitors with this resource, we are connecting them to information they need to prepare for their trip and be a respectful visitor while on Kaua'i."
A Guide on How to Ride the Trolley
This post is a guide to riding the famous San Francisco cable cars. including tips on tickets, routes, and how to ride.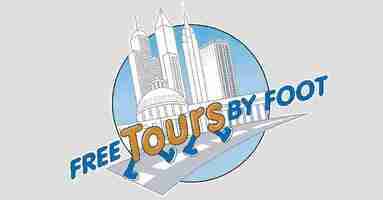 We give you tips on which important attractions and sights can be seen with each particular line.
We also include a ride (and tutorial) on our San Francisco in One Day Tour.
CABLE CAR ROUTES: WHICH IS THE BEST TO TAKE?
There are three routes you can choose from:
Powell-Hyde Line (Blue line)
Powell-Mason Line (Green line)
California Line (Red Line)
Click on the image below to open a larger interactive map.
Though each route provides breathtaking views, your experience will vary depending on the direction the car is going, your location on the car, your driver, and traffic.
Most San Franciscans will tell you that the Powell-Hyde line is the most exciting trip to take and we wholeheartedly agree.
The Powell-Hyde line starts at the cable car turnaround at Powell Street and Market Street (map).
On this route, you'll have views of Coit Tower, Alcatraz Island, and San Francisco Bay.
As it rides north along Powell Street, you pass by Union Square and ride up to Nob Hill where the views can't be beaten.
You'll also pass the Cable Car Museum, worth a visit if you are interested in the mechanics and history of cable cars.
As the ride continues up (and up, and up) to Russian Hill, you'll cross Lombard Street, known as the "Crookedest Street in the World."
It's from this stop (Hyde and Lombard) that you will get an unobstructed view of Alcatraz Island.
The car then plunges (VERY slowly) down the steep Russian Hill and you'll arrive at Fisherman's Wharf. From there, where you connect with our Fisherman's Wharf tour!
TIP: For the best views, we suggest riding on the right side of the car if you're departing from Powell & Market, and the left side if you're departing from Hyde & Beach.
WHERE TO BOARD A CABLE CAR
The easiest way place to start your cable car ride is at one of the turnarounds (beginning/end of the line).
Below is a video of the Powell-Market Sts. turnaround where you can see the conductor and grip operator literally turn the cable car around so it can head back in the other direction!
You may also start your cable car ride at any stop along the route.
Stops are located about every two blocks along each line, and you'll see a brown and white sign that says MUNI Cable Car Stop.
When waiting at the stop, you'll see the cable car approaching from a distance. - when it nears you, raise your hand to signal the driver to stop or the driver may pass you by!
Keep in mind that if you board at a stop that is somewhat near the beginning of the cable car line, the car might be full and you won't be allowed to board.
CABLE CAR TICKETS
You have a few options to buy your ticket:
The most convenient way is to purchase tickets from the MUNI app.
You then use the app to open the ticket image which you then show the conductor! It's very cool and super convenient.
You can also buy your tickets at the ticket booths located at the Powell-Market Street turnaround and the Hyde-Beach Street cable car turnaround.
Be warned: lines at the ticket booths can be very long.
Buy your ticket from the cable car conductor. To do this you must pay with small bills ($1,$5, $10, $20). The driver won't take any money larger than a $20 bill.
You can buy your tickets from the San Francisco Convention & Visitors Bureau (also at Powell and Market).
TIP: Instead of waiting on the long lines at the ticket booths, walk up a few blocks and catch your cable car there and purchase your ticket from the conductor.
But remember, you must have small bills to purchase your ticket from the cable car conductor.
TICKET PRICES
You may have heard that you can hop off and on the cable cars as many times as you like once you purchase a ticket.
This isn't exactly true, though there is a way to use the cable cars as a hop-on/hop-off tour experience.
Single Ride Tickets $7 per person
These tickets are valid for a single ride. If you start your ride, then get off of the car and try to board a different car, you will have to pay another $7.
Visitor Passport Tickets 1 day $20, 3 day $31, 7 day $40
These tickets give you unlimited rides on the cable cars and other transportation modes (Muni, Muni Metro, and historic streetcars).
You can purchase a one-day, three-day, or seven-day Passport (Must be consecutive days).
If you are interested in taking more than one ride or doing a self-planned hop-on/hop-off trip, you may want to buy a Visitor Passport Ticket.
For more information check the San Francisco MTA website.
An extra bonus: if you are buying a Visitor Passport ticket, these tickets sometimes have coupons for discounts at San Francisco attractions.
One of the most common discounts is for stores at Ghirardelli Square. So head over to the Powell-Hyde line and then hop over to Ghirardelli for a delicious ice cream sundae after your ride!
TIP: If you are thinking about taking a guided hop-on/hop-off bus tour, take a look at our post for all the options as well as recommendations Which San Francisco Bus Tour Is Best?
CABLE CAR SCHEDULES
The cable cars in San Francisco begin running around 6:00 am and they run until about 1:00 AM.
The schedule varies throughout the day, but you can get the exact timing of departure for each route by looking at the San Francisco MTA schedule page.
HOW TO RIDE A CABLE CAR
Riding a cable car is somewhere between riding an open-air bus and taking a roller coaster ride (but a slow roller coaster!)
If you have never ridden a cable car before, it's good to know the 'rules of the road', especially if you want to have the best views or most comfortable ride -- or both!
When you board the cable car, you'll have to decide what kind of ride you want to take.
Many people prefer to sit down for a more comfortable ride (although the wooden benches are pretty hard, and the cable car does bounce around a bit).
Other people prefer to stand up and hold onto the poles to make the ride a little more exciting, especially as the car goes up and down the steep San Francisco hills.
Be sure to keep your backpacks, bags, and purses toward the center of the car and not dangling outside of the car because trucks, buses, and other cable cars pass in close proximity.
Most importantly make sure to keep your arms and legs inside the car--we don't want anybody getting hurt!
Here's a video where you can see for yourself the best way to ride the cable cars and what you shouldn't do while riding one (like a great idea!)
HISTORY OF THE CABLE CAR
Before cable cars were invented, the only form of mass transit was horse-drawn trolleys. That's fine on flat areas of the region. But San Francisco is well known for its steep hills.
Enter Andrew Hallidie, a wealthy businessman who, after witnessing a bad horse-trolley accident said to himself, "There's got to be a better way!"
He put his time, money, and energy into discovering that better way and in 1873 the San Francisco Cable Car took to the streets.
They quickly became one of the city's most widely used and most recognized modes of transportation.
Though the cable car system was nearly eliminated twice (once due to the destruction caused by the 1906 earthquake, and again in 1947 at the hands of the city's mayor), the cable car has always managed to stay on its tracks.
You can read more about its history at San Francisco Cable Cars: The Invention that Changed a City.
SAN FRANCISCO STREETCARS
Despite the common belief that the San Francisco Cable Car and San Francisco Streetcars are synonymous and interchangeable, this isn't actually the case.
The cable car runs on a track that is connected to a cable line, thus all the movement of the cars comes from the tracks and below.
The streetcar runs on tracks as well but has an electrical pole on top connecting it to a wire, its main source of power.
You can read more about the city's streetcars at How to Ride San Francisco's Historic Streetcar.
The San Francisco Cable Car looks like this:
The San Francisco Streetcar looks like this:
Hop on, hold tight and enjoy your ride in San Francisco!!
Back to top