Show all 5 days away
Recommended accommodation
Fairways and Bluewater Boracay ¥ 466 cases of immediate booking >
Launch more hotels
Living in the magic city day after day, even if a pure woman tries to shield all negative energy and keep a good attitude every day, after a long time, she will still have the impulse to go out for a few days    I don't know when travel has become a necessity of life. In my heart, I secretly set a goal for myself: to go to a country every year, step on every inch of different land as far as possible, until my hair is gray, my legs are trembling, and I can't walk any more, and then I lie at home and slowly relive every journey and every experience in my heart.   This trip to long beach is my mother's "willful" decision. One night, I changed from Thailand's original plan to long beach. I haven't had time to say that no has been reserved( In December, we made a reservation on a travel network online for air tickets + hotel 3300 yuan semi self-service tour. Later, we met our little friends on the same flight in long beach and told us that their reservation was 6000 + late, so the little friends who wanted to go to long beach made a reservation early and said that the leave and go tour was not suitable for us working people).   Because it's the second time to go, a lot of things are easy. Let's talk about the preparation before going on   1. The visa is set by online shopping malls. You can get it in a week. You can search a lot by yourself. You don't need to use the on-the-job certificate. The materials are simple and easy to operate, and 200 RMB is easy to get;   2. Clothes: in Long Beach, bikini and smock are used every day, so mm should bring bikini as much as possible (mom's level is also Oh, don't worry about sexiness, because the conservative people you wear in long beach will look at you with strange eyes), some casual clothes, long sleeve cardigan, scarf, windy at night and sunscreen in the morning;   3. If you want to play water sports, you can book online in advance, and the price is cheaper than the local price. For example, when you go diving this time, you can order RMB220 online and explain it in Chinese, and RMB400 in local language;   4. Currency exchange: we are lazy. We go directly to the ATM of the local bank to show our international credit card. This includes the handling charge of 1W peso, which is equal to more than 1400 RMB. It's not the most cost-effective but the most convenient. It's higher than the exchange rate at the window there;   5. Airport pick-up service: we are responsible for Xiao Hei, who left a good influence on Long Beach for the first time. His contact information< jgntendencia07@gmail.com >You can email him; 5 people charter a car to pick up + boat + local Dudu car to the hotel Peso 3150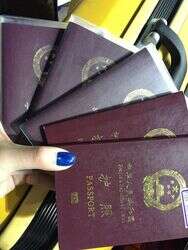 Shanghai direct flight to caribo is z2028. It registers at 23:55 and checks in at 22:00. I think it's more than enough to arrive at 22:30, because when he starts checking in, I queue up and wait until 23:00. The duty-free shop can't pass the gate. The efficiency of handling tickets is poor. People on one flight open three windows, Also explained that your flight is an economic flight, only three windows for tickets! How irritating!
Shanghai Pudong International Airport Terminal 1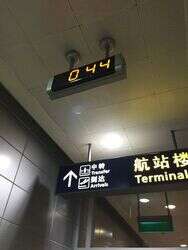 In the last few minutes before the duty-free shop closed, we cleaned up the goods and bought some food to wait for the plane (please buy water and dry points before boarding the plane). We charge for everything on economic flights, but it's really not good. If you want to spend money on the plane, you can pay RMB and change pesos directly. The flight is delayed to 0.44 and departs at 1:30.
Shanghai Pudong International Airport Terminal 1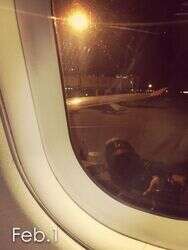 Air Asia's plane is a bit worrying. Looking back on the report of lost contact and the movie death, we were praying for the blessing of Bodhisattva during the whole take-off process, and the little plane felt obvious. But anyway, goodbye! I don't know how long it took for the plane to settle down, my heart slightly relaxed, and I tried to make myself fall asleep, but I just couldn't sleep... I came to Long Beach Island with my beautiful black eyes!
Flight z2028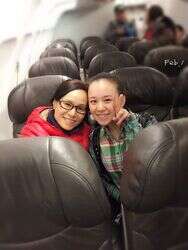 Because the last experience of this economy plane has made the worst plan, did not expect that the plane like changed or seat refurbished, in short, the feeling is still clean, and the stewardess is more beautiful than last time! ha-ha...
Flight z2028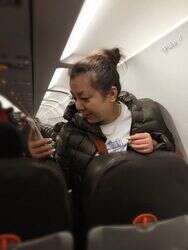 Flight z2028
PS: I have a strange habit that I like to travel and have a bowl of instant noodles at night. Isn't it unpromising?!
Flight z2028
        After a four hour flight to Kalibo airport, I got off the plane and immediately took the rental wireless router (40 / day). The connection speed was a little weak; After leaving the customs, I immediately saw little black jgntend and his red eyes. Then I knew that he had been waiting for us at the airport gate at 8:00 last night. I asked him why he was so early. He said that because the last boat from Long Beach Island came out so early, I asked why he didn't rent a hotel? He said it was too expensive. It's sad to hear that. Thank you, jgntend!          As the saying goes, someone in the DPRK is easy to handle. Under the leadership of J, he had a good journey and arrived at the hotel at 7:00. (last time, we asked him to arrive at the hotel at 9:00). He also kindly helped us check in and then left. So I really recommend you to find him as your escort. The only one that is not perfect is he   CAN'T   SPEAK   Please contact him to use English! hey
Wakawaka   The dock is decorated with savage masks everywhere. Is there a show waiting for us?
wharf
wharf
Because I didn't change the peso, my mother prepared a lot of 5 yuan RMB to tip the porter. She also generously gave me a dozen of 5 yuan and said, "let you experience the local tyrant's rush". As a result, it didn't last long. The porter on the ship charged RMB, but the porter off the ship didn't charge... This is very embarrassing. We have pesos on our body
Long Beach Island main road
Long Beach Island main road
This time we changed the hotel on the mountain. It's a little bit far away, but it's also because of this that we get more scenery along the road, so that we can have a good aftertaste of the long beach we haven't seen in a year.
Long Beach Island main road
Arriving at the hotel, I suddenly became enlightened, thanks to the high score given by the Internet. This hotel is made up of independent small high-rise buildings. Each high-rise building will have a supervisor. You can ask him for help whenever you need, and there will be on call transfer when you travel. It's a one hour bus from the hotel to the beach.
Long Beach Island route and Blue Ocean Resort
Because it's just breakfast time when we arrive at the hotel, after check-in, we immediately rush to the breakfast restaurant to replenish energy for our stomach. Although we are full of wine and food, we have recovered a lot, but we still go back to our room to make some adjustments. We have a rest until 1:00 p.m. when the alarm clock wakes up, we change our clothes and go out!
Long Beach Island route and Blue Ocean Resort
Long Beach Island route and Blue Ocean Resort
Long Beach Island route and Blue Ocean Resort
On the way back to the hotel, a lovely little black has already introduced to us that there are four swimming pools in the hotel. Let's first visit the first one, which they say is the best one - boundless swimming pool.
Long Beach Island route and Blue Ocean Resort
Long Beach Island route and Blue Ocean Resort
Long Beach Island route and Blue Ocean Resort
Long Beach Island route and Blue Ocean Resort
Long Beach Island route and Blue Ocean Resort
Long Beach Island route and Blue Ocean Resort
Private beach, although the beach here has gravel and broken coral, not as soft as white beach, but the blue sea and the blue sky are the same beauty, and it also has the most important advantage is that there are people in the wood, the feeling of private beach is the best!
Long Beach Island route and Blue Ocean Resort
Long Beach Island route and Blue Ocean Resort
Ha ha, the empress said very proud: "this is a poster that I made of you. Ha ha, what do you think?"
Long Beach Island route and Blue Ocean Resort
Long Beach Island route and Blue Ocean Resort
The drinks in d'mall are really delicious. Any brand of chocolate is recommended. Its rich and silky taste is totally incomparable with Shanghai's chocolate! As for the picture, the bag of potato chips tastes ordinary, and the yogurt tastes great!
Long Beach Island route and Blue Ocean Resort
This mango shake is the best one in long beach last time. This time, it's located in a small restaurant next to a prince hotel on the main road outside S2. It's so sweet that it instantly brings back the taste buds of a year ago
JONAH
JONAH
JONAH
Rub the net
JONAH
Dare not tattoo, we can only come here every time dry addiction, you do not have to say that painting also has a good painting, design, location can change with the mood! This time, I chose to make a whole painting behind my arm and ears that I had thought for a long time. According to my last experience, this painting can be preserved for about half a month.
White beach
White beach
Mom didn't want to keep a low profile last time, this time came a cool version! Anyway, it doesn't hurt. It needs to be big!
White beach
Compared with mango shake  , Coconut juice has the refreshing sweetness of coconut juice. After drinking the coconut shell can not be wasted, the local people will take the pulp inside and put it in a container for use.
White beach
Now let's introduce our VVIP VIP: No: 1   Mr. fat man's hobby: basking in the belly main story: still determined to challenge 15 cups. After success, he drank beer with the Korean at the next table, and then knocked it with a beer bottle as percussion music. All the way back to the hotel to go to bed, he was awakened by vomiting the next day, and successfully destroyed the toilet until no one rushed in. I don't know how much money he gave to the room cleaner.
White beach
NO2: Ms. Xiaoyun's hobby: taking photos or taking photos. Main story: when she comes to long beach, she turns from a good mother at home to a sexy mother, abandons all negative energy in Shanghai, paints small clothes, combs small braids, and wears all the suspenders she will never wear out in Shanghai. Bikini... Enjoy the stinky beauty, relaxation and leisure time that should belong to her
White beach
White beach
No4: he Xiaobei's hobbies: smelly beauty, taking photos, chatting with foreigners in poor English. Main deeds: dancing all the way, acting as a translator, contacting various things in long beach. Through this trip, English has made a qualitative leap. In addition, the whole journey should be taking photos of smelly beauty, and calling belly hungry
White beach
No5: Ms. Dajing's hobbies: shopping (no counter-offer at all) and beautifying. Main stories: 1. Challenging a handsome guy in a bar and inviting him to drink. 2. Lying on the beach in the sunshine on a sunny afternoon, she found that she had become an authentic local when she woke up
White beach
Looking at the beach, hot bikini girls are everywhere... I go back to Shanghai to lose weight!!!!!!
White beach
I just want to say that selfie is really easy to use. You are worth having( Of course, you can easily buy these props from Long Beach vendors. I bought them in Shanghai and brought them with me
White beach
White beach
White beach
White beach
It's a waste to walk on the beach in slippers! It's hard to walk! Take off your shoes quickly to feel the world's best soft white beach
White beach
Waiting for the best sailing time to go out to sea, the sunset here is really beautiful!
White beach
White beach
Little mermaid mm, lovely dead!
White beach
White beach
White beach
White beach
White beach
        Sunset sailboat:   Five of us charter a boat, 300p per capita. If we don't charter a boat, I've gone from another little black "Hoo" to 200P for one person. We'll pay the price by ourselves!         Because last time I didn't care about the sunset sailboat, I didn't think it was anything. This time I learned how sorry I was last time. This comfortable feeling can't be expressed in words. I really want time to stop, or just like the one filmed by director Ang Lee, I'll be wandering for a few days          Friendly reminder: to make a sunset sailboat, you should take some dry clothes to replace, or you will have dinner where you are wet!
At this time, I have to admire Lao Zhang's balance ability. The one standing there is called "safe". Along the way, Xiao Bei failed many times and was called "dangerous" by Xiao Hei!   dangerous! Sit   down! Sit   down!
White beach
White beach
White beach
I can't find another reason except that it's too heavy. Why are you all sitting on both sides of the boat, but you're soaked by the sea, and we're safe... Schadenfreude in wireless laughter ~ ha ha!!!!
White beach
At this time, I really hate my photography technology. It's not a home, but I can't keep such a beautiful lens. But when I see this picture again, the blue sea illuminated by the sunset is still fresh in my memory! You can experience it yourself!
White beach
Please pay attention to the color of the sky in the photo below. It is natural and free of preservatives and PS.
White beach
White beach
White beach
White beach
White beach
White beach
White beach
White beach
White beach
It's a very special restaurant in d'mall.
White beach
I love Star dad most. I can't avoid the stereotype when I go to long beach. I have a cup. It's only in my early 20s, so cost-effective! At night, the sea breeze blows a lot of coolness on the beach. You must wear a long sleeve cardigan for big housework, and then have a hot latte, warm!
White beach
        The order of the photos is not arranged according to the itinerary, but the delicious food is also convenient for you to check!         I recommend this one. It's located at S2 beach. The purple pattern is very eye-catching.         The last meal we left long beach a year ago was also enjoyed here. The taste of his family's food was very in line with our Shanghai People's taste. Coupled with a good view, it made a perfect food ending for our last trip to long beach, and also left a deep impact. I can't wait to come here as soon as I arrived at white beach!          PS: his family has excellent Chinese menu, and the waiters are very lovely.
FOLDER
FOLDER
FOLDER
FOLDER
FOLDER
This Coconut Chicken Soup is very good. I recommend you to order this when you come to his home!
FOLDER
FOLDER
FOLDER
This shellfish is delicious with cheese!
FOLDER
This one is recommended by everyone in travel notes. It tastes Spanish and delicious, but it's expensive in long beach in terms of price. It's more expensive for five of us to eat nearly 1000 yuan than we go to the seafood market later.
OLE
OLE
Spanish specialty wine, fruit wine
OLE
We recommend three kinds of seafood rice, but this is one of them. It tastes good, and there is a special service. The beauty waiter will help you mix it well and divide it. It's very elegant!
OLE
OLE
It's also recommended by many netizens. It tastes unique and spicy
OLE
OLE
Mom said the squid here is very delicious, which is different from that in long beach. Xiaobei is not as picky as her mother's tongue, so she thinks it's OK. We can also try  
OLE
It's not delicious!!!! Don't order! Negative textbook
OLE
The last time I went to Portugal, I had a delicious egg dish. I miss it for a long time. I saw a similar menu. It's not that taste, but it's really delicious. I recommend it to you who love egg cuisine! I ordered shrimps and eggs
OLE
This is a good recommendation. With the taste of tender shrimp and crispy garlic, PS Xiaobei never eats garlic. This is the first time. But the quantity is still quite small. It's not fun to go on one set. We ordered two sets.
OLE
        The 5-day and 3-Night semi self-service in long beach is really not enjoyable. It's half past in the blink of an eye. Today, as the second day of the tour, it's the third day of the trip. It's the most comfortable day for people, Let's analyze the subtle Psychology: yesterday's play can only be regarded as half a day (rest in the morning). After staying up late the day before yesterday, the plane people are in a state of fatigue but excitement, and they need time to adapt when they first arrive; The advantages of today are: first, it's a complete day; Second, we can play a whole game tomorrow; Third, the day after tomorrow to leave, psychological feeling early, especially comfortable; And for tomorrow, we know that thinking of leaving the day after tomorrow, the whole person feels bad... Ha ha! Xiaobei was really boring, but that was my psychological reality at that time.
Day   three   good morning! It's a fine day again. Thank you for your reward
Long Beach Island route and Blue Ocean Resort
Long Beach Island route and Blue Ocean Resort
After narcissism, I was invited to take a group photo by the little black people in our building, and I felt very happy
Long Beach Island route and Blue Ocean Resort
Mrs. he, who is afraid of the cold, is satisfied because she chose a sunny place for breakfast, and because of this place, the rest of our fat people are killed by the sun after a meal, which is called sweating.
Long Beach Island route and Blue Ocean Resort
diving:   I found that my second visit to long beach was mostly to make up for the first regret, such as diving. I still remember that many years ago in Sanya, I retreated, and I felt sorry to see the happy faces of my friends coming back. So this time, in Long Beach, which is known as a diving resort all over the world, I must overcome this psychological barrier. Of course, my mother has a similar situation with me, but she is braver than me. At least in Thailand, she tried, but because she was too afraid that she would not succeed in diving into the water, this time she reorganized her mind and tried again. I hope her performance is the same as that of the last time   DO   IT。    This shop is in Long Beach, I have ordered on a treasure, 220rmb, Chinese coach, with certificate and seabed Photo CD. It's pretty good. Let's just say that coco is very nice. I temporarily added one person, but I couldn't pay because I couldn't get on the Internet. However, coco helped me arrange another person's diving, and the money didn't urge me to pay. Later, I called her a few days after I returned to Shanghai. I was very moved by the trust of strangers, You can also find him to arrange other activities in Long Beach, including spa, because I have a place to accompany J, so I didn't find her to arrange them. However, from the little girl I met during this trip, I learned that his itinerary depends on coco, and I'm very satisfied with it. You can send me a private letter if you need.     Friendly tips: you are not allowed to dive for 24 hours before and after flying. (I asked the coach briefly about the reason. He told me that because flying will make us have nitrogen in our body. When the body with nitrogen reaches a certain depth, what will cause physical discomfort due to pressure? If it is serious, it will cause death, So for the comrades who are on a 5-day and 3-Night trip, if you want to dive, you can only choose the third day.   In addition, if you like to take photos, you can rent a waterproof camera on Taobao. I see a group of young couples bring it, which is super easy to use. The following underwater photos are provided by the lovely couple.
Diving is divided into two periods, one is 9:00 a.m. and the other is 13:00 p.m. To dive, first of all, you need a simple study of diving related matters. The Chinese explanation is very thoughtful. He mentioned all kinds of underwater situations. With a certain foresight, it is a great reassurance for us to try for the first time.
Shark Diving
Learning is over! Put on your diving suit and get ready to go! Diving suit because it is public, wet stick on the body is very sad, but all this water is good! Here is a little secret: due to the tense relationship, I always wanted to go to the toilet during the whole preparation process before diving, so I went to the toilet twice before changing clothes. After changing clothes, I saw that I was about to go into the water, and I wanted to go to the toilet nervously. I was so hopeless. I was so embarrassed. Ha ha
Shark Diving
After the practical practice of theoretical learning in shallow water, we set out by boat to experience the real diving... Although my mother laughed brilliantly, she was scared to death at that time. During the practice, Ms. Xiao Yun and I shared a coach. She was a coach by herself, but it seemed that only one coach could not deal with him, As soon as the water overflows, my mother will be nervous. Fortunately, the coach is very patient and keeps cheering my mother up. Thank you
Shark Diving
This is a strange boat, because of the same psychological state (fear) and acquaintance, we encourage each other, together to challenge themselves, challenge diving.
Shark Diving
Shark Diving
Our Mickey Mouse coach first took me into the water and let me kneel there. Then he asked me if I was OK and told me to pick up Ms. He (yes, he asked me, I don't know how he spoke with a mouth plug, and I heard very clearly). Without a coach, I was a fool and didn't dare to move around. I couldn't help thinking what to do if a shark appeared? But when you see the camera, it's still a second to restore narcissism, yeah!
Shark Diving
I don't know how long after that, I was tied with a counterweight belt on my waist, but people would still float up. For several times, my center of gravity was unstable and floated up. All of them were pulled down by the coach next door and knelt down. Finally, when my teacher Mi came back! Why do you call him coach Mi? Because he's special, he'll call you lady because he doesn't know your name   gaga,   He is very handsome. It is said that he is a Filipino American. His swimming cap has the ears of Mickey Mouse. You can recognize him in a second at the bottom of the sea
Shark Diving
In addition to a team of two, our diving teacher also followed us to lead the team. This underwater circle making performance is very powerful! When performing, I need to take the mouth plug away. I feel scared when I see this. You know, in the water, this is the lifeblood.
Shark Diving
I will give you bread for you to feed the fish. At the beginning, I enjoyed it very much. In a twinkling of an eye, I saw a bigger fish. I wanted to swim with this bread and let it go. I was really timid
Shark Diving
Shark Diving
Shark Diving
Shark Diving
         The water temperature at the bottom of the sea is quite different. In the process of diving, I found that you would feel very comfortable with the current in the diving base camp. But when you swim to a place a little farther away, you will feel gray and cold. I shiver when it's cold. It's no exaggeration. I really tremble where I am. After such a circle, you can obviously feel the warmth of the original waters( In fact, the tour here is not that the coach has been carrying the belt on our back. We are like two children who have no behavioral ability. Where can we keep balance and watch the Western mirror.) I don't know how long ago, I felt that my mouth was almost unable to bite, the mouth was blocked, and people were dying of cold. Our coach Mitch brought us to the surface unconsciously. Only when we got on board did we find that we were the last batch. Although there is warm sunshine on the splint, it's still too cold. My mother asked me to take off my diving suit quickly, which would be much better (I'm so shy to take off my clothes in front of a group of people), so our diving experience came to an end.          Feeling after diving: when we try diving for the first time, we often forget how to breathe because we are nervous. In fact, we should relax our mind, take a deep breath and exhale again. We must exhale all the gas in our body, so that you will not feel short of breath like a heart attack.
This is our Chinese coach. Just when I was surprised that his Chinese was so fluent, he asked me, do you think I'm a local, I'm a Taiwanese! ok He told me that he came to Long Beach three years ago and fell in love with it, so soon after he returned home, he decided to live here alone... How many tourists would have such an idea, but how many people can really do it! I was deeply impressed by his courage.
Shark Diving
This is coach Mitch I mentioned repeatedly before. Isn't he very handsome! And the figure is so good! He has the thin waist that women admire. He went ashore and complained to me, "you know! Your mother is holding you in the water with one hand and holding my ass with the other! " Ha ha ha ha ha... Scared me to death! Ms. Xiaoyun, you are too direct! His exaggerated expression and accented Chinese: envelop. It's still around my ears
Shark Diving
Our diving certificate( I want to expose my mother, so she went into the water and took a few photos and escaped. Her certificate doesn't count
Shark Diving
The diving in the morning made us hungry. After several tangles, we finally sat down in a hotel next to S1 beach. The second floor had a great view. Although there was no Chinese menu, we all relied on the dictionary (we recommend an app called "blue cheese" for English blind people to look at the menu). The service was also average, but the taste was ok, and the specific name of the store was forgotten. (15% service charge is added, but even so, the price is not expensive)
White beach
White beach
White beach
What kind of avocado juice did you find in the dictionary? I ordered a cup of fresh avocado. It was unexpectedly delicious   Shake, for a change, I feel great.
White beach
White beach
White beach
The staple food I ordered, more than 300 pesos, is expensive inside, but the taste is really good.
White beach
White beach
White beach
White beach
White beach
When I passed by, I was very happy to see a foreign girl piling up. When I looked up, I found that I was still a little embarrassed. I was completely relieved by her grin. After laughing back, I left, sighing in my heart that I was absolutely high imitation, ha ha. The second pass has been fully formed. Now let's welcome the most popular work of this sand sculpture exhibition - * @ #%
White beach
White beach
Notre Dame reef
White beach
White beach
White beach
White beach
Where is the dark belly? Passers-by are drunk
White beach
In the case of wireless, Lao Zhang becomes a "bow head clan" in one second.
White beach
After school, the children piled on sand sculptures for tourists to take photos and earn pocket money. They had excellent craftsmanship
White beach
This is the doll class.
White beach
Go fishing
Go fishing
Go fishing
Go fishing
Go fishing
Go fishing
Go fishing
Go fishing
Go fishing
Go fishing
Go fishing
Go fishing
Go fishing
Go fishing
Beach side massage: the fatigue of the day is handed over to the characteristic Philippines massage. The thick coconut flavor oil slowly enters the nose with the slight sea breeze, and instantly relaxes the whole person, plus the idiomatic and skillful techniques to bring you slowly into the dreamland of sleep. The back massage technician will untie your bikini, but don't worry, it's normal here. No one will visit you. After the massage, the technician will tie it up for you.)
White beach
        The first seafood shop ended in disappointment. The second time, I continued to come here to fight for RP. the price was much higher than that of last year. According to the strategy, people didn't pay attention to you at all. I bought some seafood. I went through three stages: choosing, comparing, bargaining, comparing, buying and then comparing. The process was complicated, It's not the key that people are exhausted, and the taste is not good, because no matter how fresh and excellent the food is, without a good cook, it's a waste( Different regions have different tastes, at least Shanghai people will feel the same as me. The huge fresh grouper was totally tasteless and wasted in the end. I won't come here any more. It's better to find a store in long beach to save energy and taste delicious.         Of course, listen to me, you will not give up. If you have to come here, the oysters here are very delicious. The others are really ordinary. Anyway, you should choose the one with heavy taste. Otherwise, it will be full of wood flavor.         Well, complain well. Of course, this meal is not good for nothing. At least we met two lovely Turkish girls who came here to study. They were sitting next to us. They knew a little Chinese and were hospitable foreigners. We put down our mobile phones and enjoyed the sharing time.        Although life is full of "no time later", but in a short period of time, that beautiful memory can last forever. I have to sigh that people at both ends of the earth meet and eat together across the ocean in another country. This is the beauty of fate.
Talibaba seafood market
Talibaba seafood market
Talibaba seafood market
Talibaba seafood market
Talibaba seafood market
Talibaba seafood market
Oysters, recommended! Xiaobei, who has always hated the fishy taste of Shanghai oysters, has tried many times and ended up spitting them out, but he can completely accept the oysters here. You're worth it. It's not fun to buy more for one person or two.
Talibaba seafood market
Talibaba seafood market
Talibaba seafood market
The biggest waste of this meal is this grouper. How dare you taste it?
Talibaba seafood market
       < Cocomangas > is very popular with the famous 15 cups. According to Xiaobei's investigation, there are two branches. One is located on S1 beach. It's not big, but it's nice to drink wine with the sea breeze. It's wonderful to meet a few hospitable travel companions and chat with them; There is a home from the beach, through the alley next to the main road, you will see the hot dance floor full of beautiful men and women, lively. No matter which one you choose, since you have come to cocomangas, you will follow the tradition to challenge its 15 cups. These 15 cups are 15 different kinds of spirits, arranged in order. As long as you can drink them alone and stand for 10 seconds, Congratulations, you will get a meaningful T-shirt printed with your national flag, and engrave the name and country in their store forever.         Xiaobei did not forget to come to his home twice, but he experienced the painful experience of meeting a hospitable Canadian friend last time. He drank eight glasses and then vomited to the end of the world. This time, he learned a lot and ordered a mango beside him   Shake with chips, watching fat man and Lao Zhang challenge. Ms. Xiao Yun, who claimed that she had never been drunk before, could only order a cup of hot water beside her because she was not acclimatized. Sitting still, I think of my appointment with lovely Chunchun and Davis. It took me a long time to find out that we were in two stores. As a result, Davis took the lead in the challenge and won the T-shirt. The fat man followed him, and then he yelled that he was not satisfied. He came back with a dozen beers. Then he would drink to the Korean next door, shake hands with the Japanese on the other side, and finally play percussion music with the wine bottle! He's not drunk! Mom was so excited after drinking that she took a small glass of wine to the dance floor and invited a foreign handsome guy to drink. Then she sat in the toilet and couldn't get up. Finally, Chunchun and I carried her back to her seat. But our lovely old Zhang has fallen in the corner since he changed his place and never got up again. In my impression, he drank eight glasses at most. At last, he seemed to be woken up by his mother's bottle of beer. After waking up, he went to the bathroom and disappeared. At first, we were still worried about his safety. Later, the fat man came and said that he must have escaped to the hotel and had a big sleep, When we got back to the hotel, the people who knocked on the whole building didn't wake him up, but we had to call the administrator of our building in the middle of the night to open the door for us. I saw Lao Zhang snoring deafening. I don't think I could wake him up after the earthquake and tsunami.         Finally, after drinking all the wine, Chunchun took Davis, Ms. Xiaoyun and I took my mother and fat man back to the hotel separately( I'm not going to tell you that at the end of the day, Ms. Xiaoyun said she's going to slow down and start the war          PS: the bars here are really cheap!
Bar on the beach   one
Cocomangas Shooter Bar
Cocomangas Shooter Bar
The first is like bloody mary, and the last is tequila.
Cocomangas Shooter Bar
Every mango in Long Beach   Shakes are excellent, with just fried chips, perfect.
Cocomangas Shooter Bar
Cocomangas Shooter Bar
Bar on main road   2. This picture is evidence of crime! Someone bumped into the wine gall and invited foreigners to drink with just a few words( It's said that a handsome guy invited for the first time was rejected. The second time, people drank after smelling the contents of the wine glass for a long time. This principle tells us that the heart of defending people is indispensable. Even if it's beauty, it's suitable for both men and women.)
Cocomangas Shooter Bar
Davis's booty (in fact, this t is only for 15 cups of guests, and the real drink is another vest similar to a basketball suit. Unfortunately, we got the wood of the Chinese flag, and finally we got another one from other countries. I was really drunk.)
Cocomangas Shooter Bar
He meiniu Chunchun
Cocomangas Shooter Bar
White beach at night
Cocomangas Shooter Bar
Sand sculpture is just like baby's works.
Cocomangas Shooter Bar
        The fourth day, with a little melancholy, dressed up a new, went to the Crystal Island to take photos. Thank God for another good day!
Fairways and Bluewater Resort(球道和蓝水度假村)
Fairways and Bluewater Resort(球道和蓝水度假村)
Fairways and Bluewater Resort(球道和蓝水度假村)
Fairways and Bluewater Resort(球道和蓝水度假村)
White beach
White beach
White beach
         One of the popular games in Long Beach: Jumping Island + Crystal Island. Because I went to Tiao island last year (it's worth trying), this year, I avoided the flow of people and asked J to help us 5 people arrange a one-day trip to Crystal Island.          We set out early in the morning. After about half an hour's boat ride, five of us came to the Crystal Island, which we had been longing for for for a long time, with the sea breeze blowing and humming. When we first landed on Crystal Island, it gave us the feeling of entering the primitive forest tribe. The small island was decorated with Indian tribal towers, small thatched pavilions, statues, etc., which you can only see in the movie bridge section... J took us to the small thatched pavilions at the highest level to settle down, and he went to prepare lunch for us. In the small Maoting, the view is broad and the sea breeze is gentle, which can make the people in the city get a piece of peace in an instant( With the exception of Lao Zhang, he continued to study his WiFi rest adjustment. We started to take photos while visiting. After a while, a gust of delicious smell made us instantly come back to our senses when we fell into the infinite narcissism. It turned out that our excellent J had cooked lunch and was coming towards us with two big dishes.         Today's lunch was specially made for us by J. after a general understanding of our taste, he went to the market early in the morning to help us purchase food materials, and then did it again. So far, he has been busy,   The taste is really not bad. The original roast meat, roast prawns and fresh fruits are very enjoyable. During the meal, I exchanged experience with J. I learned that the price of shrimp and fish bought by local people is much lower than that of tourists. I can almost compare them with a fraction of the price. Sorry, last night's seafood dinner was ruined!         At the beginning of the meal, the atmosphere was very pleasant. However, the sea breeze became more and more fierce, almost blowing up the dishes, and it was too late to pick up the quilts and paper towels. Finally, we all fled to the outside and squatted there to eat. We were extremely embarrassed. This principle tells us that although we can see high and see far away, but the wind is also strong. It's better to choose the first place with a little shelter to eat. At this time, I met a local dog who kindly gave him something to eat, only to find that he didn't eat anything except barbecue. He was picky enough to show that he didn't lack food.         After dinner, J took us a deep tour of the next Crystal Island. At the end of the tour, I talked about my feeling after my visit to Crystal Island.         It's really beautiful here. It's different, but the beauty you see at first sight is all. It's suitable for lovers to split their sentiment. Girls can take photos for 2 hours. Entertainment is poor, the wind is really strong, a little cold.
Crystal Island
Crystal Island
Love this, or this is the memory of Crystal Island in my heart.
Crystal Island
Crystal Island
I'm new here. I enjoy it here.
Crystal Island
Crystal Island
Crystal Island
Crystal Island
Crystal Island
Crystal Island
Crystal Island
Crystal Island
Crystal Island
Crystal Island
Crystal Island
Crystal Island
This photo, you absolutely need to give my mother a praise. It's called a hot on the copper ox that has been exposed for a long time. I tried to give up many times!
Crystal Island
Crystal Island
Crystal Island
Crystal Island
Crystal Island
Crystal Island
Hello, brother black! Your teeth are so white!
Crystal Island
Crystal Island
Crystal Island
Crystal Island
Crystal Island
Let's have dinner! Long live J!
Crystal Island
Crystal Island
Although the fish looks a little scary, it tastes really good.
Crystal Island
The original ecological barbecue, a mouthful of juice to go down, very enjoyable.
Crystal Island
Crystal Island
Crystal Island
This picture is called trust. If my mother let go, I will go to the sea mother's arms and leave, no, it should be a hug with the reef first.
Crystal Island
Crystal stone?
Crystal Island
Crystal Island
Crystal Island
museum.
Crystal Island
Crystal Island
Crystal Island
Crystal Island
Crystal Island
Crystal Island
I didn't see it...
Crystal Island
Crystal Island
Crystal Island
Crystal Island
        Crystal Island is back in the afternoon. What's your plan? My answer is no arrangement!         Walk on the beach, sit down in a shop with a recliner, order some drinks, bask in the sun or get dark.                I met a foreign gentleman in Kan, where I ordered drinks. He seemed to be a familiar customer here, about 50 years old. He started a conversation with a smile: he is a professor from Hawaii, which I have been longing for for for a long time. Many years ago, he came to long beach and fell in love with it. He bought a suite here. He came here on holidays. Now he retires and lives here. I'm curious that Hawaii is also an island. What's the difference between Hawaii and here? That gentleman is actually affordable. He directly replied that the prices here are much cheaper than those in Hawaii. ha-ha. I always want to make enough money in China and come here to spend it. Who knows that people have already made enough euro to settle here! Suddenly sigh: live once in a lifetime, don't copy for others, or other people's understanding of life, live your own life, live the life you really want. Free and easy. At ease. relaxed. Happy.
I won't tell you that even if you put on a piece of clothes, when Miss Zhang gets up, she has turned into a complete Xiaofei, and a large area of her neck is sunburned, red and itchy. This truth tells us that you don't care black and white in time, but also apply sunscreen to avoid sunburn.
White beach
White beach
I can't sleep in such a big sunshine. There are no birds~~
White beach
White beach
White beach
White beach
Come to long beach is bikini, no matter your age and figure!
White beach
White beach
White beach
White beach
White beach
White beach
White beach
Mandala Spa
Mandala Spa
Mandala Spa
Mandala Spa
Mandala Spa
Mandala Spa
Find a bat!
Mandala Spa
Take a picture with my dear technician.
Mandala Spa
Mandala Spa
Mandala Spa
Smoke residue
Smoke residue
Smoke residue
Smoke residue