Here's what you need to know when it comes to renting a car and driving through France.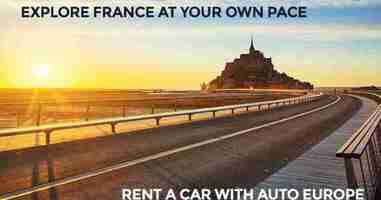 Please note that restrictions apply to driving your personal vehicle in Paris. For environmental reasons, a special vignette is required. For vehicles not registered in France, the service for ordering the Crit'Air Vignette opened on Wednesday the 1st of February 2017. However, you can click here (External link) to utilize the classification's simulator for allocating a Crit'Air Vignette to a vehicle type.
Driving in France
While France has an extensive rail network, a car is probably the best way to explore the country in total freedom. From motorways to departmental roads and country lanes, France has an extensive road network, and driving is a good option if you plan to explore the countryside. The most detailed maps are produced by IGN (External link) (Web site in French only), and show even the smallest paths. Others, such as Michelin maps (External link) (Web site in English), also give an excellent overview of the road network. As a general rule, tolls are levied on motorways. Seat belts must be worn in both the front and back seats of all automobiles. Children under 10 may not ride in the front seat. If you are on a motorcycle, scooter or moped, you are required to wear a helmet. All cars must also carry a safety jacket or warning triangle at all times.
If you are staying in France for less than 90 days, you can drive with your valid US driver's license. It's also generally recommended to get an International Driving Permit, which provides a translation of your license. These are available from the American Automobile Association. If you are staying in France for longer than 90 days, you can drive with your US license for one year. You can find more information about the requirements through the French Embassy (External link) . A valid driver's license (permis de conduire) and passport are required to operate a motor vehicle. The minimum age for drivers is 18. Proof of insurance is necessary. Carry your identification, license, insurance certificate and vehicle registration (carte grise) with you when you drive.
Renting a Car in France
Reserving your rental car before you leave can mean substantial savings—most international car-rental agencies discount standard rates if you reserve ahead for a minimum number of days and pay in advance. For longer trips, consider leasing, which can offer big savings. Gas (essence) and highway tolls are about twice as expensive as in the United States and Canada. Note: To rent a car in France you must be at least 21 years old or 25 years old (minimum age varies by rental agency), and have a credit card in your name. Some agencies may require you to have had your driver's license for at least one year. Check specific rules with individual rental companies before booking.
To hire a car, contact one of the various car rental companies (Avis, Europcar, Autoescape, Sixt/ Eurorent, TT Car Transit). The big names have offices all over the country, as well as in some airports and railway stations. Don't forget to bring your driving licence and your international insurance papers!
Auto Europe (External link) Auto Europe has been helping travelers find the best car rental, chauffeur & airport transfer service rates around the world for over 60 years. Through strategic partnerships with the most reputable suppliers in the industry, we are able to offer you pickup & drop off locations in 35 convenient cities throughout France including; Paris, Nice, Avignon, Bordeaux, Lyon & Marseille. Visit our website now to easily & quickly compare rates and suppliers in one place.
(External link) * (External link) GotRental Cars (External link) Based in Orlando, Florida, is part of one of the largest internet players in the travel industry in Europe: BSP Group. With its headquarters located in France, BSP Group excels at providing travel services such as cruises, hotels and car rentals with at the best price and always with the best service. With 15 years' experience bsp-auto and allow you to access both the most competitive rates and the most convenient terms and conditions worldwide for your car reservations. GotRental Cars has over 8,000 locations in 85 countries, working with all the major internationall suppliers like Alamo, Avis, Budget, Europcar, Hertz and Sixt, as well as many local suppliers to provide you with the best pricing for your market and easy access to rentals even at the last minute.
The Best Road Trip Cars for Exploring Solo, Sightseeing with Family, and More
We're still working out where to safely travel in the immediate future, but what's certain is that after months of staying close to home, we couldn't be more ready to make a move—which means we're officially on the hunt for the best road trip cars. With gas prices holding steady, there's no better time to load up your favorite playlists and hit the road, company optional. We've gone ahead and done the research for you, assembling a list of some of the best road trip cars to pick up at your local rental agencies to help ensure a seamless and safe trip, whether you're traveling with your kids, going solo, or looking for an off-road adventure.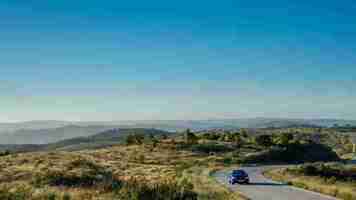 For packing in the whole family
Chrysler Pacifica
It's only fitting that the brand that first put minivans on American roads is behind the award-winning Chrysler Pacifica (named Top Safety Pick by the Insurance Institute for Highway Safety, and Family Car of the Year by The sleek styling of the eight-seater will firmly put to rest any reservations about maintaining cool cred, while the spacious interior's in-floor access bins and stow-and-go second- and third-row seats allow for a variety of configurations, no matter your family's size. Opt for a model with all-wheel drive that automatically engages if you hit adverse weather.
Audi A8
The glossy, streamlined fourth-generation A8 is a stunner, from the sporty new grille to the interior's ambient lighting. Once in motion, check out the drive select system; the comfort setting, which softens the steering and acceleration, will let you smoothly take precious cargo down rough roads. Warning: your kids will compete for the rear seats, thanks to the excess legroom, panoramic sunroof, and futuristic, neatly stowed console that controls all the rear amenities, like heated and massaging seats. Parking sensors and lane departure warning come standard.
Chevy Suburban
Don't let the outsize proportions scare you off. The newly revamped Chevy Suburban ranks high when it comes to second-row legroom and cargo space, and now has an expanded third row that can comfortably accommodate long-legged teens. Standard safety features include automatic emergency braking, forward collision alert, and multiple cameras (up to nine) for 360-degree exterior views. For added security, there's also hidden storage so that you can secure your valuables anytime you leave the vehicle. Opt for a model with dual rear screens to keep the kids endlessly entertained.
The Mazda6 has a quiet cabin that can block out road noise on long drives. Courtesy Mazda 6
For trekking 2,500 miles across the country
Toyota Camry
The Toyota Camry has consistently ranked as one of the most reliable midsize vehicles for the past three decades, making it one of the best picks for any trip. It offers incredible fuel economy, getting 29 miles per gallon in the city, and 41 miles per gallon on the highway (which also means fewer stops!) and has a notably quiet cabin where you can blast tunes and keep up with directions on the standard Apple CarPlay and Android Auto. Pedestrian detection, lane departure, brake assist, and lane tracing assist from Toyota's Star Safety System also keep the Camry centered in its lane.
Genesis G70
The refined Genesis G70 has been named a Top Safety Pick by the Insurance Institute for Highway Safety, one of many accolades for this polished, comfortable sedan. It's a pleasure to sit in the top-notch driver's seat, with its well-padded diamond quilted Nappa leather. The cockpit feel is enhanced by aluminum accents, a short, stylish gear box, and the G70's agile and responsive handling, which makes short work of the miles ahead. Added bonus: the trunk can fit multiple carry-ons or larger suitcases, and the rear seat folds for extra cargo space.
Mazda6
The Mazda6 is a good-looking sport sedan with a stylish interior designed for maximum comfort, a necessity when you're spending days on the road. The Mazda6 gives you a peppy, smooth drive and a quiet cabin that blocks out exterior noise. There are convenient wheel-mounted controls, easy-access sound controls, and a solid navigation system that's also a breeze to program. Standard features include folding rear seats, blind spot monitoring, automated emergency braking, and low-speed forward-collision warning.
For exploring solo, safely
Toyota RAV4
When you're on your own, reliability takes on a whole new level of importance. That's where the RAV4 comes in: after more than 25 years on the road, the model remains a winner for its manageable size, dependable performance, and commendable fuel economy, getting 27 miles per gallon in the city, and 35 miles per gallon on the open road. You'll appreciate the car's many safety touches, which include interior lights that illuminate as you approach and driver assistance features such as an integrated backup camera, folding and fully reclining rear seats, lane-tracing assist, and Bluetooth connectivity.
Ford Mustang
America's love affair with the Mustang began over 50 years ago and it's still going strong. The allure is obvious, from those legendary lines to the sound of the high-powered engine—but what lies at the heart of the Mustang's enduring popularity is that once you slide into those bucket seats, it's an unbeatably fun, and fast, ride. Standard models come with a rearview camera, six-speed manual transmission, and a complimentary dose of nostalgia.
Honda Accord
Ten generations in, the Accord has solidified its spot as one of the most durable and nimble vehicles on the road, a winning combination for a swift, problem-free drive. The distinctive sedan's spacious interior provides ample legroom and comfort for even the tallest of drivers and the stellar fuel economy (30 miles per gallon in the city, and 38 miles per gallon on the highway) make it a no-brainer for any trip. Driver assist technology, including traffic sign recognition and an automatic braking system that kicks in to help prevent collisions, come standard.
The 2 Best Drives to do in a Rental Car From Waikiki
You've had your fill of lounging beachside at that swanky Waikiki resort and now you're looking for a little adventure.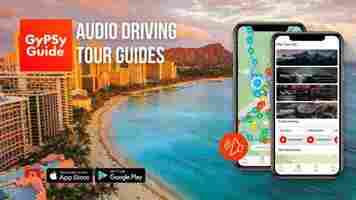 That means it's time for an Oahu road trip – rent a car and go!
Those who explore outside of Waikiki and Honolulu will be rewarded with mesmerizing scenery, quaint Hawaiian villages and a rare chance to explore a dormant volcano.
So if you want to experience real Hawaii while on vacation, here are 2 drives that will give you an authentic experience on Oahu:
North Shore and Windward Oahu
It can be a little shocking to first time visitors to see how heavily developed Waikiki and Honolulu are.
More than a million people live in this corner of Hawaiian paradise. But just 30 minutes of driving will get you past the 8 lane freeways and into pineapple fields and then onto the blend of hippy and surfer culture that is the North Shore.
While getting there, you might want to drop by the Dole Plantation, a kind of fruit theme park with lots of fun things like a pineapple maze to entertain any kids that you are towing around. Grab a 'Dole Whip' soft-serve ice cream before you head off again.
Or save yourself for Matsumoto's Shave Ice in the North Shore's largest town Haleiwa. While enjoying your shave ice, you might want to look through the outdoor painted surfboard gallery!
Cruising along the north shore offers enormous variety. Some of the world's most famous surfing beaches line up along the route: Waimea Bay, Sunset Beach and the iconic Banzai Pipeline. These surf breaks need large swells to really perform so fingers crossed you pick a day when the waves are pumping.
But it's not just about surfing, one of Oahu's best archeological sites, the Puu o Mahuka Heiau, a type of spiritual temple, is just a 5 minute detour off the beach road and offers fantastic views up the coastline.
And for a little nature, a stop to Turtle Beach is almost guaranteed to allow you a look at some sleepy sea honus up close and personal.
After leaving the North Shore, you might be starting to feel a little hungry again. Roadside fruit stalls provide a chance for delicious tropical favorites like pineapple, coconuts and mangoes but you should also be adventurous and try some of the more unusual fruits too.
But don't fill up too much, because just around the corner are a number of Shrimp trucks. There are several to choose from but Giovanni's Shrimp Truck is always popular. A plate of hot freshly prepared shrimp in butter is just right.
Continuing further we enter the windward coast. Follow the coastline to see sea arches, secluded bays and the incredible cliffs of the lush Ko'olau Mountains. This section of the drive is naturally beautiful. Chinamans Hat makes for a great photo just off the coast.
As we turn inland we can allow ourselves to relax into the serenity of the Byodo-In, a reproduction of a Japanese Temple with beautiful gardens and koi swimming in the ponds. Ahhhhh.
Cross the mountains for a return to Waikiki but along the way to absorb the views from Nu'uanu Pali Lookout. But hold onto your hat as the wind almost always roars up the mountain cliffs.
Finish by returning to Waikiki.
It's recommended to allow a full day for this drive.
Don't be afraid giving up a whole day of beach time; bring your swimsuit as there a several places to take a swim and a little sun tanning break.