How should you travel around Costa Rica? It depends on your priorities – budget? time savings? convenience? safety?

cost comparison | uber | 4WD? | air | boat
The best way for many visitors to get around in Costa Rica is with a rental car. Typically tourists don't leave the pavement and driving yourself is flexible, easy and often the cheapest option. You can rent a car with the required insurance for about $35 a day and 4WD is actually rarely needed (almost doubles the price).
Transfers, Uber, Didi, Rural Taxis and other private driver options are the second most popular transportation option but lack some of the flexibility and freedom that comes with having your own wheels.
They all charge a bit less than $1 per km and carry from 4-6 passengers. A short trip like San Jose airport (SJO) to Jaco would be between $70 and $100. A longer ride to the Caribbean or Osa Peninisula from Liberia airport (LIR) would be closer to $300.
Dedicated guide/drivers (stay with you for the whole trip) generally charge between $200 and $400 per day plus expenses (lodging, food – another $50-$100 depending on where you stay/go).
Public buses are the transportation of choice for budget conscious backpackers on extended trips but typically eat up too much vacation time for travelers with only a week or two to explore. Somewhat surprisingly the bus can also be more expensive in some cases. Here's a direct comparison of six transportation options on a popular route where the results are unexpected.
Depending on destinations, budget, group size and length of vacation travelers also often take advantage of private transfers, tourist mini-buses, public transportation, small planes, boats, a ferry or taxis.
cost comparison | uber | 4WD? | air | boat
Choose Destinations First!
A good answer to the question "what's the best transportation?" requires knowing where you're going.
Trying to figure out whether you need to rent a four wheel drive or should choose a private driver, whether to budget for domestic airfare or if you can save time or money by using shared transportation is senseless until you know where you want to go within Costa Rica and what you want to do here.
Find your hiking, biking, zipping, snorkeling, rafting and bird watching must see destinations first. Then look for the easiest, fastest, cheapest and most fun way to get there.
A Transportation Conversation Costa Rica Guide: "Hi, Bienvenidos, how can I help?"
Traveler: "I had a question about turtles. We're driving up to Tortuguero…"
Costa Rica Guide: "Sorry, to interrupt but there are no roads there."
Traveler: "But I already rented a car"
Costa Rica Guide: "well it's expensive to pay for an unused rental and secure parking at the dock or airport while you fly or boat in for a couple of days but you can do it…"
Traveler: "Well we were also thinking about heading to Drake Bay to visit Corcovado. I see a road there on map"
Costa Rica Guide: "Sorry, but if you have a good map it should also show the river fords where there are no bridges. This time of year they're impassable."
Traveler: "But I already rented a car"
Costa Rica Guide: "well it's expensive to pay for an unused rental…
After you have an idea of which locations you want to visit you can start trying to fit it into an itinerary and figuring out how to get around.
cost comparison | uber | 4WD? | air | boat
Decide Which You Have More of – Time or Money
If you're a solo traveler or couple with five weeks and a sense of adventure then public buses are great and very inexpensive. They can also be time consuming and quite inconvenient. If you're only visiting for a week you'll need a more efficient way of moving between adventures.
Costa Rica is a tiny little country but don't underestimate how long it takes to travel around it. Traveling a mere 100 miles between Corcovado National Park on the Osa and Gandoca Manzanillo on the southern Caribbean requires fifteen hours by road, three or four hours (with stopover) by small plane, or $3,500 for forty minutes in a charter helicopter.
There are some very well worn tourist trails across and around Costa Rica and if you're following one of these the ideal transportation is pretty well worked out. It could include a rental car, small plane flight, car ferry, private ground transfers, passenger launch, bus, shared mini-bus or even a horseback ride.
Rental SUV vs Provided Transportation
The basic choice is between self-driving in a rental car and using provided transportation and the main factor in choosing is how and when you want your freedom. Every tourist destination has its problems with crime: pickpockets in Tiananmen Square, purse snatchers on motor scooters around the Roman coliseum, and theft from parked cars in Costa Rica.
This leads to a situation that's the opposite of what most people think about renting a car providing more flexibility. Using provided transportation there's the option of stopping at interesting spots along the way but if you're driving a rental vehicle you can't – if you do your luggage may be stolen.
If you're planning a new trip read the suggestions above. You'll have to decide what you want to see on this vacation and what you can miss. You can't do it all in one visit. We've spent hundreds of days and more than ten thousand kilometers on the roads, shorelines, rivers and trails of Costa Rica and there are still dozens of spots we're looking forward to seeing.
We don't own or operate a rental agency or transportation company so we're free to suggest the most convenient, reasonable, comfortable and economical transportation to make your trip work. Give us a call and we'll help work out a transportation plan.
Domestic Flights
Some of the best tourist routes disappeared when one of Costa Rica's airlines (Nature Air) was shut down in 2018 but there are a few destinations in Costa Rica where a domestic flight makes sense.
Many flights although quick and relatively inexpensive don't save much time. Layovers at the San José hub are frequently required and none of the outlying airstrips are particularly close to the hotels or resorts so you're going to have to load into and pay for a mini-van or taxi too.
Taxis, Pirate Cabs, Uber & Other Adventures
Especially if you're using public buses or shuttles to move from one destination to another you'll end up needing local transportation. Sometimes local public or shuttle buses are available, in Manuel Antonio for example, but many tourist spots have none. Attractions like Arenal volcano (La Fortuna) and Monteverde cloud forest (Santa Elena) are spread out over ten or twenty kilometers and without a rental car visitors must rely on other options.
It's also possible to use Uber or taxis to travel longer distances between destinations.
Clever Stuff
You might have thought I was kidding when I mentioned horseback as a method of transportation but it can actually be a good choice. Monteverde and Arenal Volcano are only about 20 km apart but you have to drive almost a 100 km on very bad roads. There are several companies that offer a clever short cut across Lake Arenal that includes horseback or mountain bike riding on one leg (see other interesting boat routes in Costa Rica).
There are many little tricks like this that combine transportation with a tour or activity and can make the experience much more interesting than driving. In fact one of our "Best Trips Ever" includes rafting, a motor launch on rainforest canals, and a flight that amounts to a sightseeing tour. All of the transportation is clever.
cost comparison | uber | 4WD? | air | boat
Don't be Too Rigid With Your Plan
If things don't seem to be working out for seeing and doing everything you wanted you can try adjusting the transportation. Sometimes adding a flight can make sense.
Or you can adjust your destinations. Just because Monteverde is the most famous cloud forest reserve in Costa Rica doesn't necessarily mean it's the best. There are half a dozen other world class cloud forests at least half of which are better than Monteverde in most ways. If you're scheduling five hours to try to get to Monteverde look around your other destinations and see if there's a cloud forest an hour from one of them.
People often discover that they thought Costa Rica was easier to get around than it really is and many end up trimming off destinations. Two stops in 6 or 7 nights is probably good. Three can be done if they're the right places.
cost comparison | uber | 4WD? | air | boat
Transportation Options Summary
We've used a lot of different modes of transportation in Costa Rica and can say without hesitation that each of the following has been the best choice in certain situations – public buses, collectivo motorboat, mountain bikes, SUVs, walking, commercial flights, private shuttles, tourist mini-buses, car taxis, collectivo trucks, private bush planes, jeep taxis, horseback and rubber raft.
We can also say without hesitation that unless you're staying for several months and traveling to some pretty off the beaten path destinations your transportation choice will basically come down to either renting an SUV or riding in a van.
The main modes of transportation are:
Tourist Minibuses—These buses tend to be faster (an hour or so on a four hour trip), more convenient (door-to-door service to major hotels) and more comfortable (all promise A/C and some deliver) than the public buses. The biggest advantage is the direct routes on segments frequented by tourists where the public buses require going out of your way or changing buses frequently. Service frequency is increasing, but on many routes there is still only a single departure each morning.
Prices range from $35 to $90 per person for shared shuttles (5 to 10 times the public bus fares) and $120 to $400 per van (total cost for 1-8 passengers) for private transfers.
Rent a Car—Generally the most flexible way to travel, but if you don't think you'll ever spontaneously head to a little wildlife refuge you just heard about over breakfast then you may not need the flexibility. Our takes on the advantages and disadvantages of driving might help you decide.
Uber—Not usually an option for tourists in Costa Rica as of 2020. Limited coverage area and an Uber ban at the international airport mean for most travelers it's not useful as transportation for exploring Costa Rica.
Tour Groups—If you're an independent traveler this may sound like heresy, but one of the easiest ways of dealing with the complexities of transportation in Costa Rica is to just avoid the issue by joining a tour group.
Public Buses—Often the cheapest mode of transportation for solo travel in Costa Rica. Buses range in price from around $0.90 to $18.00 and can be the fastest and most convenient method. Buses on the main routes are modern and comfortable but typically not air conditioned.
Domestic Flights—Direct flights from San José are available to a dozen popular destinations at prices between $48 and $100 on five domestic airlines.
Types of Transportation – RHIhub Toolkit
View more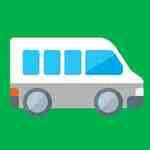 Types of Transportation
Rural community members primarily use six types of transportation to move around their environment. Depending on the community, some types of transportation may be more commonly available than others. These include:
Buses, including those that operate within and between communities
Passenger train service, including Amtrak or commuter rail lines
Passenger air service, which can be commercial, private, or semi-private
Personal vehicles like automobiles, including vans and cars for hire like taxis or ride-sharing services, and golf carts or all-terrain vehicles (ATVs)
Pedestrian transportation, which includes walking and bicycling
Boats, which may be personally owned or operated as a ferry service
Buses
Many rural communities use buses as the primary vehicle for their public transportation systems, operating fixed-route service on a regular schedule. Unlike rail systems that can require large investments in infrastructure, local or city bus systems use existing roads and lower-cost bus stops. This allows for more flexibility when designing, scheduling, and changing service routes.
The intercity bus system, which often operates larger charter or coach buses, has historically served as a significant form of transportation in rural areas. Intercity buses can provide critically important links between rural communities as well as transportation to larger, regional transit hubs like airports. However, transportation systems are increasingly focusing on expanding routes between large urban centers instead of smaller rural areas. In addition, many transportation carriers that formerly served smaller communities are reducing services because of low ridership and decreased profitability.
Passenger Train Service
Like intercity buses, passenger trains provide vital transportation links between rural communities. The National Railroad Passenger Corporation, also known as Amtrak, is the primary provider of this service in the continental United States. The state of Alaska also owns the Alaska Railroad, which provides intercity passenger and freight service. While the majority of passenger train riders live in metropolitan areas like the urban Northeast Corridor, trains can provide affordable, accessible transportation for rural residents traveling into cities for medical care, business, employment, and other services.
Passenger Air Service
People living in remote areas or places with very limited ground transportation access, like parts of Alaska, may rely on airplanes to conduct business, deliver goods, transport mail, obtain medical care, and visit friends or family. The federal government provides a subsidy through the Essential Air Service program that is designed to support commercial flights from small communities that would otherwise have limited or no commercial passenger air service. Currently, the program supports 60 rural communities in Alaska and 115 communities in the contiguous United States.
Personal Vehicles
Automobiles are the dominant mode of transportation in rural areas. Research indicates that only 60% of rural counties have public transportation available and of those, 28% have limited service. As such, rural residents are much more reliant on personal vehicles (cars, trucks, and vans) for routine travel needs. According to the Rural Transit Fact Book, over 90% of passenger trips in rural areas occur in automobiles, and over 80% of rural workers commute alone in a private vehicle. Only 4% of rural households report having zero vehicles available to them.
Rural residents are also more likely to continue driving over the age of 75 compared to their urban counterparts. However, for older adults and others who are unable to drive in rural areas, car-dominant communities can be difficult to navigate. In addition, ride-sharing services and commercial taxis may offer limited services in/to rural communities due to cost burdens associated with serving a population that is geographically dispersed. These costs can include longer distances between pick-up locations and longer wait times between passengers, which can increase costs for drivers that may also be passed down to users.
In addition to automobiles, rural residents may use golf carts or ATVs for short trips around their communities, often using sidewalks and bike lanes to safely avoid automobile traffic. These methods can be particularly useful for younger and older residents because they are relatively inexpensive and operate at slower speeds than cars.
Pedestrian Transportation
Biking and walking are becoming increasingly popular forms of transportation and exercise. However, many people living in rural areas may not be able to walk to work or school because of long distances between destinations or concerns about safety. Some rural communities are considering strategies to support pedestrian infrastructure to make it easier and safer for people to walk or bicycle around their community, to other transportation hubs like bus stations, and for recreation. Additionally, bike share programs in rural communities can make biking more affordable and accessible.
Boats
Particularly in some Alaskan communities with limited road access, boats may be an important source of transportation between population centers and services. In other places, ferries may serve as a link between island or river communities. Public and private ferry services are generally designed to carry both passengers and their automobiles. Waterways can also be significant sources of economic activity for rural communities from tourism, shipping, or fishing and harvesting operations.
Resources to Learn More
The League of American Bicyclists
Website
Resources and links which provide guidance and examples of how to create a bicycle-friendly community. Includes examples of initiatives implemented across the country which have helped make it easier for people to use bicycles as a mode of transportation.
Toolkit for Estimating Demand for Rural Intercity Bus Services
Document
Designed for state transportation departments and bus service providers interested in learning about the needs for intercity bus services in their communities. Assists the reader with comparing potential routes and considering how to prioritize their resources. The toolkits and files for the accompanying CD-ROM can be downloaded at no cost or purchased in hard copy.
Author(s): Fravel, F., Barboza, R., & Quan, J.
Organization(s): Transit Cooperative Research Program
Date: 2011
Take A Ride Around The World On These Unusual Transports
One way to get to know a country is through its food. Another way is by using the country's public transportation.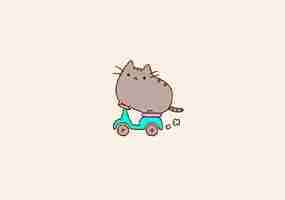 Some unique modes of transportation are just for fun, like dog-sledding trips in Norway and zorbing in New Zealand (which involves rolling down a hill inside a giant inflatable ball, just saying). Other means of transportation are more practical . . . here's a little guide of how to get around in different countries.
Cambodia
To travel the seven miles between Cambodia's capital, Phnom Penh, and Battambang in the northwestern part of the country, you take a bamboo train, or nori.
A nori is a wooden frame made of bamboo planking on wheels and powered by a small motorcycle or tractor engine. Once aboard, you'll sit on straw mats placed on the bamboo platform. It runs at speeds of roughly 30 miles-per-hour (MPH), and it can be a bit bumpy, but you'll get to see the true countryside as a local would.
China
Flying into China's Shanghai Pudong International Airport? Be sure to take the Maglev train to Longyang Road Station (on the outskirts of central Pudong). Why?
Well, the Maglev (shortened from magnetic levitation) uses two sets of electromagnets—one to repel and push the train up off the track and another to move the "floating train'" ahead—to reach speeds of up to 267 mph. We may not totally understand the science of it, but if it gets us there in less than eight minutes we're on board with this one.
Cuba
When visiting Cuba, be sure to enjoy a ride in a coco taxi, or a small yellow car shaped like a huge coconut. There are hundreds of coco taxis in Havana, and they're cheaper than regular taxis—cheaper and cuter, win-win. Coco taxis are like tricycles with pedals; the frame sits on three wheels. Some have small motors and can go pretty fast. The open-air taxi seats two or three people.
Keep in mind that the black coco taxi with yellow is for the locals, and the yellow ones are for tourists.
Peru
The floating islands of Lake Titicaca are a must-see when visiting Peru. The 70 manmade totora-reed islands are inhabited by the Uros tribe, which predate Incan civilization. They weave their homes and boats with totora, which means "reeds" in their tribal language.
These incredibly light (but resistant) boats sail swiftly on the calm lake. The boats are shaped like canoes but with animal heads at the prow—what's cooler than that? They're mainly used for fishing and to bring visitors to the islands.
India
India is known for its pollution, but cycle rickshaws are not contributing to the problem. In fact, these pedicabs are considered environmentally friendly and a cheap mode of transportation. The vehicle, a tricycle that seats one or two passengers, is powered by a driver. They no longer pull it by hand either, it now has pedals—high-tech, no?
And, you may not need to travel to India to ride in a cycle rickshaw. They're popping up in North American and European cities in tourist areas (think pedi-cabs).
Phillippines
How many people can ride a motorcycle? This kind of sounds like one of those corny jokes, but it's a legit question you may ask when visiting the Phillippines.Habal-habal, also called Skylab, is a motorcycle with an extended seat over the back wheel that can seat 5–13 passengers, including their baggage. A word of caution: This popular mode of transportation is illegal. The legal taxi Habal-habals only allow one passenger. So, if you decide to give this a go, be sure to wear a helmet.
Fun fact: No one really knows what Habal-habal means, though it may have sexual connotations—weird. Skylab either refers to the damaged US space satellite or it is a contraction of the Filipino phrase sakay na lab, which means "get on, love!"
Guatemala
Chicken buses in Guatemala are said to be infamous and magical . . . yup. These cheap public buses cram 100 or so passengers into old US school buses (along with chickens and goats, hence the name)—that doesn't sound magical to us. Some chicken buses are decorated with neon signs or voodoo posters, and they all offer a dangerous, terrifying, and thrilling ride.
Some travel guides say chicken buses are an essential way for adventurous travelers to experience the country, and others warn that they aren't safe—it's less about road safety and more about petty crimes. Chicken buses are also common in other Central American countries, including Panama, Nicaragua, el Salvador, Honduras, and Belize.
Japan
When visiting Japan, the best way to get from Tokyo to Kyoto or Osaka is via the shinkansen, which means "new trunk line."
These high-speed trains are also called bullet trains, due to their bullet-nosed appearance and speed (from 125–185 mph). They run on tracks built for shinkansen trains (as opposed to Maglev train tracks that must run on a straight level line) for Japan's topography (which is mountainous). Much of the ride is underground so you won't get to see any of those mountains. So, a ride in the dark—what's the point?
Unlike chicken buses, Japan's bullet trains are known for their comfort, cleanliness, punctuality, courteousness, and safety. People report the ride is smooth with little sense of movement. It's also supposed to be quieter than traveling by jet plane. Ok, point taken.
Egypt
Since the time of the pharaohs, the felucca has remained the primary mode of transportation on Egypt's Nile River. This traditional wooden sailboat, which doesn't have a motor, carries between 8–13 passengers, plus the crew. The open-decked boat is covered in colorful cushions and pillows with canvas shelters to block the sun. Sounds luxurious! A larger felucca even has a bathroom, people . . . but no Wi-Fi.
Visitors can take a short day cruise out of Cairo along the riverbanks or a multi-day journey between Aswan and Luxor to see the ancient sites. The longer voyages are recommended for adventurous travelers since the accommodations can be described as primitive.