Recommended accommodation
Crown Regency Prince resort Boracay ¥ 472 immediate bookings >
Launch more hotels
Published at 11:43, November 9, 2014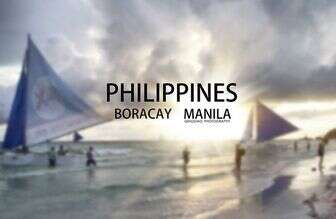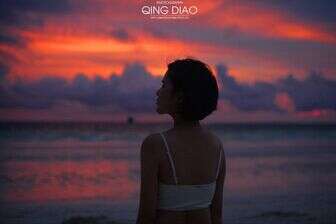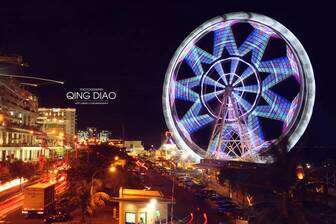 Life is like a journey. What we meet are touching, sad, exciting and frustrating. There are beautiful scenery and places where there is no scenery but wind. Life is to feel beautiful, kind, ugly, sick. And only in the journey of life full of hardships, always adjust their own view of the landscape mentality, in order to achieve people on the journey, feeling life, enjoy life.
I'm a person who loves to run around. I can't stop because of my work. That's why I love my work, hehe. This trip to the Philippines is a direct flight to long beach after Seoul last time. It just set foot in the Philippines. Something unpleasant happened. Without knowing it, I helped my little friends to bring a lot of things in the duty-free shop. Who knew that they were fined $100 when they left the airport in long Beach kabola. They were cruel enough to need everyone to open a bag and check them manually, Therefore, it is a wrong example to enter the Philippines from a big duty-free country. Having said so much, it's time to talk about the preparations before departure.
trip:
Day1 - free activity on Long Beach Island
Day2 --- West cove, Long Beach
Day3 -- Crystal Island
Day4 --- mount Luho, long beach, flying to Manila at night
Day5 --- Manila, back to Shanghai in the evening
Visa:
First of all, you have to have a passport valid for more than 6 months. Next, prepare 2 photos, a visa application form and a proper amount of money. Pay attention to the city of entry on the visa form. If you want to fly directly to Manila, write Manila. If you write long beach or other cities, it will be complicated when you enter. Philippine visa is another paper visa. I almost lost it when I make complaints about it. Sticker visa is less expensive. Relatively speaking, the Philippines visa procedures than other Southeast Asian countries 1 more application form, as long as you do not have a black record, the signing rate is 100%.
plane ticket:
There is only Manila for direct flights from Shanghai to the Philippines. If there is a direct flight to long beach, it is basically a chartered flight from the travel agency. The ticket from Shanghai to Manila may be the cheapest in overseas cities. China Eastern Airlines and Philippine Airlines usually have a round-trip tax price of about 1200, and the lowest round-trip tax price of less than 600 will appear in the promotion of Air Asia. As we fly directly from Seoul to long beach, we also buy it during sales promotion. One way tax is less than 500.
get accommodation: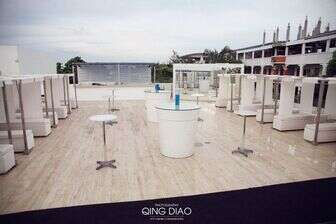 Long beach recommends 1 --- the Tides Hotel, price: 600-1000rmb, the hotel is located in the d'mall of S2, with simple white design, in addition to good-looking atmosphere, the top floor also has a swimming pool and bar roof, very good.
Advantages: in d'mall, shopping and catering are integrated. It's only 5 minutes' walk to the beach.
Disadvantages: poor sound insulation. The bar upstairs is a little noisy at night.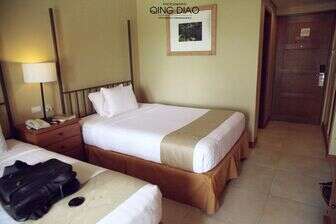 Long beach recommendation 2 --- crown Regency Prince resort, price: 500-800rmb, the hotel is located on the main road from S2 to S1, about 5 minutes walk to d'mall, you have to walk around a small alley to the beach, and there is a supermarket downstairs.
Advantages: clean room and balcony.
Disadvantages: take a detour to the beach.
Recommended by Manila --- tune Hotel Ermita, price: 200-400rmb, the hotel is located in the middle of the airport and the old city church, 9.5km away from the airport, about 200php by taxi, so it is very convenient to go to the airport, SM and the old city. The hotel is similar to the domestic chain hotels motel168 and Jinjiang.
Advantages: there are many money changing places, convenience stores, cheap and clean hotels.
Disadvantages: small room, luggage charge.
Traffic on Long Beach Island:
Airport: there are two airports in Long Beach Island, which are Kalibo and catilan. Most flights stop at Kalibo airport. The advantage is that the air tickets are cheap, but the disadvantage is that it takes one and a half hours to get to the wharf in long beach. Catilan airport can only park small planes, so there are few flights to it. The advantage is that it is close to Long Beach Island, and it takes 5 minutes to get to the wharf. The disadvantage is that the air ticket is expensive.
Tutu: the only mode of transportation on the island, 10-20php on the road, from 100php to 100php.
Transportation in Manila:
Airport: Manila Ninoy Aquino International Airport. Manila has only one airport, but it has four terminals. T1 is international airlines, T2 is Philippine Airlines, T3 is Cebu airlines and other domestic low-cost airlines. T4 is called domestic airport, but it is mainly used by zest air and Dragon Airlines.
Taxis: it's divided into white and yellow. White cars don't use a watch, but yellow cars are more expensive. Take the yellow car as an example. Generally speaking, when you call SM, it's about 100php and when you call Manila Cathedral, it's about 250php. But there are also many yellow cars that refuse to set a watch and want to negotiate with you about the price. It's better to ask before getting on the bus.
Bus: the bus here is very special, especially the Jeepney left by the U.S. Army. The price is also very cheap. The distance is generally 5-20php.
Currency:
Peso is the unit of money in the Philippines. One peso is equal to 100 cents. Notes have denominations of 10, 20, 50, 100, 500 and 1000 pesos. Coins have denominations of 5 cents, 10 cents, 25 cents, 1 peso and 5 pesos.
Pesos can be exchanged in advance at domestic banks. Of course, they can also be exchanged locally with American gold, or with credit or debit cards marked with UnionPay and visa. The exchange rate at the airport is definitely not good. If you need it urgently, you can change it a little. After that, you must go out to change it.
Communication:
You can buy a SIM card from a local smart operator online in advance. You can buy a mobile phone that supports IP4 or 4S. You have to cut your own SIM card in case of 5, 5S or 6. There are all kinds of 7-day or 14 day unlimited traffic packages. If you want to be cheap, you'd better buy it locally. If you don't want to buy another card, you can also open international roaming. The premise is that the balance of your mobile phone needs to be more than 200 yuan. If you want to go online, it's very convenient to rent another egg. Please add 0086 for domestic mobile phone, 086 + area code + number for landline.
DAY1:
Before talking about the trip, let's introduce the Long Beach Island
Boracay Island is an island in the central Philippines, with an area of 10.32 square kilometers and a population of 12003. It belongs to the West misayan islands, and is located 2 kilometers northwest of Bannay island. It is one of the tourist attractions in the Philippines. The most famous one here is the 4 km long white sand beach. The best time to travel on Long Beach Island is from December to April, when there are fewer typhoons and the sea is blue.
According to the order of development, Changtan island is divided into three areas: S1, S2 and S3. In fact, this is also the order of hotels on the island from luxury to thrift, from S1 luxury to S3 B & B.
From the above picture, we can get a general understanding of the scenic spots and the regional division of long beach. It's about 15 minutes by boat from the carticland wharf to Long Beach Island.
We also made full preparations before departure, but we still had to make mistakes. Because the waves were relatively heavy at night when we went there, the ships at the wharf had been shut down after the night flight arrived, and the ship could only start operation after daybreak. Unless you take the risk to charter a ship, you can go to the island, but the cost ratio is relatively expensive, so we still don't consider it. At the airport, we brought a lot of duty-free goods from South Korea. The customs saw that we bought a lot of duty-free goods and asked to pay taxes. NIMA, it took a long time to get out of the airport. It was almost 1:00 a.m. fortunately, we ordered a car to pick us up. We picked us up at 5:00 a.m. and then we went to the island at about 7:00 a.m. it was boring for four hours. We had to go online and sleep in turn. So when you buy a red eye flight, you have to find out whether you can go to the island at the local time.
Before the arrangement of the shuttle service, so the black will help you all the way from the airport to the Island Hotel, the fare, ticket, island tax are included by them to pay, they will also help you with the luggage, tips are essential. What should be noted here is that when you get on the boat at the wharf, there will be another black horse rushing to help you carry your suitcase on the boat. This is a tip. If you don't want to pay, you can stop them.
Just on the island of the moment, because of a night did not sleep, so sleepy ah. But when I see the sea and the white beach, I feel sleepless. How romantic it is to take my lover for a walk here.... yes or no...
The clouds in the distance are domineering, and it's still raining in some areas. It's very spectacular. It's rare to see the scenery in China.
It's very comfortable to walk on the thin white beach barefoot. No wonder the white beach here is famous and can attract so many tourists.
Xiao Hei took us to the Tides Hotel. Due to big waves, we didn't get to the island on time last night, so we wasted a night in booking. The next day, I arrived at the hotel at about 8 o'clock. I put down my luggage and had breakfast. Then I went swimming.
Although it is not a boundless swimming pool, you can still vaguely see the sea ahead.
The hotel is divided into four floors. The top of the building is a bar, a restaurant and a swimming pool. The design is all white. It looks tall. I feel it's good to have a party here. The environment is wonderful.
Maybe it's too early. We didn't get up, so we packed the pool. It's a good feeling.
The morning sun is shining on the sea.
The combination of the bar and the swimming pool. At night, the concert is very good. The lighting is bright and the consumption is OK. There are all kinds of wine, ranging from 200-500 PHP / cup. If you want to eat here, there are also.
The simple and generous design of the hotel lobby is very pleasing.
Coming out of the hotel is the center of d'mall. There are bars, restaurants, desserts, swimsuits and other kinds of goods. There are many people who usually go shopping. Most of the people on the island are Chinese and Korean.
It's just across the road from the hotel. There's a mini Ferris wheel. It's beautiful at night, with all kinds of lights flashing.
It's a restaurant during the day and a bar at night. The business model is high-end.
The only easy way to walk in d'mall is to go back and forth from the hotel. There are concrete fields. Ha ha.
Walk along the muddy road of d'mall for about 5 minutes to white beach. There are many activities beside the beach. Due to the sea breeze, there are only sailing boats and paragliders here. For example, motorboats and other recreational activities, they have moved to the other side of white beach. There are also many restaurants by the sea. It's good to drink a little wine at the sea in the evening with the sea breeze blowing. It feels great... There are also peddlers selling some small commodities by the sea. They are not only very good at head skills, but also very good at entanglement skills. If they don't buy them, they will follow you all the time.
There are a lot of sailboats parked at the seaside. When passing by, a lot of little black will come to solicit guests and ask if you want to sit. If you don't sit, it's better to say no, otherwise they will pester you all the time.
How lucky the people who live here are... Get up for breakfast, run, face the sunshine and the sea every day, go out to play when bored, drink and drink when lonely... ha-ha
It seems that there is a rainstorm in the distance. It's amazing.
The sand sculpture made by Xiao Hei for a wedding looks very good, but it's not good after shooting. Xiao Hei immediately comes to ask you for Mooney... fuck... There are traps everywhere...
A reef in the middle of the white sand beach. Xiaohei are very smart. They have transformed it into a small scenic spot. Many people take photos in front of it. They finally queue up to take a picture of the empty scene, but the two people in the picture refuse to go... You can still have a good time...
I ran into a couple and got married. Wow... It's so romantic to have a wedding on such a beautiful island. Can you invite me to take photos for free... I'll make sure you don't lose.
It's almost noon. I found a Greek restaurant to solve the problem of food and clothing. The consumption on the island is similar to that in Shanghai. It's not as cheap as I thought. After all, it's for Chinese and Korean people.
This mango yoghurt tastes good, but it's too small for a while.
Philippine staple food is also very Mini. Fortunately, I don't eat much. It's estimated that most people have to eat two portions to get full. Like this one with eggs and sausages, it's good to be able to eat, but they also have a common chain restaurant here. The staple food is a lump of rice and a piece of fried chicken. How can you swallow it? It's dry.
After dinner, I began to work, that is, filming, filming, filming...
Fortunately, the weather is also awesome and cloudy, which not only prevents people from getting out of the sun, but also creates good light for the film. Although cloudy, UV is still very strong, remember to put on the sunscreen.
In the face of such a sky and sea, is it too wasteful not to press the shutter of the camera? Remember to charge the camera and bring enough memory card.
In fact, the time passed quickly, and it came to night unconsciously. At night, long beach is more lively. Along the beach, there are bars and performance restaurants with all kinds of flavors. You can choose a favorite restaurant to sit down and enjoy the performance, enjoy the sea breeze and eat delicious food.
DAY2:
The days when I don't go to work are always very fast. Because I didn't sleep well the night before last, I went to bed very early last night. It's a great feeling to go to bed with the sound of the waves. Today I get up very early to welcome the new day.
Today, we are mainly going to the fairy tale West cove. Unfortunately, the time is not right. West Cove is being renovated. It is estimated that it will expand the area, so we can only take part of it. Note that tickets are required for West cove. Except for the guests who live here, it's not worth it... ha-ha... If you don't come, it's not worth it...
There are two ways to get to West cove. If you start from d'mall, you can take a tutu bus. It takes about seven or eight minutes to get down and walk. The price is 100-150 PHP. It depends on how you bargain. Another way is to walk from S2 to S1 along the white beach to the end. The corner of the picture is West cove, which needs to cross a small path to get there. It takes about half an hour to walk from S2 beach to S1. In fact, it's very good to play all the way, so you won't feel too far away.
This is a high-end hotel. It's very quiet because it's partial. Those who like to have a quiet holiday can choose to come here.
Through the winding path, after buying tickets, we arrived at West cove. It was beautiful, but in the process of decoration, many buildings were demolished...
I thought about living here before I came here, but it was a little far away from the central area, so I gave up in the end. If you like to be quiet and emotional, you may come here for one night. According to the house type, the after tax house price is about 800-1800rmb per night.
The decoration work is still going on... Ah, ah... There's no beauty...
The signboard of West cove, at least you should take a picture here... But what about the group photo? Anyone here?
Is it beautiful to take a picture with such a fairy tale place? It may be more beautiful without decoration!
Of course, it's nice to order a drink here, sit down and have a chat, and disperse the heat.
Although West Cove is not big, there are also many places suitable for filming when you look carefully, and small scenes constantly appear in front of you.
The hotel here on the island is not the most luxurious. If it's special and emotional, it's here. This is one of the highlights of the island. It's a scenic spot.
From west cove, there is a special bar with more than n bra hanging on it. I don't know if the boss stole it... ha-ha... It's a little evil...
When we came here, we took a tutu car. When we went back, we took pictures along the beach. We felt that it was not far from d'mall.
Let me sing a poem: ah... The original calm sea, rippling, the sea's melancholy rippling, the pan scattered waves, spread open sea cry. Oh, the sea, you are so sentimental, but so vicissitudes.
There are many stray dogs on the white beach. Fortunately, they are very docile. It's very happy to see them playing happily together.
The sea water is slowly ebbing. My black legs, which have been exposed to the sun all summer, are a little ugly. I need to wait for the winter to repair them.
It's hard to see this kind of weather with big sun overhead and heavy rain in the distance.
Come to the seaside bikini is also essential, at least two sets of it, otherwise how to the sea. Meizhi also bought several sets from Seoul, but after buying them, she found that there were more beautiful ones. If no one stopped her, I think she would wholesale a lot of them.
In fact, during the shooting, I found a small shop to sit down and drink, otherwise I couldn't bear to shoot all the time. There are all kinds of fresh juices by the sea, and the taste is very authentic, generally about 60-100php.
In the afternoon, there are few people on the beach. Maybe it's too sunny. Many people will choose small shops to sit and drink, and do what they like to do in the hotel... ha-ha...
It's getting dark. With the ebb of the sea, there are more white beaches in S1 beach area. It's very comfortable to walk barefoot on it, like massage.
A statue of Jesus is a bit like Brazil...
White beach after ebb tide...
The boy's transportation is good. It's very convenient to travel between S1 and S3.
At night, there are a lot of Xiaohei like to pile sand and write on the beach.
I heard that the setting sun in long beach was beautiful before I came here. Because it rained a few nights ago, I had no chance with the setting sun. I finally saw it today. I've never seen so many burning clouds. It's amazing.
The beautiful scenery is not so long. The sunset is gone in less than half an hour... Shoot fast, or you can only shoot ghosts.
I made these films in 30 minutes. After shooting, I forgot to make B for myself. NIMA, my huoshaoyun, I can't see it in Shanghai. Well, I'll wait for next time.
DAY3:
The first thing I do when I wake up today is to change the hotel. After breakfast, I pack my luggage and check out. Because we have to stay on the island for several days, we tried to change to two kinds of hotels. When we stayed in the first hotel, we were familiar with the road of the second hotel. So it's not very far to check out and directly pull the luggage. It's about seven or eight minutes' walk. But the main road is really hard to walk. It's bumpy. It rained at night, and there's still a lot of water on the road. Let's go by Tutu, It's so close that I feel better than Shanghai taxi.
After changing rooms, I'm going to take an island hopping tour today. I'm going to a place called Crystal Island. From 2000php to 1300php per person, including round-trip boat transfer + Lunch + 2 snorkeling. There are many travel agencies on the island for this one-day tour, and there are also packages for other tour items, such as motorboat, underwater stroll, etc. you can ask for the price to sign up, Prices have to be cut to death. Generally, the prices they say have a lot of room for fluctuation.
This is the main road of Long Beach Island. It is also the only road on the island. All kinds of vehicles have to pass through here. The picture shows the famous Tutu car on the island. In general, minibuses and other private cars are basically used by high-end hotels to pick up customers from d'mall and docks, and will not be used for other purposes.
From the Tides Hotel to the crown Regency Prince Resort Hotel, you will pass a school, which is also the only school on the island. They are all children of the aborigines on the island. The school gate is the bus stop, but why do you need a bus stop here? Tutu car stops at any time.
If it rains on the island, it's like falling down in a basin, so this kind of road will be flooded after the rain. It's not good to pull luggage in the morning. The picture shows a relatively high area, so there is no water.
Although the room is a little old, after all, every cent is worth every cent. Cleanliness is the king's way, and the room also has a balcony, which is not bad.
The retro ceiling fan on the top adds some charm to the room.
It's about seven or eight minutes' walk from d'mall to bulalog beach. All the boats taking part in the island hopping tour start from bulalog beach. Bulalog beach belongs to the opposite beach of S1-S3 area. There are also some high-end hotels here.
About 20 people can sit on a ship, all of them from travel agencies. After driving for about half an hour, he arrived at the snorkeling point. Xiaohei began to put his spear to stop the ship. There were some trees and feet that seemed to be rushing to rob. Note that snorkeling tools can be brought with you, and they will also provide them for free, but for the sake of hygiene, you'd better buy one yourself, because many people have bitten that straw. There are several sister papers from Chongqing who are seasick on board. As a result, they are not in the mood to play, and they are not in the mood to go to the sea. So the seasick friends remind you that it's better to take some seasickness medicine, otherwise the spicy seabed is not a waste.
Snorkeling about half an hour, the ship is ready to go to Crystal Island, and opened about ten minutes, finally arrived at Crystal Island. After going to the island, there will also be 200 tickets per person, which is not included in the price negotiated by the travel agency.
Lovely sign.
Clear water can see the bottom, many people here snorkeling, but I did not bring snorkeling tools.
The endless sea is so beautiful.
In fact, the island is not big. It takes about 20 minutes to turn around. There are many places on the island for sightseeing. It's really good.
The other island across the island seems to be uninhabited.
These high places are scenic platforms. Standing high and looking far away, the White House in the distance is the wharf that came here in the morning.
Free activities on the island about 2 hours, take photos and so on, the scenery is very good, like. The end of the island is almost noon. I'll take you to another island for lunch. It's a very simple buffet. There are about four kinds of vegetables and four kinds of meat dishes. You can choose by yourself. After dinner, you'll go snorkeling again, and then the whole journey is over.
It was almost evening after crystal island came back. We tried sailing. If you want to charter a boat, you can take 6-8 people, 1000-1500php and go for a ride, about an hour or so. But if you have a small number of people, you can compete with others and bargain. I suggest you try it in the evening. It's a good thing to see the setting sun. Besides, the camera should be waterproof. The waves on the sailboat are very big and the whole body will be wet. It's not safe to take the camera. Originally, I wanted to stand in the middle of the boat and take photos against the light. It seems that I thought it was too beautiful. The waves were too big for people to stand, so I had to sit.
The clouds are so low and beautiful that many people choose to sail in the evening in order to watch the sunset on the sea.
Maybe it has just rained, the clouds have just dispersed, and the sunset is beginning to appear.
The sailboat in front is waiting to set out, heading for the sunset ahead.
The clouds dispersed quickly, revealing the gorgeous sunshine, and quickly took out the camera.
I don't know why I didn't see the fire clouds in the evening. Maybe the clouds are too thick. Do you have to spell it? Fortunately, I saw it once these days, but I didn't leave any regrets.
Go back to the hotel to have a rest in the sailing boat, and then come out to look for food. Then there is the rhythm of filming. Walking along the seaside, there are many activities in the evening, so there are more people and more lively, so let's take photos while walking.
Flash with a bit too fierce, so attracted a lot of turn back rate, quickly shot quickly flash.
During the shooting, a little black uncle came to ask if this is a model? I said OK, and he continued to ask me if I could take a picture with her. I said OK. After shooting, he said, can I take a picture alone? I said yes, but why? How can I give you the picture?
DAY4:
This morning, I mainly went to mount Luhuo and drove my mountain bike. In the afternoon, I leave for Manila.
Luhuo mountain is the highest place on Changtan Island, with an altitude of 100 meters. You can choose to walk, Tutu or mountain bike to go up the mountain. The scenery on the top of the mountain is very good. You can see the sea and the long white sand beach. It's worth seeing. We don't have much time to go on foot. We don't think about it. It's about 150php for Tutu to go up from d'mall. But in order to increase our fun, we need to take Tutu to the origin of mountain bike, and then drive our own mountain bike. The car is divided into one seat and two seat. We choose two seat. We can negotiate the price with them, including 120 PHP tickets for mount Luhuo. The total price is 2000 PHP, and the round trip is about 1 hour.
This is a one seater mountain bike, about one person.
A lot of mountain bikes are connected.
You need Xiaohei to lead you up the mountain. In addition to leading you, they also need to protect your safety. In addition, they can take pictures for you. Of course, tips are also necessary. Because it rained last night, there was a lot of water on the road, and there was no waterproof board on the front wheel of the car. If the accelerator was a little faster, it would spill mud on the body, OK! The key is my camera... Not mud proof...
The chain of Xiao Hei's car fell off. This is the legendary chain drop on the way.
Finally began to mud, can Biao for a while, good cool. How early did you get up?
The car is very aggressive.
They built a rooftop on the mountain to view the whole Long Beach Island. In addition to the strong wind, the scenery is wonderful. Below the sea is the entertainment project of motorboat, playing about 300-500 PHP.
You can see the long white sand beach.
There is another one on the opposite side of the rooftop, which overlooks the whole island.
There is also a hotel at the foot of the mountain next to the roof. It looks good, but it's not convenient to stay here.
It's a bit steep from the rooftop. When you go up the mountain, you can see the scenery of the whole island. In addition, there are Cableways under the rooftop. You need to pay extra. If you want to play, you can try it.
The morning passed quickly, and it was almost noon after the tour of Mount Luhuo, so I was going to check out after going down the mountain and go to Manila after dinner. Xiaohei, the airport pick-up service he had ordered before, also came to the hotel to pick us up on time. When he was ready to leave the island, it began to rain again. Can't you bear us? ha-ha. As long beach is far away from Kalibo airport, we set out at least 4 hours in advance to arrive at the airport, just in case, the gray plane will not wait. From Kalibo to Manila, you need to pay 200 php of departure tax, and you need to pay it before entering the security check after checking in. After about an hour's flight to Manila, I was drunk after leaving the airport. I thought about how the capital airport of a country could be so broken. I sighed...
We took a taxi from the airport to our hotel (see accommodation recommendation) for about 200 PHP. After putting our luggage in, we immediately went to SM for dinner. It's known as the largest shopping center in the Philippines. It's really a big shopping center. It's very tiring to walk around for a day. There's almost everything in it. Most of the consumption is similar to that in Shanghai, but Starbuck is half cheaper than that in China. It's necessary to have security check when you enter the shopping mall. Seeing that the security guards are equipped with guns shows that the public security here is a bit indescribable....
SM is so big that my camera can't take down the whole scene.
I don't know what festival it is today. There are many such bands at the gate of SM, and there are fireworks at night. It's so beautiful.
SM gate also has some amusement projects, we chose to sit under the ferris wheel, each 160php, you can watch the distant scenery is good.
It's exciting to look down from the ferris wheel.
Manila Bay is just across from SM. At night, many couples sit on the damp proof belt of Manila Bay to watch the sunset. They thought the sea here should be blue. Unexpectedly, the pollution is serious, and the black one has a bad smell. I'm a little disappointed.
The waves are washing the rocks.
There are many freighters in the distance, which is also a big harbor.
The sun is about to set.
Night falls, when the lights are on, it's very beautiful, especially the colorful Ferris wheel. I don't know what festival it is. There are fireworks tonight, plus Ferris wheel. Isn't this the scene in some love dramas? It's a pity that when the fireworks were set off, the camera ran out of power. NIMA, I didn't get it.
I'm a little tired after running all afternoon. I'd better go to bed early in the evening. With such a night, have a dream. Manila, good night!
DAY5:
After a good sleep, I got up early and prepared to go to Manila Cathedral, Riza Park and San Diego castle. I found that Mooney was not enough. I thought that I had to pay departure tax when I left at night. I still had to go to change points. There were several money change points downstairs, so as I walked, a rickshaw puller came and asked if I wanted to take a tricycle. We were not interested and refused, Then this guy followed us all the time until I came out after changing money. He ran up to me and asked me for money directly. He also pushed me. NIMA, I was so arrogant. I got angry and scolded him. Then he finally rolled away. Before he came, he heard that the Philippines was in a mess. But in Long Beach, the local people were lovely and warm. But after this incident happened in Manila, I finally believe what they said before. My impression of the Filipino people has changed. Be careful in everything. If you encounter such an unpleasant thing in the morning, you'd better take a look at it and continue to go to the scenic spots. It's very close from the hotel to Manila cathedral. It's about 40 minutes by taxi.
Manila cathedral is a Roman church building, which adopts the typical Roman arch structure. It evolved from the basilica style of ancient Rome. The rudiment of Romanesque church is a sloping roof with gables and stones and a round arch. It looks like the castle of a feudal lord, and shows the authority of the church with a strong, heavy, honest and unbreakable image.
Today, I happened to meet the church. There are many people. It's very busy, but the weather is not very good. It's raining.
The majestic church looks very impressive. From the design point of view, the workmanship is very complicated.
In fact, there are a lot of pimps outside the church. They are tired of pulling you around. If you don't want to join them, they have to follow you all the time. The best way is to walk quickly and stay away from them.
The groom is also a major feature of the old city. If you don't want to walk around the old city, it's better to take a carriage.
The ancient church exudes a kind of magic, attracting many tourists to come and see.
Santiago castle is an ancient imperial city. In 1590, the Spanish governor Santiago transformed the fortress originally surrounded by wooden Palisades into a stone castle. There is a moat outside the city wall. The 10 meter thick city wall is built with towers and artillery turrets. The Lisha Memorial in the castle is a two-story West Banya style building, displaying his living materials and documents. Countless Filipino patriots, including the national hero Jose Riza, were imprisoned here. They died in a depressed and dark cell.
After World War II, the jeep was abandoned by the American soldiers. The Filipinos lengthened the body of the jeep and doodled on it. Then they drove to the street to pick up the guests. This is their bus. It's so cool.
I found that I was photographing the car, and they cooperated very well. Give me a scissors car, ha ha.
Jeepneys are painted with different patterns in different colors, and the cars are also equipped with different lights and tires. Most of them are huge Mercedes Benz and BMW logos, dragging metal cars that ring everywhere. Although drivers attach great importance to their own Jeep decoration, they don't care much about maintenance. They usually step on flip flops, fill five fingers with change in one hand, and ask for the driver to collect the change.
It also takes four or five hours to visit some scenic spots in the old city. As we are flying at more than 3 p.m., we almost rush back to the airport. It takes about 30 minutes from the old city to the airport. Pay attention to the terminal. As we are terminal T4, which is very small, we only allow flights 2 hours in advance to enter the waiting hall, so you can only wait by the road... It's so hot... Maybe I thought too well before and I was going to have a look at the duty-free shop at the airport. As a result, there was only one canteen in the shop. Later, the plane was delayed for more than three hours, and many people didn't eat. The canteen was sold out. Then many people wanted to go out to buy food. The Customs said they couldn't go out when the security check came in, but many people were hungry. Finally, they discussed to let the customs go out to buy food for everyone, Manila has opened my eyes. Finally, we need to pay attention to the fact that Manila needs to pay a lot of taxes for international departure. After paying, I wonder why the environment of this broken country is not so good, but there are a lot of taxes.
From long beach to Manila, although the time is not long, I still remember long beach. Manila is only suitable for a short stay as a transit station, and the safety factor is not very reliable. I hope there will be a better journey next time.
Thanks for watching