Recommended accommodation
Lujiang Hotel ¥ 805, book now >
Launch more hotels
Published on 2014-04-14 11:40
This travel note boldly mentions: Jingyue 99 Inn, Lujiang Hotel, diving, Friday beach, Puka beach, Miss Zhao's shop, d'talipapa, Zhang Sanfeng milk tea, malasan, Alona beachiellow cabole, Huang Shengji
I only remember the deep blue
——A 10 day self help tour of peppermint and long beach in the Philippines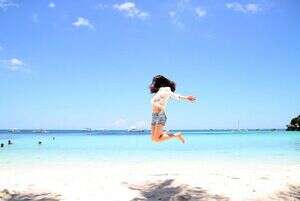 Preface (all Niubi's travel notes should be in order)
From April 25 to May 4, the first overseas trip in 10 days finally started today for various reasons. I feel very ashamed. Writing travel notes, especially long travel notes, requires thinking, typing words, sorting out various data and photos. It takes a lot of time and energy. With a little bit of laziness, travel notes will become big and small. Yes, it's painful to write travel notes, but when you calm down and recall the ten day journey, the beautiful scenes are still in your mind. People are very forgetful animals. In order not to forget but also to brag to their children when they are old, we have this travel notes( In fact, mm with a whip in the back, forced me to write t_ T) I have been thinking about what this travel notes should look like. Searching Mint island and Long Beach Island on the Internet, the travel notes are piled up one by one, so I will not say or say less what I can find on the Internet. I will focus on what I have seen and felt during the journey, and solve some common and key problems.
Well, let's start, this blue dream
----------------------------------------------------------------------------------------------------------
Gorgeous dividing line
Let's first talk about some issues that the general self-help travel association is concerned about
1. Itinerary
This trip originated from the big promotion of Cebu airlines in October 2012, and the 1p tickets of Shanghai, Xiamen, Guangzhou and other cities flying to Manila, which was equivalent to no money. At that time, I was still a self-help tour of Xiaobai. Of course, now I'm still Xiaobai. My good brother who went to the Philippines and got a diving certificate told me that there was a big promotion of Cebu airlines in the evening, I asked if I wanted to go together. I didn't know what was going on at that time. As soon as I got excited, the ticket came out. Think about it later, maybe because October is my Scorpio month, I have more passion to do anything. Because of the slow start of air tickets, I didn't buy a ticket from Shanghai Manila, which is closer to Hefei in Anhui Province. I had to choose to take off from Xiamen, which virtually increased the cost (air tickets to Xiamen and a day's stay in Xiamen). After the ticket comes out, the basic itinerary will be decided: Hefei Xiamen Manila Mint Island Cebu Long Beach Manila Shanghai Hefei.
2. Expenses
This is the first question that many people ask after they come back from the tour. I'll make a simple list. Because the air tickets and accommodation are all reserved about two months in advance, it's good to go out with only the money for eating, drinking and playing. The following fees are for two people (RMB per person)
1) Air ticket + train ticket + accommodation:
From Hefei to Xiamen: 820; Xiamen accommodation: 300;
Xiamen to Manila and Manila to Shanghai (International): 1000;
Philippine domestic flight 3 plus insurance and accommodation in mint Island: 3550;
Accommodation on Long Beach Island: 1050; Accommodation in Shanghai: 128;
The train from Shanghai to Hefei: 376.
2) Eat, drink, play, shop, buy Gifts:
Xiamen: 450; Manila: 5000; Shanghai: 100.
Total: 12700, about 6000 per capita
3. Safety
I always think that politics is dirty, so don't associate tourism with politics. The relationship between China and the Philippines is indeed tense, but as long as you don't be too arrogant in Manila, the capital, and go to the downtown or crowded areas of other people to hype "XXX island is Chinese!" It should not be life-threatening. At least on Mint island and Long Beach Island, which are relatively mature tourist islands, most of the Filipinos we have met are very friendly. They don't care about politics or who owns XXX island. They only do their own business happily. Therefore, in these islands with high tourism maturity, safety is not a problem at all.
4. Language problems
After passing the CET-4 61.5, I haven't touched much English. With the help of poor English, body language and mobile English Chinese dictionary, I feel that I am able to travel freely in the Philippines. So, don't worry. If you stay in the Philippines for more than a week, you will be very used to the surrounding English environment, That just returned to the domestic need to re adapt to the surrounding Chinese environment.
OK, next, follow the route of the journey, let's start...
Maybe the strategy is not very detailed, you can send me a private message if you need a detailed strategy_ O ha! Long beach + Mint (air ticket, entry and exit, accommodation, food, transportation, activities... Various strategies (⊙ o ⊙ oh)
----------------------------------------------------------------------------------------------------------
Gorgeous dividing line
Day1: Hefei Xiamen
In the early morning, with all kinds of excitement, I started my first self-help trip abroad. At that moment, I felt very happy. I felt that the gray day in Hefei was no longer so bad. The yellow sun was so attractive. Yes, I was hungry...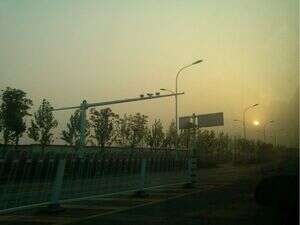 In fact, I have come to Xiamen many times, and Xiamen's strategy online is also one by one, so I won't say much about Xiamen, just some feelings. The first time I came to Xiamen was in September 2009. That year, I made a decision to change my life trajectory on the coast of Gulangyu Island in Xiamen. Today, I am so happy and happy, which has a direct relationship with this decision, so I still have special feelings for Xiamen. Compare these visits to Xiamen, let's say a little bit.
1. Food: huangshengji Series in Gulangyu is still so delicious. You can still make free breakfast every morning and buy a cup of malasan. Life is really satisfying. However, Malasan of Gulangyu Islet seems to be coming out of many homes. There are several kinds of flavors that do not suck up. The juice is more mixed with water. The authentic one is the 181 leading road. Lin's fish balls are delicious, and Zhang Sanfeng's milk tea is just like that. The oyster fried taste is better than the one at No. 189 Longtou Road, but the fried spiced flavor I used to like has become a mess. Miss Zhao's shop is still overcrowded, and the Babycat cat is still lazy, looking at you with the eyes of "you stupid earthlings".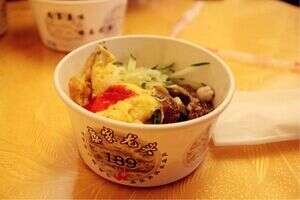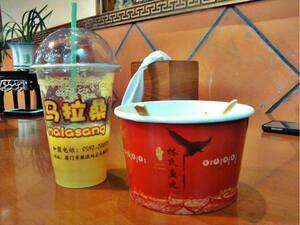 2. Photo taking: when you come to Gulangyu, whether you're pretending to be a B or you're here for a tour, what you're after is a little fresh feeling of literature and art. So, we've left a figure in the following places.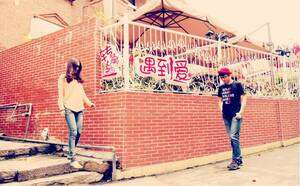 Again, I want to make complaints about it. As a photographer, the biggest tragedy is that you can make MM beautiful. But MM really can't make you look beautiful. I cry. I believe many photographers and friends share this feeling. Let's cry together. So far put so many pictures, I finally with little red riding hood for the first time_ T。
Today's expenses: (the following daily expenses are shared by two people or four people)
Airport luggage: 10
Taxi to ferry: 22
Eat squid, fried spiced, oyster fried, malasan, Groupon fish cake, fish balls: 110
Day2: Xiamen Manila
Because it's 23:30 p.m., we can still have a relaxing day in Xiamen during the day. As a foodie, we can't let go of delicious food. Because the flights of China's low-cost airlines to the Philippines are mostly at night, so in order to get off the plane without starvation, we decided to have breakfast at Lujiang Hotel opposite the Gulangyu Wharf in the morning, At noon, eat beef jerky in Huang Shengji. In the afternoon, eat vegetarian pie from Miss Zhao's shop as afternoon tea. In the evening, eat seafood at 141 Kaiyuan Road. I remember when I first came to Xiamen in 2009, not many people knew about 141 Kaiyuan Road. Most of the local people in Xiamen came to eat it. The price was cheap and the taste was absolutely good. Four years later, the seafood stall at 141 Kaiyuan Road was specially marked in the free hand-painted map of Xiamen Airport, so the price was naturally different, But the only consolation is that it still tastes great. So, if you want to destroy a delicious food, you have to report it desperately!
The awesome service and price of Lujiang hotel is really enjoying the morning tea. Today, it has also had a light rain. The delicious snow plum is watching the window outside the Pu 'er tea.
The rain, that kind of comfortable, I think you understand.
Because there will be a lot of things to do after the night flight and arriving in Manila, we decided that we must achieve the standard of "holding the wall in and holding the wall out" for the seafood dinner in the evening. Four people ate nine courses of seafood and a soup. All of them were in a daze and agreed to take a walk before going to the airport.
Finally, it's an exciting time. With passport, visa and air ticket, I walked into the "International Departure" area of the airport for the first time. I was so excited that I had to take photos as a souvenir. Just after taking the photo, I found that mm was missing. I turned around and saw that after passing the customs, mm was immediately attracted by the duty-free shop. Ah, women, sigh
Before I read the strategy written by others, it was said that the air conditioning of the flight to Manila was very sufficient, so we still had some preparation. Mm took a blanket, I was wearing a submachine suit. You don't have to say, I really played a huge role on the plane. I have always been a very hot person, but I dare not take off my submachine suit on the plane because of my constitution. It's really cold! On the plane, the stewardess will send you an entry form (I can't remember the full name, so it's called anyway). Just fill in it according to the online strategy. Remember that the place to fill in must not be empty. Otherwise, when you go through the customs, the staff will ask you some questions. If your English is good, it's OK. If your English is not good, it will delay a lot of time. In this way, we came to the Philippines half asleep and half awake.
Today's fee:
Eat cuttlefish balls, malasan: 32
141 Kaiyuan Road Seafood stall: 185
Taxi to airport: 23
Airport KFC and other aircraft: 16
Day3: Manila Mint Island
At about 2:30 in the night, the plane landed at Terminal T3 of Manila International Airport in the Philippines. At about 3:30, we finished the work of baggage collection, customs clearance and currency exchange. When it comes to currency exchange, we still suggest that you exchange RMB into US dollars in China and US dollars into Philippine pesos at the exchange point of Manila airport. First of all, in China, it is very troublesome to convert RMB directly into peso in the Bank of China. Most of them need to make an appointment, and the exchange is limited, so it is much more convenient to convert RMB into US dollars; The exchange rate of US dollars in Philippines is relatively stable. We exchanged 1:40.8 at that time, but the exchange rate of RMB in Manila (especially in the peak of holidays) is very unhelpful. The normal rate is 1:6.5. But because of the frequent Chinese tourists coming to Philippines for a holiday, the exchange rate has changed to 1:5 suck.
Let's talk about a small episode here, because this trip is a free trip for seven of us. Our brother who came to the Philippines and helped us to book tickets flew from Shanghai (team a tentatively). I flew from Xiamen with mm and another pair of good friends (Team B tentatively). Our plane arrived at about 2:30, while the flight from Shanghai arrived at about 4:00, We made an appointment to meet at the customs exit of Manila airport before departure. Because this brother has the experience of traveling abroad, he arranged the itinerary and air tickets this time, so the next four of us waited for team a to arrive, and he also arranged the following things to take us, because it was said that we were going to fly from Terminal T3 to terminal T4 to tubilaran by Philippine domestic flights. How can we get there? How much? How much time? How to board a flight abroad, go through the security check, and what other procedures? Our B team's four little white don't know anything, thinking that there's a team with them anyway, that's why the lack of crisis consciousness leads to the following episode.
The four of us are at the customs exit, waiting and waiting, waiting and waiting, waves of zombies. No, it's the crowd walking in front of us, even if we can't see the three people in team A. our mental state gradually calms down from the various surprises and excitement after getting off the plane, and then begins to worry, Then they began to speculate: were the three of them arrested by the customs? Is there anything wrong with the plane? Did you forget to take your ticket with you??? All kinds of conjectures make the four of us more and more unstable. Because we are going to take the plane at about 7:50 in the morning, and it is said that it will take at least 20 minutes from T3 to T4. We have been waiting from about 3:30 to 5:30, and the anxiety continues to spread. Should we continue to wait or should we take domestic flights to mint Island first? All kinds of anxieties and anxieties... Finally, we decided that four of us in team B would go first, hoping that the three of us in team a could meet in the terminal hall of terminal T4.
Before leaving T3 terminal, we were very worried about missing the next flight, so we wanted to take a taxi to T4 terminal. In China, we usually turn to the police for help when we encounter problems. With this habitual thinking, I asked the security guard for advice, about how long we can get to T4. The security guard gave us a ticket, which roughly means that he helped us call a taxi to T4, but it needed 600P. It's so dark! It's only 15 minutes' journey. It's no more than 100p. It's six times as much! So I decided to go out. At that time, I thought: according to the Convention, there must be bus connecting between the airport terminals. Finally, I found the bus stop 30 meters to the right of the exit. At this time, it was close to 6 a.m., and the sign said that the bus was the first flight at 6 a.m., every 20 minutes. But at 6 o'clock, I still can't see the shadow of bus. At this time, our four hearts have been nervous and anxious to nearly collapse, MM's mood has become extremely irritable, at this time, I can only tell myself to calm down, only calm can make the right judgment. At 6:20, the bus finally arrived. After confirming that it was going to T4, everyone got a 20p ticket. At the moment when the bus started, the four of them finally breathed a sigh of relief.
When we arrived at terminal T4, we took out our tickets and asked about them all the way. Finally, the four people successfully checked in, printed their boarding passes and passed the security check. When they found the gate and sat down, the four people were exhausted. The two mm had fallen asleep. We two men were looking for a topic with each other, constantly stimulating each other's nerves, because we know that, We can't sleep at this time. We must stay up until boarding.
Finally, finally, three people from team a appeared in front of us. They were demoralized. They immediately became energetic and told Wei Mao that we had to wait for such a long time. The reason was that we forgot to fill in the immigration form on the plane and started to fill it after getting off the plane. It was very slow to fill in the first time. When we were in line, we got in the wrong window, all kinds of balabalabalabala, The entry form must be completed in advance! Otherwise, it's really easy to delay!
After this little storm, I suddenly found that people really have great potential, and these potentials must be stimulated in the face of great pressure. Just imagine that four people, who have never been abroad, have their itinerary tickets arranged by others. When they go abroad, they find that the leader has not come. The feeling of anxiety and helplessness will be infinitely expanded in the foreign environment, At this time, we really need to keep calm, calm and not egg pain.
Finally, I came to tabillalan airport. I always think Luogang airport in Hefei is the smallest airport I have ever seen. Well, this airport is smaller than Hefei! When I think this is the smallest airport, the cardiklen airport in the next few days has set a new record in my mind. This is what I'll say later. I don't want to show it here.
Off the plane, looking at the standard blue sky and white clouds, everyone's heart is down, smile back to everyone's face, thank God, shout: Here we are!!! Out of the airport, we found the driver who had been reserved before. 500p took us directly to the hotel in mint island. When we arrived at the hotel, everyone was stupid again, because the hotel is in a place where birds don't poop and chickens don't lay eggs. It's very far from Alona beach, the most prosperous place in mint island. It takes more than 30 minutes to drive. Every time we drive back and forth from the hotel, the van with air conditioning is 600P, and the car without air conditioning is 300p, which really increases a lot of invisible costs, And a lot of time was wasted. Moreover, there is no big shop mall on the island. It only takes another 500p to go to the supermarket and take 40 minutes to go to the town. The hotel is through haoqiao.com( http://www.haoqiao.cn/hotellist?city=82&ut=43 )After the price comparison function, it is ordered on the booking. I also read the regional interpretation of haoqiao.com before, and the price will be more favorable in the place far away from Alona beach, but this time it's a bit too remote, so I suggest you come to mint island and stay near Alona beach.
The hotel is grand Luis Mountain Resort and Conference Centre( http://www.haoqiao.cn/hoteldetail?city=84&hotel_ The girls began to take a bath, and the boys were sent to the supermarket to buy food and sunscreen, In order to save money, the three big men sat in the car without air conditioner and seemed to be in the steamer. They came to the supermarket in 40 minutes and bought the phone card of globe (they also have it in Terminal T3, or they can buy it there. They need the help of the staff to set up the gateway, otherwise they can't make a phone call and send a short message). They bought food, drink and the most important sunscreen, For sunscreen and repair gel, we chose spf80 from banana boat this time. Later, it turned out that these two things worked very well. Although the spf80 sunscreen was very oily, we didn't get sunburned in the past seven days in the Philippines because we applied all the skin exposed to the sun half an hour before going out, and we applied it on shore after going into the water. What's more, the banana boat's after sun repair gel has a very good effect, and can be used as a daily moisturizer. It absorbs very quickly and has a very good repair effect.
After shopping, we went back to the hotel. We hadn't closed our eyes for 30 hours. We finally fell asleep in a state of high anxiety. We woke up at night and spent 500p to take a bus from the hotel to Alona beach. We talked with the Chinese owner of Mr diver about diving the next day. On the way back, he expressed his indignation at the fact that the hotel had to spend 600P every time to pick up Alona beach. Seven people in the car discussed the plot of changing the hotel in front of the Philippine driver.
PS: after buying the phone card of globe, there are two kinds of packages recommended on the Internet. One is: send supersurf200 to 8888, and buy a 5-day unlimited mobile Internet package for 200P; The other is to send powersurf 50 to 8888 and purchase 100m traffic for 50p for 3 days. I think 100m package is enough, and it's very economical. Three days later, if you still need to use it, send powersurf 50 to 8888 again, and it will be OK. In this way, it will only be 100p in six days.
About eating, there are many open-air shops in Alona beach in the evening, which are very busy. There are a lot of seafood and the famous mango shake. However, they always feel that the Filipinos have a unique environment and ingredients, and they can't cook. They treat seafood as I bake, I bake, I bake!! So, seafood is very fresh, but they are not very good at it. It's expensive to eat seafood in Alona beach. It's not very cost-effective. It's really nice to have a drink of mango shake here.
Today's expenses (starting from today, the monetary unit is Peso P. don't look at the big figure. In fact, it can be converted into RMB and divided by 6.5)
Manila T3 terminal buy globe phone card: 400
Bus from T3 to T4: 40
Airport pick up Charter: 150
Mint Island supermarket purchase: 1090
Round trip from Baohe to Alona Beach: 500
Seafood for dinner: 1150 (almost nothing)
Bought an extra bottle of post sun repair Gel + water + off anti mosquito cream: 400
Day4: Mint Island
Today can be said to be the real beginning. I feel like traveling abroad. Yesterday, on the way back to the hotel, we had planned not to stay in Grand Luis Mountain Resort and Conference Centre, but to find a hotel near Alona beach to avoid fatigue. So in the morning, seven people started with their clothes and food on their back. The first time I saw Alona beach in the daytime, everyone's first sentence was "wow ~ ~ ~ ~ ~ ~ ~ ~ ~ ~ ~ ~ ~ ~ ~ ~ ~ ~ ~ ~ ~ ~ ~ ~ ~ ~ ~ ~ ~ ~ ~ ~ ~ ~ ~ ~ ~ ~ ~ ~ ~ ~ ~ ~ ~ ~ ~ ~ ~ ~ ~ ~ ~ ~ ~ ~ ~ ~ ~ ~ ~ ~ ~ ~ ~ ~ ~ ~ ~ ~ ~ ~ ~ ~ ~ ~ ~ ~ ~ ~ ~ ~ ~ ~ ~ ~ ~ ~ ~ ~ ~ ~. That piece of blue sea, light blue, light blue, blue to distant deep blue, with white sand beach, oh my God, this is not the paradise we dream of!
Don't say much, just look at the picture.
Yes, I'm going to dive today. If I don't dive in mint Island, I'm really sorry for this island. When I was in China, I contacted Mr diver early. I experienced 2300p / person diving once for about half an hour. Accompanied by the diving coach, I felt really good. He would make you experience the fun of diving very carefully. Mint Island diving site is a Bali casag Island, which takes about half an hour by boat. It's a paradise for diving enthusiasts. It seems that there are several diving spots, each of which has a different view. Seven of us are in the water under the second diving spot, where we can see the cliffs of coral reef.
Here are some feelings about diving. It is suggested that we eat very little for breakfast on the day of diving. We eat too much. When we snorkel at the first diving point, our stomach is very uncomfortable because of too much action, so we vomit all breakfast. So we really don't eat too much before diving, especially the students who snorkel for the first time, Tension in the heart can cause extreme discomfort.
Besides the feeling of diving, the first snorkeling was actually the first time I felt the ocean from zero distance, because I was a dry duck You can only wear a life jacket and snorkel near the boat with fins and goggles. You have to change your breath after a few swims, so if you have the conditions, you can buy a set of snorkeling equipment. It's very convenient and hygienic. When we buried our head in the sea for the first time, we couldn't see anything except a deep blue circle surrounded by countless rays. When we went to the place with coral reefs for snorkeling, we first felt the beauty of coral reefs. The colorful world mixed with all kinds of small fish was really intoxicating, but next, when you swam to the cliff of coral reefs, Looking at the beautiful coral reef on one side, and the cliff on the other is the bottomless cliff, the psychological shock can not be described in words. In short, diving is very high, very unforgettable, free or need to test a diving license.
Next, on the MM map, today's rest is a good rest.
In the evening, I decided to stay in a hotel called (Lost Horizon Dive Resort annex) not far from Alona beach. It's very convenient to travel. It's only 10 minutes' walk from the beach, so it's convenient to go out for dinner. We found a very delicious roast chicken near the hotel, 200P one, very, very fragrant, because we were too high today, and we had delicious food in the evening, so everyone's mood was very high. At this time, the guests at the next table kept looking at us. At this time, we realized that we had brought our bad habits in China to foreign countries. Most places where we eat abroad are not noisy. Therefore, in the days after that, in order not to lose the face of the Chinese people, we all spoke very quietly when we ate. Here we also remind the students who are traveling abroad for the first time to pay attention to these problems. We are not allowed to fly 24 hours after diving, so we plan to have a day off tomorrow. The day after tomorrow, we will go to Cebu by boat from tabilaran, and then fly to cardiklen Airport (Long Beach Island) at Cebu Airport. We suggest that we buy the tickets one day in advance, otherwise we may not be able to buy the earlier tickets on that day, so as not to delay the flight.
Today's fee:
Round trip by charter Alona: 200
Extra room charge for one day: 1400 yuan
Experience diving: 4500
Coke, mineral water and mango shake: 350
The day after tomorrow Mint island to Cebu ticket: 1140
Eating roast chicken and drinks: 285
Day5: Mint Island
Today is just a day of leisure on the beach. I took a picture with mm. I did a legendary killing chicken by a horse on the beach. Many of the lounges on the beach belong to the hotels on the beach. All of them will be watched. Some need to consume drinks to sleep on the lounges, and some need to pay a fee at the hotel. In this way, lying on the beach without thinking or doing anything, looking at the sea and blowing the sea breeze, shouldn't travel be so relaxed and comfortable? As a photographer, you have to accept the tragedy of no one to help you take photos.
This is lunch, en, 100p, but boys generally don't have enough to eat, and it's cheap. It's OK, boss. One more pls...
Goodbye, beautiful Alona beach, goodbye, unforgettable Mint island~~
Today's fee:
Lunch: 300
Beach chair: 500
Ma Shaji: 600
Dinner: 310
I bought a Nike T-shirt: 875
Bus back to natura Vista Hotel: 200
Day6: Mint Island -- Cebu -- Long Beach
In fact, the main task today is to get on the road. I left my room early in the morning, left for the wharf at 6 o'clock, took the first boat to Cebu, arrived in Cebu in 2 hours, took a taxi to Cebu Airport, and took a plane to cardiklen airport. Here's a little bit of science popularization. When you enter the Long Beach Island, the check-in counter begins to weigh your weight and the weight of the box. If the weight of the check-in is more than 5kg (if you remember correctly), you need to pay for the excess baggage. Anyway, when you go to Long Beach Island, you can't check your luggage. It seems that the weight of the hand-held luggage is limited, but generally as long as it's not too heavy, The airport staff turned a blind eye. When you enter long beach, you need to buy tourism tax. If you remember correctly, it's 400p.
The domestic flights in Cebu are basically such small planes. It seems that they can turn 180 degrees in situ. They don't need to turn around. I sweat ~ ~ there are two airports in long beach. Kadikelan is very close to Long Beach Island. It takes 10 minutes for Tutu to get to the wharf of long Beach Island, but there are not many flights in this airport, and the price is on the high side. So most of the self-help students will choose another airport: caribo airport, which takes two hours to get to the wharf of Long Beach Island, but there are often special tickets, which is the standard strategy of exchanging time for money. Our trip this time is to fly from Cebu to cardickland, but when we leave long beach for Manila, we choose caribo airport.
When you get out of the airport, you can see a special Tutu bus stop, where you can directly buy the ticket from the wharf to Long Beach Island. When you get to the wharf, you also need to buy environmental protection tax and tourism tax. It seems that the total is 150 + 100p. You finally arrive at the wharf of Long Beach Island in 15 minutes by crab boat. Don't worry. When you get here, if you don't have a pick-up service with the hotel on Long Beach Island in advance, you have to wait for a taxi at the vehicle distribution center of the wharf. You can queue up to take a Tutu. It's very cheap. 100p can be delivered to almost any place on the island, and 60p is enough; You can also wait for some big cars. The car without air conditioning is 300p, and the car with air conditioning is 400p.
After arriving at Long Beach Island, the island has three berths, namely S1, S2 and S3. Dmall, its central shopping mall, is in S2, which is the pick-up and drop off point for many hotels. Therefore, it doesn't matter if the hotel in Long Beach Island is far away from the white beach. Generally, there are many shuttle buses to dmall every day.
After two hours of boat, two hours of plane (including waiting), half an hour of boat, half an hour of waiting for a taxi, half an hour to the hotel, a total of five and a half hours of tossing, after suffering, we finally arrived at the hotel, Orinda. Everyone has the old rules, sleep and rest, get up at night, go shopping in dmall, and get familiar with the environment.
Here's a brief introduction to Orinda. It's much better than the reservation in mint island this time.
Hotel features (transferred from haoqiao.com)
·It's very convenient to go out. There's a motorcycle at the door of the hotel. You can go anywhere you want. The service staff are quite friendly
·It is suitable for those who like quiet and the guest room is clean
·Convenient transportation, beautiful sea view
·It's only 106 meters from dinwird beach and only 2 minutes' walk. It's only 792 meters from Mount Luhuo and only 10 minutes' walk
Through the comparison function of haoqiao.com, we chose the cheaper Agoda Reservation:
Through the website, you can see how far it is from the surrounding scenic spots
Dmall's landmark building, the small Ferris wheel, can't help taking a picture....
Dmall has a lot of food, drink and clothing. Behind dmall is the famous 4km long white beach. Today, I just want to get familiar with the environment and have a simple meal. The next step is may day. When I got to Changtan Island, I found that it was really occupied by the Chinese. The sea of people in dmall was filled with Chinese people shopping, most of them in Shanghai dialect. I had an ice cream omelet. Great. Walk around and go back to the hotel~
Today's fee:
Charter to the dock: 150
Check in luggage by boat at the wharf: 300
Taxi to suwu Airport: 105
Lunch at airport: 165
Airport excess baggage compensation fee: 1120
Tax to Long Beach Island: 400
Bus to hotel on Long Beach Island: 120
Dmall night shopping: 200
Day7: Long Beach Island
Wake up naturally in the morning and get up to the private beach behind the hotel. This is the best place to take photos. In the distance is the legendary westcove Hotel, which is full of invincible sea view rooms. Of course, the price is also invincible.
Next, we are going to the famous seafood market d'talipapa on Long Beach Island. This market is actually very close to dmall. When we come here, we should really learn how to bargain. People like mm and I who can't bargain can only rely on selling cute, but it seems that selling cute here doesn't work. The small vendors here can basically speak simple Chinese. The specific bargaining depends on the two sides typing numbers back and forth on the calculator, Later on, in fact, bargaining here is also one of the fun. Looking at the fresh seafood, nearly 3 Jin lobster, saliva flying, bite teeth, a 3 Jin lobster, a big squid crab, 2000p deal, when you go to the processing shop next to the seafood market, this circle is all small processing shop, and Fujianese open, as for which is good, don't think much, see which family is more firm to eat, no problem. Choose a lobster to do two meals (head to do seafood kimchi, body to do butter fried), paste crab curry method, ordered a cup of herbal tea and a cabbage match. The total seafood meal was 2800P, and the two people were in a daze after more than an hour. Next to the table is a pair of Shanghai lovers, also bought a lobster and a paste crab, asked about the price, they cut to 1650p, ah.... People who can't bargain cry~~~
After eating and drinking, I took a tutu car to the famous Puka beach. It's a private beach of the hotel, but tourists can enjoy it for free. The beach is very big, but there are few people, and it's a perfect place to watch the sunset, with good light and beautiful photos. Well, on all kinds of beautiful pictures, after seeking MM's approval, large scale bikini welfare is on the stage!
The most beautiful sunset is coming. It's very short, but it's really beautiful. In our country and our city, how long have we not seen the sunset?
After taking photos at Puka beach, we still took a tutu car and went back to dmall to look for food. Because it was May Day, the number of tourists increased sharply, and the price of Tutu car also began to rise. The original 100p rose to 150P. Mm and I were not in a hurry. We walked to protest against the price rise. After 5 minutes, a tutu car came and 100p went to dmall. We had a deal!
DMALL came here, there are many food here, and many strategies will be written, so I will not introduce them one by one. But I must make complaints about a restaurant, which is the legendary OLE restaurant. On numerous strategies, this restaurant is popular. Seafood fried rice is very delicious. It must be ordered at every table, and seafood fried rice needs 40 minutes. Well, mm and I came here for the strategy. As a result, seafood fried rice is like this.....
That's what it looks like in a bowl
There's no appetite just to see it. Eat it in your mouth.... It doesn't taste as good as our own fried rice with beef and eggs. Some of the fried rice is burnt. Maybe what we ordered is not quite right. I think others eat golden yellow, but later I heard that they also eat golden seafood fried rice. In fact, the taste is very general. The price is as high as 870p. It's really not worth it. Mm and I didn't eat much.
Although ole's paella is not very delicious, it will not affect the good mood of the whole day. At night, a music festival was held on the beach. Countless strong men and beautiful women were wearing hot clothes, dancing and drinking with the music. It was so high that mm and I watched for a while and then went to dmall to wait for the bus of the hotel, go back to the house and go to sleep. ZZZZzzzzzzzz
Today's fee:
Tutu to d'talipapa seafood market: 60
Seafood, processing fee and cabbage: 2800
Coconut smoothie: 90
Tutu bus to Puka Beach: 200
Drink coke and mango shake: 140
Ole seafood fried rice and salad: 1100
Day8: Long Beach Island
In the morning, we walk to Friday beach between S2 and S3. The beach here is as fine as flour, so we start to make noise here....
After making a fuss, I still want to take a picture for mm, otherwise I will be cut to death.
There are many sightseeing projects in Long Beach Island. On the beach, there are Filipino guys all over the hotel to introduce them to you. The price is also negotiable. Yesterday, my friend said that he talked to a Filipino guy about playing parachute at 9 o'clock today. He was 600P by himself. But when we arrived at the appointed place at 9 o'clock in the morning, the Filipino guy didn't appear, so I began to look for a new peddler to talk about. In fact, these hawkers are procrastinators. As long as they talk about the price well, they can take you to the gathering point of amusement projects and get a commission. So when I talk to a peddler, I should first choose one with a good face. In this way, it will be easier to bargain. People say that the appearance comes from the heart, and those who look good still have a high probability of being good people.
This guy's name is don. This is the most kind-hearted guy I can find. I talked with him for a long time. In the end, I got a deal with 750p parachute and 150P sailing at sunset. Generally speaking, the price of parachute is reasonable. The price of sailboat is a little expensive, because we have 10 people together. Generally speaking, a sailboat can watch the sunset at about 1000p. It is agreed that 1:30 p.m. will be at the assembly point to start the sea parachute and sailing sunset.
At noon, I ate the super big pizza of yellow cab family. This is four seasons pizza. This big pizza is enough for four or five people. After a big meal, I found a beach chair and ordered a mango shake to wait for the arrival of the afternoon.
In the afternoon, we arrived at the collection and distribution center of the tour project as scheduled, and the speedboat took us to the sea. To be honest, it was very cost-effective for 750p to play this speedboat parachute alone. This parachute was very large, which put us very high and far away. Looking down from the sky, the sea was like a gem, and Long Beach Island became very small. That feeling can't be described in words. The time is half an hour. Before we get down, I was still thinking, how can they control us to land on the boat? As a result, I think too much. When we are pulled back from the air and close to the ship, the last step is to throw us into the water, and then drag us back. Well, glory is wet!
This is the speedboat that will take us to the parachute
This is our parachute.
Let's go. Well, although we are laughing, we are still very nervous.
Let's go!!
We're up in the air. Can we still see us?
Back, mm pointed to the water and said, do you want to throw us into the water? The voice is not falling.....
Wet with glory~~~
Come on, let's take a picture, two lovely Filipinos.
From the evening to see the sunset there is a period of time, this time is to take pictures of MM time, so, put two large it.
I went back to the hotel to take a bath. After a short rest, I went to Starbucks near dmall to buy a Mocha xingbingle. The biggest cup of xingbingle here is about 26 yuan, which is much cheaper than that in China and has a good taste. What's more, I was lucky when I paid for it. I could get a cup of coffee for free by filling in a survey on the line.
Show the lucky customer's receipt.
Next, we are looking forward to seeing the sunset on the sea for a long time. It is undeniable that such a sea and such a day are really hard to see in China.
After watching the sunset, I went to have a dessert halohalohalo and bought a fried chicken set meal to fill my stomach. Because I am leaving Long Beach Island tomorrow, most people will go to store 63 of d'talipapa to buy 7d dried mango, coconut essential oil and handmade soap as a letter. So, we rushed over.....
Today's fee:
Parachute at sea: 1600
Four seasons pizza for lunch: 350
Taxi to and from the hotel: 100
Starbucks: 170
Sailing sunset: 300
Mango shake and halohalohalo: 155
Handmade soap: 1280
Dried mango: 1050
Fried chicken set meal for dinner: 108
Supermarket shopping: 530
Day9: Long Beach - Manila
It's the last day. Today, I have to take a two-hour bus to caribo airport, fly back to Manila from T4 to T3 in Manila, and then fly back to Shanghai at 6:30 in the evening. In order to keep the last beautiful time, mm got up early and dragged me to the beach to take photos_ T
Well, needless to say, it's the last day. Let's go straight to the photos.
The breakfast in the hotel and the cat next to me asking for food.
To the beach, as long as the color of the clothes is gorgeous, how to shoot is very good-looking.
Finally, it's time to leave, because it's may day, so even the ticket will be stamped with a special stamp of love.
It takes two hours from long beach to caribo airport, two hours to fly from caribo to Manila and at least half an hour to transfer from Manila airport T4 to T3. Then the time for Manila to fly back to Shanghai must be three hours, because it is very troublesome to handle boarding pass, security check and customs. It took us two hours to get to the T3 waiting hall until all the formalities were completed. The airport radio began to call our names and let us board as soon as possible. We trotted all the way and finally boarded the plane. Therefore, more time must be reserved.
When I got on the plane, I lay in the suitcase for 9 days and got on the body again. Take a closer look at the picture below. There is air conditioning beside the lights in the cabin. Air conditioning is kiss!! It's really cold!!!
The plane takes off. Goodbye, Long Beach Island. My blue dream. I know it's time to wake up, but I know better that this blue dream will come back again......
Today's fee:
All the way trot, forget almost, from the Long Beach Island pier will have a car to caribo Airport: 200P a person.
Leaving Long Beach Island at the airport is subject to tax, which seems to be 550p per person.
Day10: Shanghai Hefei
The landing time of Manila flight in Shanghai is 12:00 at night. Jingyue 99 Hotel (Jiangzhen Hotel, Shanghai) is recommended here. The price is cheap, and it also provides pick-up service (10 yuan per person). It is very suitable for those who stay in Shanghai for one night and continue to walk the next day. The price is also 128 yuan cheaper. In the afternoon, I went back to Hefei by motor train.
On the last day, there is really nothing to say, just say a little bit.
1. Lovers travel for a long time and go abroad. In fact, it's easy for two people to have conflicts, because when they arrive at a new environment, they all want to play more places or have places they especially want to play. In this way, they can leave a good memory. But at this time, it's difficult for two people to unify their opinions, so the conflicts come. So, try to be more tolerant for boys. After all, it's not easy to come out and play once. The self-help Tour saves money, but it's really not easy to play. When you're tired, you don't agree. When you want to lose your temper, you still say to yourself: calm and peaceful! After all, the most important thing about travel is mood.
2. When traveling abroad, English is not very good. Before traveling, I suggest you download several apps from your mobile phone: Travel English and Youdao Dictionary (you must download the English Chinese dictionary library to your mobile phone). These two apps really help me a lot. When you don't use English for a long time and want something, but that word just can't pop out, you will collapse. The next Agoda app in the mobile phone is very convenient for booking.
3. There is no habit of tipping in China, but foreign countries respect workers very much, so we must correct the problems we have developed in China for a long time, including keeping our voice down in public places, giving waiters some tips (at least 20 yuan in paper currency, but no coins) after eating or leaving the hotel to show our recognition of each other's service, What impresses me deeply is that any vendor in the Philippines will say "thank you" to you after you pay, which is unthinkable in our country.
4. In the face of this situation, I sincerely suggest that you travel abroad more. At least my feeling in the Philippines is that the air tickets are much cheaper than in China, Most of the food is cheaper than that in China, and there is no food safety problem. The price of the hotel is similar to that of the Express Hotel in Beijing, Shanghai and Guangzhou. It's only three hours to fly from Xiamen to Manila. Why don't we go abroad more?
5. Some people may ask me about the camera equipment. In fact, I don't think the hardware of the camera itself is so important. The important thing is to capture some beautiful people and scenes with heart. Even the camera of the mobile phone can take great pictures. My camera configuration is: Canon 500D + Tenglong a16 lens, which can be regarded as the low-end machine in SLR, but I'm very happy when I get used to it. I recommend a book "photography starts from the heart" written by apple, a famous photographer on Sina Weibo. It is a book similar to martial arts mental skill. It is very helpful for people who already know basic camera operation and composition to improve their photography level.
6. What impresses me most in these ten days are: blue sky, white clouds, green water, white sand beach, the shock of diving under the sea, the seafood of Long Beach Island, and the unspeakable underwater parachute. In a word, it's really beautiful.
7. Read thousands of books and travel thousands of miles. Struggling to earn money is for a better life. When you are exhausted, the company will immediately find someone to replace you, but your parents and relatives will be devastated; Hard to earn money, reluctant to spend, hard life, only to buy 70 years of property rights, no entertainment, no travel, live like a zombie, the results of life are the same, the important wonderful is this process, more walk more look, life will be really different.
8. Finally, praise yourself. Girls, we must find a man who can take photos to be our boyfriend!! Boys, we must teach girls photography! Otherwise, you'll be waiting for the same picture as me, in which only others have no destiny.
It took nearly 12 hours to get this travel note out all night while looking at the photos. This travel note is an account of myself. There are many strategies for booking tickets and rooms on the Internet, so I won't describe it here. People are really forgetful animals, so we should encourage you to go out and walk. Don't be afraid of trouble when you come back. Record it. When you look back many years later, you will still feel that you were really awesome when you were young!
Lonely long distance