Recommended accommodation
Ibis Phuket Kata, Phuket ¥ 93, book now >
Launch more hotels
Published on 2013-07-09 13:47
first day
Starting from Nanjing at 12 noon, take a bullet train to Shanghai Hongqiao Railway Station, take Metro Line 2 to the East extension of Metro Line 2 to Pudong International Airport Terminal 2 (you can follow the guide, you can't go wrong, it takes about 2 hours from Hongqiao to Pudong Airport)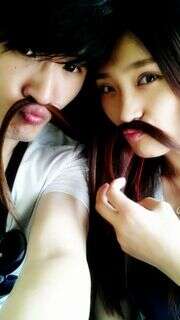 Find your airline's check-in counter and get your boarding pass with your passport (students with more things need to check in at the check-in counter). PS: Spring Airlines is cheap, but the plane is relatively small, and it has strict requirements on the weight of luggage. Carry on luggage and checked luggage are not allowed to exceed 15kg per person. Any food and water on the plane is charged, 5 yuan for a small bottle of mineral water, In addition, the plane is basically very late. Lucky Airlines is good, the price is a little expensive, provide free meals.
With a boarding pass and his wife into the security, the team is a little longer, the time is longer. The things in the duty-free shop are very cheap. If you buy them, you can deposit them for free and pay for them when you come back. ps; I suggest you go to the airport two or three hours in advance. After all, the duty-free shop in Shanghai closes around 11 o'clock, and the plane doesn't wait.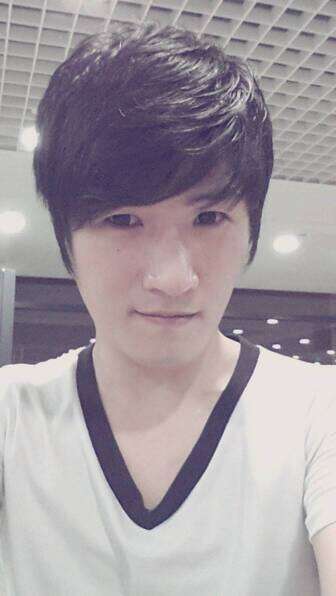 Our plane was boarding at 10:30, but it was two hours late, and we didn't get on the plane until 12:30. Arrive at Phuket at about 4 a.m.
When you get off the plane and go through the exit formalities, you will meet the pick-up staff on Ctrip holding the sign (Ctrip in Chinese). PS: students with poor English don't have to worry. When you get off the plane at Phuket airport, you just follow the flow of people. The airport there is very small and you can't find the wrong way. There is only one exit channel. In addition, the entry-exit card needs to be filled out on the plane. I will send you the Chinese and English comparison form of the entry-exit card found on the Internet. You can print it out, fill it out, take it with you, and copy it when you get the form. Remember to fill in the English capital, and you can fill in the occupation as you like..... In addition, there is a 10 yuan RMB in the passport. The customs is spoiled by the Chinese tour group... However, it will be faster to release 10 yuan, and it won't make it difficult for you.
After going through the customs clearance procedures, remember to put away the stamped exit card. If you lose it, you will be in trouble( There are some small yellow bags with phone cards, maps and other items in the place where you take your checked luggage. It's time to take your luggage. Ah, the new suitcase I just bought is dirty... You can imagine how savage it is to ship it...
Taking the luggage, he took his wife to the gate of the airport. Immediately someone came forward and said "Ctrip?", Knowing that the pick-up is coming, we wait for the passengers on the same bus to get on the bus and go to the hotel
PS: Ibis Hotel at Kata Beach is highly recommended here. It's cheap and quiet. The service staff are very friendly, but the rooms are all non-smoking. There are few Chinese tourists. There are 24-hour supermarkets around the gate. Spa and seafood are at the gate of the hotel. There are many markets to go out to the left. Remember to bargain! Students who can ride motorcycles can rent a 300B one day in the hotel lobby. Remember to check whether the fuel gauge is full when renting. Go out to the right of the hotel. There is a path across the road leading to Kata Beach. If there is a sign, you can walk for ten minutes( If you like the lively but don't mind the dirty beach, you can live near Padang. If you are rich and like to live by the sea, you can choose to stay for a few nights. The mango cocktail in Pipi island and Emperor Island Hotel is very good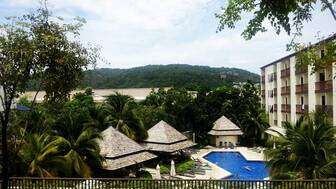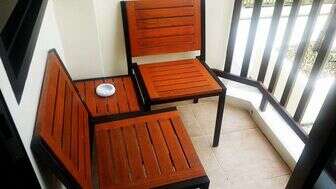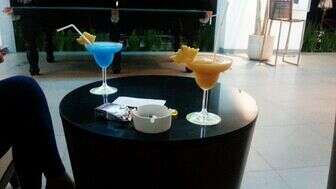 the second day
At 9 a.m., I took my wife downstairs to have breakfast, because I ordered it on Ctrip, which includes breakfast. Generally, I can eat it before 10 o'clock.
After breakfast, we are ready to go out for a stroll. We go all the way to Kata Beach and look at the blue sea and blue sky. We spent 200B on the beach, rented two reclining chairs, ordered two bottles of beer, bought some barbecue and other food, and then started a leisurely life in the afternoon, Mobile phone or something, on the beach chair, playing on the beach for two or three hours back, things still. In addition, please take good care of the beach environment. Don't let Kata Beach become as rubbish as Patong.)
I went back to the hotel at 4:00 p.m. and met my friends who had made an appointment with me. We were waiting in the lobby to pick us up to see the car of Simon's demon show (it's recommended that you order it on Ctrip, it's really cheap and convenient)
At six o'clock, the car came to pick me up. When I got to the place, I found many people, most of them are Chinese. Hahaha, I joked at that time that we Chinese are good at this. The content of the performance was wonderful, and I was forced to kiss by a demon... Let's not talk about the content. We can watch it by ourselves, and children can watch it. It's very interesting
After coming out, I must take a picture with the human demon, but I have to say, why can't we all queue up well? We must crowd around, ah
Go to the place where you get off and wait for the bus to take us. When you get back to the hotel. The four of us agreed to go to the night market in Badong. A taxi stopped by the side of the road, and I immediately began to bargain with him. Finally, the deal was made at 400B... I have to say that the taxi here is really expensive. Fortunately, we are two pairs. It's better to share it equally. I would like to remind you that the other side usually offers 500 to 600B, and 800B, so we must make a counter-offer! Poor English pro, you can also take a computer to bargain with them, see a lot of poor English students are doing this. PS: I recommend that you take a tutu with a high song. It's very nice
After arriving at the night market in Patong, I looked for food everywhere. Later, I chose a Chinese brand to eat seafood first. The taste is very grey. I recommend you to go. The service is also very good. There are also Chinese waiters. Because it was too late, I went back to the hotel after dinner
on the third day
One day trip to Pipi island was reported on this day. I had breakfast at about 7 a.m. and then I waited in the lobby for the shuttle bus to take me to the beach. PS: I recommend you to book a one-day tour of Pipi in Taobao. The service is excellent. There are free fruits, drinks and mineral water. You can also provide underwater cameras for free on that day. Remember to use your ID card as a mortgage to get your passport... Specific itinerary is not introduced, after all, Taobao is very detailed, send pictures directly
At the end of the day's journey, I really didn't want to go out to play. I ordered a few dishes at random in the hotel and went back to my room to sleep after eating...
the forth day
After breakfast in the morning, I took my wife to several markets on the left side of the hotel gate and bought a lot of souvenirs. I felt that everything was very cheap.
At noon, I found a restaurant by the side of the road and ordered a few dishes. Then I went back to the hotel and waited for the elephant ride in the afternoon
To tell you the truth, we really don't recommend you to ride an elephant. We rode on the elephant for more than ten minutes, and then we waited to see the elephant show. The elephant official was a little cruel. The elephant that my friend sat on was not obedient. We used an iron pointed hammer to beat the elephant head to bleed. It looked so pitiful.
Ps: here, we have to make complaints about two things. First, all the people should have 20B for the elephant officials. But the first China tourists gave 200B tipping to the tourists. As the officials would hold the money to the tourists who came behind, they didn't know the situation. As a result, we and some foreigners gave 100B tips, and then returned to the hotel to check with WIFI. The second thing I have to say is, please pay a little attention to the quality of Chinese students who travel abroad, otherwise you don't blame others for discriminating against you. Everyone is watching the elephant show together. They all have seats, and everyone is sitting in their own seats. However, many Chinese tourists stand on the chairs because they can see the whole and clearly, Even standing in front of other people's seats to watch the performance. After reminding them, they didn't even pay attention. To be honest, at that time, looking around and standing to watch the performance were all Chinese. All the people from other countries were sitting in their seats honestly. Even if they were blocked, they didn't say anything. Some people who were really stalled couldn't watch the performance left silently. To be honest, at that time, I really felt that as a Chinese, I felt ashamed....
In the afternoon, I went back to the hotel by car, rented a motorcycle with my friends in the hotel lobby, and went to the night market of Patong to eat seafood. The price was too cheap... I don't want to eat seafood when I come back to China...
After eating and drinking enough, we went to see the emperor show together. Well, we can bargain. If we are not satisfied with the price, we can leave immediately. No one will not let you go. Don't watch it. It's too explicit... It's not suitable for children to...
Riding a motorcycle with his wife at night, blowing along the coastline, I feel so cool, ha ha ha
The Fifth Day
When you get up in the morning and have breakfast, you will take your wife and your motorcycle around. The motorcycle can stop and go there. As long as you and the people on the car are wearing helmets, the traffic police won't stop you. Basically, they haven't seen the traffic police several times. In addition, you can rent a car with a passport. You don't need a driver's license. But motorcycle power is enough, students who have no experience try not to try
In the afternoon, we rented a reclining chair at Kata Beach, bought food, and spent a leisurely time (I was very unlucky to leave my glasses in the sea. If you go to Phuket Island and find a black frame glasses at Kata Beach, it must be the one I lost in the sea) to remind you to pay attention to sunscreen. My wife and I, as well as my colleagues, have been sunburned...
In the evening is to rest in the room, waiting for the early morning flight home (do not recommend you to take spring and autumn flight, there is no flight not late ah)!!! It's two to four hours later It's very easy to check in there. Just like in China, the airport is small. You can see the check-in counter as soon as you enter. You don't have to worry about not finding a place (there's no dried fruit in the supermarket, and students who want to buy it can buy it in the duty-free shop of the airport). You can take mineral water and lighter into the airport and put them in your carry on bag, Be sure to put two pieces of clothes with long sleeves and thick points in your carry on bag. The air conditioner is freezing
OK, let's talk about what we need to bring and what we don't need to bring. There are many 24-hour supermarkets over there, which are open all night, and things are cheaper than those in China, so shampoo, sunscreen, facial cleanser, soap and so on can be bought locally, toothbrush and so on. In addition, the hotel does not provide toothbrush, toothpaste, slippers, they have to bring their own, you can also go to the local supermarket to buy
Long sleeve clothes must be worn!! There's a lot of air conditioning over there. Myopic classmate glasses had better take two, swimming trunks god horse also can take, can not take. You'd better take the wound dressing, anti-inflammatory medicine, diarrhea medicine, seasickness medicine, anti mosquito toilet water and cold medicine
If you have anything else you need or don't understand, please leave a message
Entry exit card (Reprinted)
Local telephone card strategy (I found it on the Internet, special instructions, this is reprinted)
Purchase and use of truemove card:
One way to get it: someone at Phuket airport gives it away for free. The card is free at the place where you take your luggage and claim the free information. It also includes the 7b phone bill, which is enough to make a phone call to China.
Access 2: truemove card purchase, activation, recharge and use information: Official Website: http://www.truemove.com/en/Inter-SIM-Prepay.rails Purchase: all 7-11 are sold. There is a 7-11 600 meters outside the airport. You can ask the staff "excuse me, where is the 7-11 minimart" fee: SIM card 49b, including 5-7b call fee, Then buy a 50B recharge card, it will be enough for you. Truemove inter SIM card in English and top up card in English. Activation and recharge: 1. You can ask 7-11 to help you. You can install the SIM card into your mobile phone and ask the staff "could you please help me to top up this card". The staff will definitely activate it for you by the way. 2. It's very simple to do it by yourself. There are operating instructions behind it, and it's all telephone operation (as in China, non manual voice prompt), Specific process: activate: Dial 9300, then press 1 to select English, then the system will play your mobile phone number and package introduction, and then press 1 to OK recharge: Dial 9301, and then enter the password of the recharge card, # end, or directly enter the password of the * 123 * recharge card, # press the dial key to complete the recharge call: 1.07b one minute (1b is the call fee, and 7% service tax), SMS 5.35b a way to use: - call the domestic mobile phone: 00600 + 86 + domestic mobile phone number - call the domestic landline: 00600 + 86 + area code + landline number, such as Beijing is 010, call 10, Shanghai is 020, enter 20- Thailand: dial directly - send text message to China: 86 139 xxxxx (note + number) - query local number: Dial * 833, the system will automatically reply to the information notice - query balance: Dial 123, the system will automatically reply to the information notice - apply for WiFi / edge / GPRS / 3G Internet package: send "WiFi" text to 9433 (free Wi Fi 1 hour / month), but it has not been investigated clearly! In order to prevent the high cost, I'd better not use it first. It's definitely free to go to Starbucks.
-How to dial Thailand's mobile phone in China: 0066 < remove the Thailand number in front of 0 > (Thailand international area code 66, mobile phone number is the ten digits beginning with 08)
Mobile Internet in Thailand
Truemove card online way: send D1 to 9789, open package day package, and receive a reply soon. Because it's Thai, in addition to edge, WiFi, GPRS, and WiFi user name and password, all the others are squares. In addition to ensuring that the mobile phone can access the Internet, the APN parameters need to be set as follows: add a new APN with any name, set the APN to Internet, keep and return to the selected APN. At this time, you can set 2G / 3G. It turns out that truemove has 3G signal in Phuket, and the speed is not bad. The daily charge of truemove card package is about 30-40 baht
The photos in my wife's mobile phone just came out, and many good pictures were sent out together
Sequel - published on July 17, 2013 11:27
I found that you are generally concerned about some specific price issues. Let me talk about the price of some things I know. If you have friends who have been there and have cheaper places to go, you can leave a message to provide convenience for you
I rent a 300B motorcycle at Ibis Hotel in Kata. I can mortgage my passport for one day without a driver's license (it's cheaper to rent a motorcycle outside, but some netizens have reported that some stores have malicious fraud, such as scratches on the car, and a few cars have been tampered with). It's very convenient to park the motorcycle. You can park the motorcycle on which side you want to park, and you must wear a helmet. 。。
I picked out a few seafood prices that I had eaten and pasted them. Lobster is generally 250b500g. Mother in law shrimp (Pipi shrimp) 200b500g. The store has a special set meal of 750b eight. There are also some seafood that I can't name. The price is about 200b500g to 300b500g. We eat in a restaurant with Chinese waiters near the Patong Beach in the night market. It's easy to find them without service charge (all the seafood in restaurants are priced clearly. You can look at the price first and then decide. Some places can counter-offer, some places can't pay attention, and some places charge a 10% service charge, which needs to be considered comprehensively.) we were very tired at that time, so we didn't find many restaurants selling seafood there. You can go to several more restaurants to compare the prices
In addition, it is recommended that the first flavor restaurant in Patong has a big signboard, and the seafood set meal in it is very cost-effective. Three prawns for one fish, three dishes for one prawn, plus light vegetables, curry crabs, and the processing fee is only 2000b
Because we live in Kata Beach, let's talk about the cost of some food there. Roast Octopus 100b, a string of ten roast pigs, five flower steak 80B, a piece of beer 75B, mango cut and delivered 70B, green mango salad 80B, fried rice noodles 80B, snacks sold together. The price is also standard. In addition, you can rent a reclining chair 100b for an unlimited time
The most important thing to play in Phuket is to remember to bargain!!! Otherwise, you will suffer a lot in many places. My highest record is 4000 B to 1500 B when shopping...