In some countries, the best way to move around is not always the fastest or the most modern. But it's definitely the most authentic. If you really want to experience the culture of a destination, we recommend you take after the locals! In this case, forget about trains, cars or bikes and try something a little more adventurous.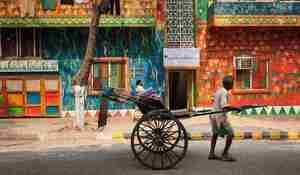 Original and uncommon…here are the strangest forms of transportation across the globe!
1. Tuk Tuk
Tuk Tuks are a popular form of transportation in countries such as Thailand, India, Nepal, Cambodia, Pakistan and Indonesia. They come in different shapes and sizes, and are real masterpieces of engineering. It's incredible how much weight a Tuk Tuk can support on three wheels!
2. Rickshaws
The Rickshaw is a kind of bike-taxi that originated in Asia. Nowadays this form of transportation can be found in many countries and is particularly popular with tourists. In Bangkok, for example, no matter how chaotic the traffic, visitors don't shy away from using this unconventional vehicle.
3. Burro-Taxi
If you don't like the idea of exploring Mijas on foot, you can always hire a burro-taxi (aka a donkey taxi). This trend started back in the 60's; as workers made their way back home from work, they would get stopped by enthusiastic tourists who wanted to take photos with them and their donkeys. A lot of times the money they earned from tourists exceeded their salaries! Today, the donkey-taxis are real tourist magnets.
4. Water T axi
The idea here is pretty straight forward: turn a boat/ship into a water taxi! This form of transportation is prominent in cities such as Vancouver, Sydney and Chicago, where water crossing is just as important as moving around the city centre.
5. Travelling upside down
Why settle for regular trains when you can travel upside down! In Wuppertal (Germany) you can board the Schwebebahn, also known as the Suspension Railway. This train might not be conventional, but it's a great way to observe and photograph the landscape. Either way, to us, it looks more like an amusement park attraction!
6. Camel Rides
Riding a camel instead of hailing a taxi might be peculiar in some countries, but not if you find yourself in India or Africa. We're not sure how comfortable or practical camel riding is, but it's sure to make traffic jams more fun!
7. Ox Taxi
If you want to go for a stroll in a taxi pulled by oxen, you'll have to travel to Seychelles. On the island of La Digue you can have these majestic animals show you around the sandbanks and tropical forests. It definitely lets you see the island from a different perspective…
8. Beer Bike
Discover European cities like London or Amsterdam while you drink and peddle with your friends! These eco-friendly vehicles have a capacity of 19 people and are great way of socializing while you do some sightseeing.
9. Coco Taxi
Next time you find yourself in Havana, go for a ride in a coco taxi. The cabs get their name from their oval shape, which resembles the form of a coconut. And while they may not seem very large, these scooter-like vehicles pick us speed relatively quickly. One thing to keep in mind, the cost of riding in a coco taxi does not depend on the number of people you travel with, but on the distance covered.
10. Elephant Rides
The elephant is a magnificent animal that plays an important role in Thai culture, representing a symbol of tradition and fortune among other things. In areas like Phuket, elephant excursions are very popular. With the help of a guide, tourists can mount elephants and go for a ride around the island`s stunning natural landscapes.
11. Chiva Express
In Ecuador, they have a bus that rides the rails like a train. Connecting the mountains and the sea, this mode of transportation is no longer used by locals and serves mostly as a tourist attraction. All aboard!
What is the most bizarre form of transportation you've ever been on? Tell us all about it!
Transport & Communication
Train Trips & Transportation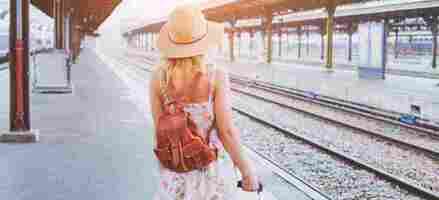 For many, getting to Europe is just the beginning of the journey. Fortunately, transportation options are abundant.
For sheer European romance, nothing beats a ride on the rails. Trains are often the most efficient means of getting around, also. Europe's rail network includes high-speed trains, local and international trains, night trains, scenic trains, and InterCity trains. All are great options for leisurely forays in Europe.
For practical travel, ferries get you quickly from point A to B. Crisscross the Mediterranean, island-hop in Scandinavia, or traverse the English Channel in the relaxed comfort of a ferry. Traveling Europe's inland rivers, tributaries and canals on a river cruise or barge is one of the most leisurely ways to travel within the continent. Disembark on port stops in the heart of river towns. Immediately walk along medieval streets, taste wine, and browse local markets and shops.
Rent a car from any major European city and create your own itinerary, set the pace, and stay wherever you like. Drive on majestic Alpine passes, scenic routes, city streets, or on the Autobahns. Buses (or coaches, as they are also called in Europe) can help you reach remote areas not accessible by train or airplane.
Backpacking is one of the best ways to see Europe. Don a rucksack and head off by plane, coach or train. Interrail passes provide a cost-effective way to see the continent. One ticket allows unlimited travel in 30 countries.
Europe is very bike friendly. Many countries provide dedicated cycling lanes and facilities. Try cycle-touring in the Alps, enjoy the beautiful Bavarian scenery in Southern Germany, or cruise the flatness of the Baltics. Bikes are available to rent in many tourist destinations both in the countryside and in major cities.
Communication
5 Uncommon Modes Of Transportation That Will Surprise You
Around the world in 80 days? Well, some of the places might require more of your time if you want to take the best home. With the coming of new era, we surely have forgotten the old ways to travel around. Many must have forgotten about these uncommon modes of transportation while others may not know of them entirely. To give you a quick insight about their existence in remote corners of the world, here's a list to find out what you've been missing so far.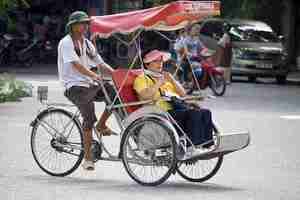 Top 5 Uncommon Modes Of Transportation
While traveling around the world can be easier than you think, these methods of transportation will make your time pass even slower. Scroll down to know all about them!
1. Barco De Totora
Image Source
Legend has it that Barco De Totora are amongst the ancient boats that were used by the locals during Inca times. The dragon faces carved on the ends of these boats are solely to ward off evil spirits, rest assured that these boats don't pick up much speed in the waters. If you fancy this boat as much as we do, you can find them at the borders of Bolivia and Peru, made using the famous Totora reeds that grow near Lake Titicaca. These boats are mainly used for transporting locals from one side of the lake to the other.
Suggested Read: Love Train Journeys? The First Railway Line In Andaman & Nicobar Islands Is A Dream Come True
2. Bamboo Train
Image Source
A bamboo train is just another name of adventure when it comes to the local rural areas of Cambodia. So, saying, 'When in Cambodia, do it like the locals!' totally fits this train ride. A bamboo platform which is almost the size of a double bed boards approximately 15 people and is supported by two sets of wheels made of metal. This bamboo bed is powered by a motor which helps people navigate it on the railway tracks. However, due to not being maintained properly, this ride will be more than bumpy and is all part of the experience!
Suggested Read: Made With Plastic Bottles, Mussoorie's "Wall Of Hope" Will Remind Visitors Not To Litter
3. Jeepney
Image Source
The land of the Philippines has a unique ride called as Jeepney which was introduced right after World War II. This was when the American troops had gifted the surplus army jeeps to the locals and thereafter, the discovery of 'Jeepney' took place. To make it fit for transportation use for public, these were further remodelled by adding a huge roof for shade. These were then painted with bright colours and decorated with messages to be later considered as one of the common transportation used by the locals.
Suggested Read: Hold On To Your Money Because Indians Can Now Shop At Dubai Duty-Free Using Rupee
4. Chicken Bus
Image Source
If you're looking for a unique mode of commute which might not be that comfy, try chicken buses in Central America. Earlier used as school buses, they carry chickens and other types of birds to the markets with passengers. These buses only leave the station when no other person can be crammed inside to make room for just one more! Easily spot with their colourful designs and artistically painted graffiti, boarding this bus is one-of-a-kind experience for sure!
Suggested Read: Dharavi Becomes The Most Popular Tourist Destination In India Beating The Taj Mahal
5. Cyclos
Image Source
Heard of bicycles? You must have! But, cyclos? Well, this is something you need to try yourself in Vietnam. The local transportation of Vietnam involves this reverse concept of cycles that help carry a person from one place to another by sitting in the front. That's right! The driver sits in the back while you sit up front to enjoy the views and were introduced during the French-colonial period in this land. Make sure you bargain a little before hopping on in excitement as they charge higher prices for tourists.
Suggested Read: Enter The World Of Webtoons At This Cartoon Cafe In South Korea
These unique modes of transport may only be a part of some movies or a reminder of the colonial period for some people, but they do play an important part even in today's time. They're a source of livelihood for the locals which also add a scenic charm and something extraordinary to your vacation. So, did this entice you enough? Plan a trip to international destinations for an amazing holiday with your loved ones and tour the cities around in the most unusual ways!
Looking To Book A Holiday Package?
Book memorable holidays on TravelTriangle with 650+ verified travel agents for 65+ domestic and international destinations.