Public transportation in Peru includes everything from modern air fleets to antiquated trucks. And as you travel around the country, you might find yourself trying to strike a balance between practicality, cost, comfort, and safety when it comes to the various methods of transport available.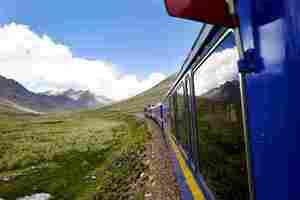 01 of 09 Aircraft Tripsavvy / Tony Dunnell Flying is the quickest, easiest and safest form of transport in Peru. Four airlines dominate the domestic routes, with little separating them in terms of quality: LAN, StarPerú, Avianca and Peruvian Airlines. Lima's Jorge Chávez International Airport serves as the hub for all four airlines. Coverage is good, with daily flights to many of Peru's major cities. Ticket prices change frequently. Safety: Flying remains the safest way to travel in Peru
Flying remains the safest way to travel in Peru Comfort: Small seats, but comfortable overall
02 of 09 Bus Flores Buses are the main form of long-distance public transport in Peru. If you want to travel on a shoestring, buses are the way to go. Don't try to go too cheap, however, as the cheapest companies are neither safe nor reliable. Stick with companies such as Cruz del Sur, Ormeño, Oltursa and Movil Tours, all of which have modern fleets and good safety records. Safety: Poor in general, but much safer with the top-end companies
Poor in general, but much safer with the top-end companies Comfort: Terrible on the cheapest buses, almost luxurious with the top-enders
03 of 09 Taxi Tripsavvy / Tony Dunnell Taxis are everywhere in Peru's larger cities, but be careful when flagging one down. Only use registered, modern-looking taxis, as some unlicensed drivers are far from trustworthy and potentially dangerous. Remember to set the price in advance, as Peruvian taxis do not run on meters. Smaller taxis, commonly known as ticos, serve the same purpose as their larger cousins. Safety: Stick with licensed taxis to avoid corrupt cabbies.
Stick with licensed taxis to avoid corrupt cabbies. Comfort: Okay, but shut your window to keep out the big-city fumes
04 of 09 Shared Taxi worldphotosbypaola / Getty Images Shared taxis, known as colectivos, are similar to regular taxis but follow a set route with set fees. They carry up to four passengers (legally, at least) and will pick you up from anywhere along the route. Routes range from inner-city circuits to long-distance trips along rural roads not served by major bus companies. Prices are low within towns and cities, but much higher for longer trips (the better the company, the higher the price). Safety: Good for short hops, but be careful on remote roads
Good for short hops, but be careful on remote roads Comfort: Comfortable with four passengers, but horribly cramped with six or seven and a chicken or two
Continue to 5 of 9 below.
05 of 09 Minibus AgainErick / Wikimedia Commons / CC BY 2.0 Love them or hate them, minibusses are an incredibly cheap way to get around Peru's big cities. There are two types: the combi (normally an old Nissan or Toyota minivan) and the larger micro (typically an antiquated Toyota or Mitsubishi minibus). Combis are everywhere in Lima, their drivers rocketing around the city while the ticket collector hangs out the side door shouting out the destinations. If you can stand the chaos, a combi can take you halfway across Lima for about $0.50. Safety: The drivers are reckless. Watch out for pickpockets
The drivers are reckless. Watch out for pickpockets Comfort: Sudden stops and swerves in a mobile sardine can
06 of 09 Mototaxi Paul Kennedy / Getty Images If you've been to India, you are probably familiar with rickshaws, the small, three-wheeled contraptions with a bench seat in the back. Peruvian rickshaws, known as mototaxis or trimovils, dominate the roads in many provincial towns, providing a quick and easy way to get from place to place. As with taxis, you'll need to set the price in advance and be prepared to haggle. Safety: Mototaxis are flimsy things, good in the open but risky in heavy traffic
Mototaxis are flimsy things, good in the open but risky in heavy traffic Comfort: Fine on smooth roads, but backbreaking when things get rough
07 of 09 Pickup Truck pickypalla / Getty Images Pickup trucks (camionetas) ferry rural workers from towns to the countryside. It's arguably the most basic form of public transport in Peru and not one that many tourists will experience. Passengers sit or stand in the cargo area, generally hanging on for dear life. You should avoid camionetas, especially over long distances, unless there really is no other option. Safety: If you fall off the back, just hope that someone notices (It pays to have travel insurance.)
If you fall off the back, just hope that someone notices (It pays to have travel insurance.) Comfort: None
08 of 09 Boat Ramesh Thadani / Getty Images Large passenger ferries and small lanchas (motorboats) take care of all terrestrial traffic in the Amazon region. Port towns such as Yurimaguas and Pucallpa are, quite literally, the end of the road. Travel by passenger boat is adventurous and scenic, but you'll need stamina and patience for the voyage (it takes three days to get to Iquitos from most large port towns). Pack enough supplies for the trip, as only basic meals are available onboard. Safety: Keep an eye on your gear and be careful in the busy docks
Keep an eye on your gear and be careful in the busy docks Comfort: It's just you, a hammock and the mighty Amazon
Continue to 9 of 9 below.
Why use public transport when travelling
Transport is an important aspect to consider when planning a trip to a new city. Sure, you've probably worked out how you're going to get there, but you also need to consider how to get around once you're there. Walking is a great option if you're going to be based in the centre near all the attractions, but chances are that you'll need to go further afield at some point. You could take a taxi, or hop on a tour, but often the best way to get around is to copy the locals and take public transport.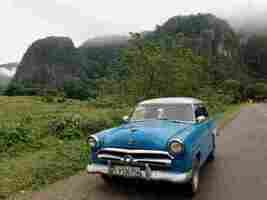 Public transport varies from place to place, but could include buses, trains, trams, monorail, or colectivos (cars that run set routes like buses), among others. Some places don't have any public transport to speak of, and sometimes taxis and tuktuks are so cheap that they act as a defacto public transport system. And part of the fun of using the system is working out what the system is.
So, why use local public transport while travelling? To listen, hit play below or find episode 342 in iTunes, Stitcher or Soundcloud:
1. It's cheaper
Most of the time, travelling by public transport is cheaper than going by taxi or organised tour; usually considerably cheaper. You'll need to find out how to pay for the bus or train before you set out: do you pay the driver or buy a ticket beforehand? Is it cheaper to buy a multi-ride pass? This information should be available online, or ask your hotel concierge or local host.
2. You see more
Bus routes are not always the most direct way of getting from one place to another; this means that you'll see parts of the city that you might not have gone to had you been travelling by taxi. Plus, you'll be paying more attention to your surroundings since you need to work out where to get off (I often have a map open on my lap so I know exactly where I am), so you'll see more of where you are and learn more about how the city is laid out.
Of course, if the city has an underground metro system, you won't see much during the journey — dark tunnels are pretty much the same anywhere. However, you'll have to find your way to and away from the stations, which means once again you'll be paying attention to your surroundings.
Plus, many cities decorate the metro stations in interesting ways, and some have art displays or museums inside the stations — which you'd never know about if you weren't travelling by metro.
3. You're more in touch with locals
Travelling like a local is a great way to get an idea of how locals live. We arrived in Sao Paulo at rush hour and had to navigate the metro to get to our couchsurfing hosts' house: an hour of crush. It was uncomfortable but eye-opening: tens of thousands of Sao Paulians go through this exact experience every day.
You might find yourself in conversation with the person next to you, as I did in Encarnación, Paraguay, or be surprised by the silence of the journey. You may be entertained by buskers or offered food, drink, or one of a variety of products: I saw a man buy a mirror on the subte in Buenos Aires, then bought myself a pack of tissues a couple of days later.
Sure, there may be some criminals around who are out to rip you off — keep a close eye on your belongings and pay attention to anything out of the ordinary that's going on — but most of the people travelling by public transport are just going about their daily lives, travelling to and from work, going to visit friends or heading out for a meal.
Travelling by public transport is an experience in itself. Don't miss out on it by always choosing the more sterile option.
What has been your most interesting experience when travelling by public transport?
[box] This episode of the Indie Travel Podcast is sponsored by 23 and Me.
is a genetic service that provides you with DNA reports about where your DNA comes from around the world.
And until August 3 2017, you could win a genetic adventure as will choose one person each day for 23 days to travel to countries based on their DNA!
Enter the sweepstakes and find out more about 23 and Me![/box]
Note: this article was originally published in 2011, and was recorded as a podcast in 2017.
Rating Popular Methods of Transportation
Flying high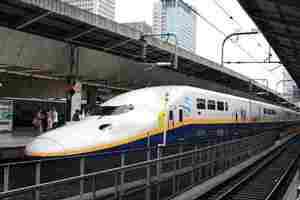 "It's the journey, not the destination."
This is a statement that is often thrown around by travelers across the internet for a good reason.
Traveling, by definition, involves taking transport of some kind.
Some methods are a way quite simply to get from point A to B. Yet others can end up being the best part of your journey.
Let's take a lot at some of the most popular transportation methods and the pros and cons of using each.
Plane
While I'm grateful to live in an era where air travel is so easily accessible, planes feature at the bottom of my list regarding ease of use and comfort.
To fly on almost any airline (at least within economy), you pretty much have to surrender your dignity at the airport entrance.
After being prodded, screened, and herded like cattle, you're squished in a tiny chair, surrounded by other people for hours on end.
Don't get me wrong – there are upsides to flying, besides the sheer efficiency of it.
I enjoy ten-hour flights, where I can snack on food, have a glass of red, catch up on my movies, and take an afternoon nap.
Yet, I worry about my carbon footprint and find the experience traumatizing.
These days I'm looking at flying as an option only when I have no other choice.
Ease of use: Depending on your access to an airport and the airline, getting from your home to your destination is relatively straightforward.
Enjoyment factor: 4/10 unless it's the long haul journey from London to Sydney. That gets 0/10, as that route is just upsetting.
Bus
There are pros and cons to buses. Once you're on the bus, all the hard work is taken care of for you by the driver.
On the other hand… well, I don't know about you, but I always get motion sickness/ actual sickness on buses.
Plus, if you don't get a seat and end up standing for hours – ugh.
Ease of use: You book a ticket, they're there, you get on them.
Enjoyment factor: Highly dependent on which country you're in and the distance of travel.
Road tripping in the Westfjords of Iceland
Car
Depending on where you are, a car can be the most convenient and enjoyable form of transport.
Some of the best holidays I've been on have involved piling a bunch of people I like into a vehicle and driving around a foreign country…or my own, especially when you have no map, nor a clear direction as to where you may be going.
Ease of use: Simple. Put everything you need in the car. Get in the car. Start driving in the comfort of your own, air-conditioned space.
Enjoyment factor: Dependent on several factors. The company can make or break a road trip.
That and the snacks you bring, the variety within your Spotify playlists, and how many rounds of "I Spy" you can stand.
Learn how to increase Spotify followers, and you can build a nice community around the service.
Bike
Like road tripping, traveling to a destination by bike tends to emphasize the journey.
You're not simply going from one location to another – the ride is the point of the trip.
Ease of use: Most people know how to ride bikes. The concern comes from interference by other cyclists, cars, and people… not to mention the elements.
Enjoyment factor: Flat roads on a sunny day – you're smiling.
Horseback Riding
Although traveling by man's biggest four-legged friend is nowhere near as popular as it was in, say, the 1800s, there's something pretty special about trekking on horseback.
You have a chance to forge a special connection with another living being while placing complete trust in one another.
I've made a point of horse riding at any opportunity while traveling.
As a result, I have sweet memories of "tölting" on sweet little Icelandic ponies and cantering across open fields in Costa Rica.
The memories I regard with less fondness are horse riding in Cuba, but that's another story.
Ease of use: It depends on how experienced you are with riding horses/ how comfortable your horse is to have people ride it.
Enjoyment factor: Pretty good for the first few hours, before your leg muscles begin to seize up…
Boat
Boats are one of my favorite types of transportation. I've jumped on them to circle a harbor without bothering getting off; I love them so much.
Not only can they be used for transport, but they can also help you experience a city from a different point of view.
As for building an entire vacation around a boat ride?
The idea is popular for a reason. A cruise can serve as a way to sample different countries and cities on one holiday.
Ease of use: Wait at the harbor. Get on the boat. Enjoy the ride!
Enjoyment factor: So long as the weather is fine and you don't suffer from seasickness – 10/10.
The Shinkansen in Japan (Credit: FuFu Wolf)
Train
When it comes to getting from one place to the next, it's hard to beat a train journey. Plenty of travelers use them for their ready availability.
Although planes obviously move a lot faster, trains can often be a more efficient form of transportation.
Once you add in the airport's distance and the wait time for boarding the flight plus possible delays, planes can often end up taking more time than you originally bargained for.
Considering there are trains worldwide which travel along at breakneck speeds, they're often the simpler choice.
That and some of the best adventures are built around long train journeys, such as the Trans-Mongolian from China to Russia.
Ease of use: So long as you're at the station on time, perfectly easy.
Enjoyment factor: Nab yourself a window seat and the view or a good book.
What's your favorite way to get around?
LC is an ex-expat who is currently re-exploring her home country of Australia. Follow her adventures at home and abroad via her blog Birdgehls, where she writes about travel, expat life, gushes on about various animals and bemoans her often futile attempts to go completely green. Or, you can look her up on Facebook.
Planning a trip? Go Backpacking recommends: G Adventures for small group tours.
World Nomads for travel insurance.
Hostelworld for booking hostels.
Rail Europe for train passes.