A folding chair is a household item that is convenient to store and carry. It is more flexible and easier to use than ordinary chairs. Folding chairs are available in many different styles and materials for different environments and uses.Originally originated in ancient Greece and Rome. At that time, people used simple wooden recliners and folding chairs, which were easy to load and unload and portable. The design of modern folding chairs can be traced back to the 19th century, when German craftsmen designed a foldable armchair, which became the prototype of later folding chairs.They are usually made of lightweight materials such as aluminum alloys, plastics, and strong steel pipes, making them lightweight and easy to carry. Folding chairs can be quickly folded away to be moved from room to outdoor in no time, or conveniently stowed away during the holidays. In addition, the design of the folding chair does not take up too much space, which is very important for families with limited space. Next, we will introduce folding chairs from two aspects.
1. Usage scenarios
Folding chairs are ideal outdoor furniture. Whether you are on a picnic or camping, folding chairs are your indispensable leisure equipment. They fold easily for portability, are lightweight, and most folding chairs are designed to be compact, meaning you can pack them easily in your car.
Folding chairs are ideal for offices and conference rooms. These chairs can be easily stacked together, making them very compact for storage. They are quick to set up and fold down when you need them for seating people around or around a table. This particular chair makes seating flexible and versatile in a meeting room or office.
It should be noted that the material design of folding chairs is very durable and strong, which makes them widely used in the commercial field. Especially restaurants, hair salons, etc. These occasions require flexible seats to adapt to the changing needs of customers. Folding chairs bring you the best solution.
In order to better protect folding chairs, many manufacturers have also developed protective covers suitable for such chairs. Such covers prevent dust and other dirt from adhering to the surfaces of the chairs, while also protecting them from serious damage.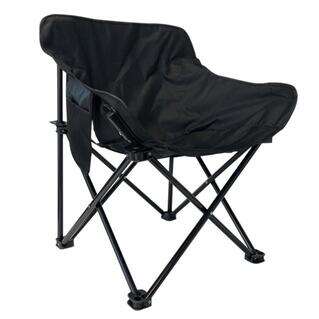 2. Function
① Portability
The biggest advantage of folding chairs is that they are easy to carry. Due to its lightweight features, it can be easily packed in a suitcase or backpack. Moreover, when traveling, you don't have to worry about not having a seat to sit on. Folding chairs can easily solve this problem.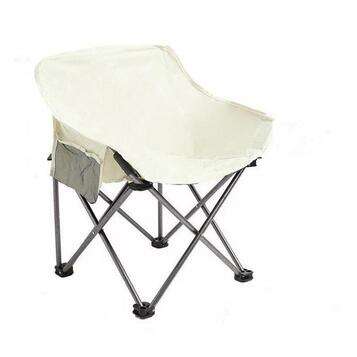 ②Support
In addition, folding chairs can also provide very good support when camping outdoors. Since the folding chair is made of light and durable materials, such as aluminum alloy, the strength is very reliable. It can ensure the safety when we use it.
③ Ergonomic design
In addition, the folding chair has a good ergonomic design. It can be adjusted to suit different body sizes and usage needs, providing a comfortable sitting position. You won't feel any fatigue when you use it for a long time. This is a very important consideration, especially for people who need to sit for long periods of time.
Summarize
To sum up, the functions and uses of folding chairs are very wide, not only suitable for outdoor leisure, but also suitable for commercial and office occasions. Using them can enhance the flexibility and diversity of occasions. Benebomo's portable chair are very portable, suitable for many scenes, and are good helpers in our travels. We can use it in many situations, and its light and comfortable design can provide a good carrying and using experience.