Recommended accommodation
Chatrium Hotel Riverside Bangkok ¥ 321, book now >
Millennium Hilton Bangkok ¥ 297 immediate bookings >
Royal Orchid Sheraton Hotel and towers ¥ 438, book now >
The quarter hualamphong by uhg ¥ Book now > 70
Rainbow sky Hotel Bangkok ¥ 112, book now >
Sama Sukhumvit Bangkok ¥ 301, book now >
Amari Watergate Bangkok ¥ 287, book now >
Buri Tara Resort ¥ 133, book now >
Launch more hotels
Published at 11:14, March 15, 2016
Thailand is a great travel destination with a multi-dimensional travel experience. I have been to Thailand twice and have passed Bangkok, Chiang Mai, Tacheng and Kami. Here to retain more than one four of the strategy, so that interested friends can refer to go.
1. Preface: what is Thailand playing
(1) Feel the Buddhist Culture: splendid temples, glittering Buddha statues, beautiful murals and monks you meet at any time
The temples in Chiang Mai are the most intimate, and the small town is also very small. In the early morning and at sunset, you can go in and out of the temple freely, and sit at the end to listen to the monks chanting. Although you can't understand it, the smoke is curling and the sound is melodious, which is convenient for your mind to empty.
The big city is more similar to the style of Angkor Wat, with ruins everywhere and Khmer temperament.
Bangkok's Grand Palace, Wofo temple and Zhengwang temple are well-known in the world, but the daily flow of people is comparable to the peak of the Forbidden City in Beijing, and the Chinese team is also very large. The flow of people is dense, so we should be cautious.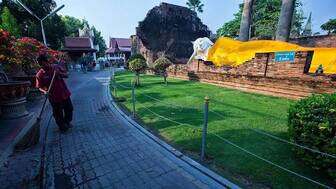 (2) It goes without saying that the most famous beaches are Phuket Island, Kami, etc., as well as some small islands with luxury five-star hotels outside Phuket Island. Just staying at the seaside and watching the sunset is a wonderful experience.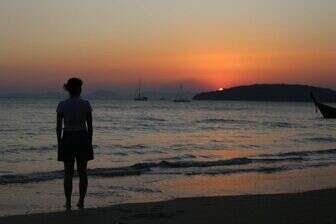 (3) Delicious food
Thai food itself is characterized by sweet and sour, with fruit aroma and all kinds of curry from India, delicious and delicious. Casually mention a few Thai specialties, such as dongyingong soup, stewed chicken in coconut soup, Thai fried noodles and so on.
In fact, Thai food is diversified. There is a Chinatown in Bangkok, and signs of shark fin and hot pot can be seen everywhere. In the central world business district in the center of Bangkok and the mega shopping center in Siam business district, people can also enjoy the daily food, pasta and steak in the food world. Not to mention the luxurious meals in five-star hotels such as riverside district.
From the banana cake peddlers in the street to the Wangxie hall in front of hildo Millennium luxury package, all kinds of wonderful experiences.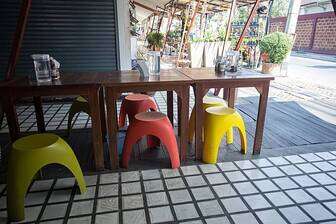 (4) Thai massage
Thailand must experience the project! With the accompaniment of traditional music and the soothing fragrance, it's great to have a relaxing massage to relieve the fatigue of travel.
(5) Performance
Most people come to Thailand mainly to see the human demon, but I can not overcome the inner obstacles, can not appreciate. I recommend Thai boxing.
In Bangkok, rajadamnoen stadium and Lumpinee stadium have formal Thai boxing competitions, real boxing championships, not performances. I have made relevant strategies, but due to the time arrangement, I was unable to go to Bangkok in person.
Sunday, Monday, Tuesday and Wednesday will be boxing matches with lumphini
Tuesdays, Fridays, Saturdays
(6) Hotel experience
Compared with domestic hotels, Thai hotels are much cheaper in price and better in service. For example, the 5-star hotel of Jiami has direct access to the swimming pool, while the deluxe rooms of the Riverside Hotel in Bangkok have a view of the invincible river. During my stay in Thailand, it's very worthwhile to experience a five-star hotel.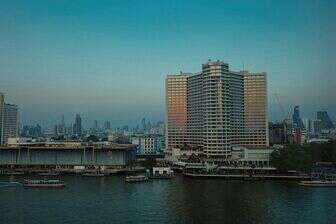 (7) Sky Bar
Bangkok's modern city night is also very shocking, there are several sky bars, the night scene is very magnificent.
The photo is from Hilton Millennium Hotel. The most famous ones are sirocco sky bar on the 63rd floor of Lotus Hotel, roof bar on the 83F of rainbow sky hotel, octave Bar & Lounge on the 45th floor of sukunyi Marriott Hotel in Bangkok, etc.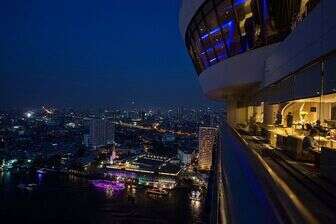 (8) Shopping
Bangkok is a shopping paradise, with central world business district, Siam business district and shopping malls. In particular, Siam discovery center has a strong artistic atmosphere, which is very similar to K11 in Shanghai.
Big C is a large supermarket, and food, boots, cosmetics, etc. are cheaper than airport duty-free shops. There are also cheap Levis and Lee Jeans.
Shopping in Bangkok can pay special attention to:
NARAYA, Bangkok.
Bra, ha ha, most of the Zen floors are full of bra, which is still very shocking, and the price should be much cheaper than that in China. Such as wager, Diane and so on.
Cosmetics: the most cost-effective cosmetics brand is L'Oreal, which is the cheapest in the airport duty-free shop. There is also boots: Bangkok is more popular a British affordable cosmetics brand.
In Chiang Mai and Kami, they are more handicrafts of artists and craftsmen.
When it comes to shopping, I'd like to recommend an overseas travel app ~ dream travel app, all kinds of vouchers and discounts for duty-free shops. For example, the famous wangquan duty-free shop has a 20% discount, which can't be too cost-effective ~ this trip to Thailand, my wife bought it, and I can save a lot of money with these discount vouchers. In addition, app has everything to eat, drink and play. In Thailand, in addition to some famous places, there are many places worth visiting, and all the must play attractions can be found by app. In addition, to my surprise, a lot of local hidden specialties can also be found on the app. Of course, it also has the function of bus route and real-time navigation. Even if you travel abroad for the first time, it's very convenient to find food and search scenic spots, not to worry about getting lost.
(screenshot from dream travel app, deleted.)
(9) Exotic
Bangkok, Thailand has both modern and traditional historical features
The sense of modernity is reflected in the urban center of Siam and Suvarnabhumi Airport, while the sense of history is more reflected in the old urban areas such as the Grand Palace, Chinatown and huananpeng railway station.
If you walk around, you can see backpackers from all over the world. If you go with them, please say hello.
In the previous part, I briefly introduced what to play in Thailand, including the attractions, restaurants, sky bar and accommodation in Bangkok. Then I recommend the following website: http://www.bangkok.com/cn/
The pictures and pictures of this website are very detailed, and the quality of photos is very high. About the top 10 hotels, top 10 scenic spots, top 10 bars, top 10 nightlife and so on in each region of Bangkok, they are well written by category, so that you can consider the destination in advance before you go to Bangkok.
2. Air ticket
In general, we consider Air Asia and spring and Autumn Airlines.
In addition to the ticket through Ctrip, qunar and other agent websites, you can also go directly to the websites of Air Asia, spring and Autumn Airlines.
(1) Air Asia
Air Asia is the cheapest, but it has two disadvantages
1) Red eye flight or transfer flight.
Connecting flights take 10 hours or more, which is unbearable. If the red eye flight is not afraid of hard work, you can consider it.
2) The second major drawback is that all Air Asia flights stop at don Mueang airport.
Suvarnabhumi airport is a shopping paradise. The main departure and landing flights at Langman airport are domestic flights in Thailand, which are relatively small and far away from the urban area and inconvenient. Therefore, you should consider buying duty-free goods at the airport.
There are free buses between Langman airport and Suvarnabhumi airport. To be on the safe side, it's better to reserve one and a half hours to two hours. The following is the departure schedule of Suvarnabhumi airport.
(2) The price of spring and autumn is pretty good. Now it's 299, including fuel and about 1800 per person. (the earlier you buy a ticket, the cheaper it is. It's worth noting.)
My spring and autumn flight is 21:00, arriving at 1:00 a.m. The return journey is 18:10 and 23:45.
The inconvenience of arriving in the early morning can be offset by staying at a hotel near Suvarnabhumi airport for one night. The advantage is that the hotel is cheap.
3. Bangkok strategy
3-1. Traffic in Bangkok
(the translation of the site will be different, please use English as the standard. My discussion on free traffic is mainly based on the behavior of BTS light rail and MRT subway.)
MRT: the basic fare is 15 taels, and 1-2 taels will be charged for each stop, with a maximum of 39 taels.
BTS: start 15 Thai strains, every time a certain number of stations, add 5 Thai strains, up to 40 Thai strains.
It is not recommended to buy a stored value card because there is no discount and there is a service charge. But BTS's rabbit card has a discount offered by shops. For example, McDonald's gives a 20% discount. I can't understand the rest.
BTS and MRT are outbound transfer, the cost is extra, but transfer is very convenient, do not need to take a lot of road.
The transfer points are as follows:
Chatuchak oak (Chatuchak Park) - Mochit (Moji), slaclaeng (saradan) - Silom (Shilong), Sukhumvit (Sukhumvit) - asok (Yasu); Siam (SIAM) for BTS transfer.
See the figure below for the Bangkok Mekong River Express.
3-2. Accommodation and surrounding attractions in Bangkok
(1)
You can book local hotels through Ctrip. My comparison found that the price of Ctrip is the cheapest.
(2)
Bangkok area description
You can consider the old urban area of Bangkok (near Kaoshan Road, Grand Palace, huananpeng and Chinatown). For local tyrants and lovers, please go to riverside district. For Chaozhou people, please stay in Sukhumvit. For shopaholics, please stay near Chilong and Xilong. First, paste the general layout
1) The old urban area of Bangkok and the Chinatown / Chinatown area near the Grand Palace are the old urban area of Bangkok. The historic sites and scenic spots are mainly concentrated here. There is no subway near the grand palace. The nearest one is Hua LamPhong near the Chinatown / Chinatown area.
Take a taxi from huananpeng to the Grand Palace, about 100-150 baht, depending on the traffic peak.
There are many must play attractions and special food near the grand palace. The distance and route can be found by using the dream travel app. However, you must first see the comments on which stores are more delicious, which stores are more characteristic, and which stores are more cost-effective. Compare them before you go. I don't want to say more. It's all tears.
(screenshot from dream travel app, deleted.)
Special tips:
1. When taking a taxi, please note that taximeter and Taximeter are used in taxitaxis in Thailand. The former is for taximeter while the latter is for direct negotiation. It's 35 baht for 2 km, more than 2 baht per km. But in fact, we often encounter bargaining.
2. If you stop at the edge of the scenic spot, you will usually open your mouth and walk away from the scenic spot as far as possible, and then make a move.
3. You can walk all the way from the ferry near the grand palace to the place where you can see the temple of King Zheng. The ferry and river crossing there are very cheap. When I went there, I saw that the temple was full of scaffolds and was being renovated, so I didn't cross the river. In general, it is estimated that the river crossing fee should be at most 10 baht. It's much cheaper than boating in the grand palace.
Map of nearby scenic spots:
The main scenic spots in this area include the Grand Palace, Wofo temple, Shanjian temple, Zhengwang temple, National Art Museum, museum, Yunshi temple, rathdamnoen boxing Museum, etc. in fact, most of the well-known scenic spots in Bangkok are in this area except four Buddha.
(to add a few words, there are 1000 Thai, 1500 Thai and 2000 Thai on Sunday, Monday, Tuesday and Wednesday in rathdamnoen boxing house. Besides rathdamnoen boxing house, there is also a lumphini Thai House in Bangkok, which costs 1000 Thai, 1500 Thai and 2000 Thai. On Tuesday, Friday and Saturday, the Lumpinee Thai house moved, Most of the online strategy addresses are wrong. If you are interested, please check the new address on the official website of Baidu Lumpinee boxing. The new address is far away from the city. It seems to be even north of chatucha park.)
Among the temple attractions in Bangkok, the Grand Palace is the most expensive, 500 baht, and the others are generally only 20-100 baht.
The photos of this part are not available. If they are too many, they are all tears. Format the SD card by misuse of the camera.
Simply speaking, there are too many people in the grand palace. As soon as it opens, it will be closed until 3 p.m. There are few people in the cloister, so you can enjoy more beautiful murals. It's a pity that the temple of King Zheng is full of scaffolds and you don't see its true appearance.
What should not be missed in this area is South China Peng railway station. Friends who love photography should have special harvest here.
Recommended hotels in the region:
Centra Central Station Hotel Bangkok (4 stars)
It is only 450 meters away from huananpeng railway station, and it takes 42 minutes and 4.5 kilometers to walk to the grand palace. Out of huananpeng railway station, you can see the sign of centra hotel. It is convenient to take Hua LamPhong MRT subway.
To: http://hotels.ctrip.com/international/701056.html?Rooms=2&childNum=2&NoShowSearchBox=T&isfull=F&cbn=59&ecp=230#ctm_ref =HI 0 0 0 LST SR 1 DF LS 1 N HI 0 0
The hotel is very good. You can see the South China Peng railway station from the window, and the rooftop bar on the other side of the 6th floor front desk can see the Golden Buddha Temple. It's five minutes' walk downstairs to Chinatown. It's about 100 baht to take a taxi to riverside district.
Another advantage of the hotel is that it is convenient to take the train to Dacheng or Chiang Mai.
2) Riverside District
The riverside area is in the lower left corner below. The nearest subway to the riverside area is saphan Taksin, also known as Zhengwang bridge. There are not many scenic spots here, mainly five-star luxury hotels. I have a reservation for the Millennium Hilton bank.
To: http://hotels.ctrip.com/international/1300392.html?Rooms=2&childNum=2&NoShowSearchBox=T&isfull=F&cbn=164&ecp=523#ctm_ref =HI 0 0 0 LST SR 1 DF LS 1 N HI 0 0
In particular, Hilton millennium, the room with executive lounge is very valuable, because the lounge provides free meals from morning to night. If you buy breakfast, it will be open from 6:30 a.m. to 9:00 p.m., and later is the performance time of the bar. You need to buy it separately.
Millennium Hilton's air bar can rank in the top 10 of Bangkok's air bars. The morning view and night view are excellent.
Here are some real photos of Millennium Hilton.
Hall entrance
Reception area
Night view of Hilton
Hilton sunrise
There is also the most famous air bar in Bangkok, sirocco of Lotus Hotel. But we need to make an appointment.
Tel. + 66 (0) 26249555
National lotus
The Peninsula Bangkok, 5 stars
Royal Orchid Sheraton Hotel and Towers Bangkok, 5 stars, facing Hilton millennium.
The Royal Orchid Sheraton in the setting sun
There is also a scenic spot, the riverside night market Asia tique, which is only ten minutes away from the BTS station of Zhengwang bridge. There are free ferries to and from the station. Transformed from the once prosperous international trade terminal, there are more than 1500 stalls and 40 restaurants in the reconstructed large warehouse building. In addition to food and shopping, there are also Thai puppet shows performed by Joe Lewis puppet theater, as well as entertainment programs such as kripso demon show and Thai Boxing show (this is not a competition, but a performance).
3) Chit LOM and chit LOM are the most prosperous business districts in Bangkok, which are usually called as the Central District of Bangkok, the embassy district and so on. The traffic here is the most convenient. It is located in the CBD area of Bangkok.
From chit LOM, you can walk along the air trail to chit LOM in less than 20 minutes. The area is Bangkok's shopping paradise, with shopping malls.
Another more practical shopping map:
Central world business district [Zen department store, Isetan department store, central world]
Located in the center of Bangkok, central world is one of the largest shopping centers in Southeast Asia. It consists of three parts: Zen department store and Isetan department store at both ends, and central world in the middle. There is the popular Bangkok Bag (NARAYA). There are also souvenirs on the fifth floor. BIGC supermarket is opposite to it, and simian Buddha is also nearby.
CW sales of high-end brands, 1 sell Bangkok bags, 3 underwear, 6 food.
Zen has more than half of the floor dedicated to selling women's underwear, wager, dianfen and I do not know the brand, in short, very spectacular.
Webmaster http://www.centralworld.co.th/
Transportation mode: get off the corridor bridge at chit LOM station of BTS and directly enter the shopping mall. Of course, you can also walk all the way from Siam. Surrounding attractions: Erawan shrink, very popular.
Siam business district [Siam Paragon, Siam center, Siam discovery] Siam is a relatively new shopping center with a large scale. Three shopping malls, Siam discovery, Siam center, Siam Paragon, are all under the same group. They are all shopping centers with famous brand / brand monopoly in the traditional sense. It's worth visiting the Thai characteristic Museum. You can buy essential oil, aromatherapy, Tess and other hand letters. Siam Paragon is a key point. It is said to be the largest shopping center in Southeast Asia, with IMAX cinema and Siam Ocean World [Asia's largest aquarium]. If it's just window shopping, Siam discovery is the most interesting, a bit like Shanghai K11 art shopping center.
In fact, MBK center is more like a department store, with mobile phone digital, clothing, books, groceries and other stores.
Big C is also located in the chitlom station (opposite central world) of BTS. The first floor is the store, the second and third floor is the big C store, and the fourth floor is the food plaza. Some daily necessities or snacks are the favorite of tourists. The cosmetics in the boots here are more convenient than those in the airport duty-free shop! In addition, the hypermarket also has wager, dianfen underwear counter, although the style is relatively old, but ultra cheap! There are also cheap Levis and Lee.
4) Sukhumvit, asok (at the intersection of light green BTS line and blue MRT line on the right side of Figure 1)
Here is the interchange station where the two lines meet. The traffic is very convenient. And there are many trendy, luxurious 5-star hotels (and relatively cheaper) and serviced apartments. Modern bars, restaurants, Thai massage shops and nightclubs gather here. Bangkok nightlife, red light district is located here. An area worth considering. Details can be found at http://www.bangkok.com/cn/ Check it out.
There is terminal 21 shopping mall here. You must go and have a look. The whole shopping mall takes the airport terminal as the concept, and each floor is matched with the characteristics of different countries and cities. Not only the products sold have regional differences, but the whole decoration style, including the toilet, is very interesting. For example, Paris is on the first floor, Tokyo is on the second floor, London is on the third floor, and San Francisco is on the upper floor, so the toilets on each floor are designed according to the style of the city.
Hotels I have considered in this area:
Aetas residence 5 stars
Near the phloen chit station, it is equipped with kitchenette, washing machine, bathtub, etc. 45.
Shama Sukhumvit serviced apartment bank 5 stars
Near the phloen chit station, it is equipped with kitchenette, washing machine, bathtub, etc. 66.
Executive Club at Windsor 5 stars
Near asok station
Near Nana station
5) Watergate
The traffic in Watergate is not convenient. Take Amari Watergate Hotel as an example, it takes more than 1 km to walk to the nearest BTS. However:
It's close to Watergate.
Here is the highest building in Bangkok - rainbow cloud hotel.
6) Dannenshaduo water market
Dannen Shatuo water market is about 1.5 hours' drive away from the urban area. It's about 2000 baht for a taxi. It's much cheaper for the local delegation. Many tour agents can handle the itinerary to the floating market. But pay attention, we must kill to about 200 baht. The Charter ship is 300 baht.
To provide you with a detailed strategy of water market:
http://www.backpackers.com.tw/guide/index.php/%E6%9B%BC%E8%B0%B7%E9%83%8A%E5%8D%80%E6%99%AF%E9%BB%9E%E8%A7%80%E5%85%89%E6%94%BB%E7%95%A5
In fact, I saw many arched signs with blue background and white characters across the road, which said welcome to damnoen saduak water market. It's 2 or 3 kilometers away from the real dannenshaduo water market. This is the most deceitful place. It costs thousands of baht for each person to take a boat. Moreover, when we get to dannen Shatuo water market, we have to change boats again. In front of the real dannen Shatuo water market, there is a 7-11, which is very close to the entrance of the store. On a big column, there are two big orange signs that say dannen Shatuo water market is the sign in the picture. Below the photo is a small arch bridge on the road. The classic photo of the pointed tail boat, which is the most popular fruit seller in the water market, was taken from this bridge.
These are the basic strategies of Bangkok. As a special reminder, in my opinion, the famous chatucha market is meaningless. Just like a certain textile market in Shanghai, it's nothing if there are too many people. The key is that the goods have no Thai characteristics, which can be found in universal Taobao.
But leave a picture for those who want to go.
In addition to the above scenic spots and shopping centers, Suvarnabhumi airport itself is also one of the great tourist spots. It has a very large area, many luxury brands, and the design is very modern. It is recommended to leave enough time to feel it.
Statue of departure hall of Suvarnabhumi Airport
In the introduction section of Bangkok, let's talk about two more tips for searching Hotels:
The advantage of booking is that the hotel is displayed on the map immediately, so that you can search by specific area directly on the map.
Another advantage of booking is that, for example, the keyword: Suvarnabhumi Airport, the hotel that jumps out will show the location from the airport, which is a very convenient function.
But Ctrip also has a great place. It's very convenient to inquire about transportation. For example, I select a hotel, check its location, and then check how saphan Taksin gets to Hilton millennium. It can not only tell me how to transfer, but also provide a concise map. It will be very convenient to ask for directions when taking local transportation.
4 strategy of Chiang Mai and Dacheng
4-1 transportation in Chiang Mai and Dacheng
Both Chiang Mai and Dacheng can take the train to nanhuapeng railway station, but Chiang Mai is too far away and time-consuming. It is recommended to take the Air Asia plane at Langman airport, which is convenient and cheap. The big city is very close to Bangkok, which is only 2-3 hours. It's recommended to take the train. I take the express (non air conditioned) to Dacheng, the fare is only 20 baht.
Bangkok's train tickets are not easy to buy on the website. You can only go to the station to buy them in advance, but fortunately they are not very nervous.
Ayutthaya is Dacheng and the terminal is Chiang Mai
4-2 Chiang Mai
Chiang Mai is a small city. It is recommended to live in the old city. In this way, it's only 45 minutes at most from one end of the city to the other. It's more convenient to borrow a bicycle. Paxing temple, Pandao temple, chaidilong temple and Qingman temple are all worth visiting. Thai massage in Chiang Mai women's prison is also recommended. It's a chain store. According to its introduction, it's a reemployment opportunity provided by the government for prisoners in women's prison after they get out of prison. It's always cheap and of good quality. It's very comfortable and the decoration is much better than that of self-employed people.
Chiang Mai doesn't need to work very hard. I recommend that you go to Pandao temple in the morning and at sunset to listen to monks chanting scriptures. Take a walk around in the morning. For lunch, find a Thai massage and press it. Take a nap. Fruit market turn around, eat fruit. Have coffee and tea. Have a night market by the river for dinner. A very leisurely holiday life.
Pandao Temple
Qingman Temple
4-3 big cities
The big city is bigger than you think. For example, it may take more than an hour to ride from the big Buddha Temple in the center of the map to the imperial concubine temple in the lower left corner. So it's better to pack a tutu car. It's more practical. The price of my car is 200 plants per hour, 2 hours in the morning and 3 hours in the afternoon. On the top left of the map is the highest point of the big city, pukaotong temple, but it's a bit desolate and nothing can be seen. The imperial concubine temple on the lower left is Angkor relic style, and the setting sun is quite good with the wasteland style.
The best one is the Dachai mengkong temple in the lower right corner. It is suggested to go there in the morning. There is a Buddhist niche dedicated to Doraemon. Yes, it is a robot cat.
Dachai mengkong Temple
Next to sanbaogong temple, this temple has some origins with Chinese people. Buddha statues are very luxurious, but the important thing is to say three times: where are my mother's new shoes? Where are my mom's new shoes? Where are my mom's new shoes? Someone's stealing shoes here. Comrades, be careful!
Sanbaogong Temple
In addition to the above several places, the city is also worth seeing the Wofo temple, the big Buddha Temple (big city's signboard tree bag Buddha, in the big Buddha Temple).
Great Buddha Temple
The last thing I want to mention is that the Dacheng 60 Hotel, which I live in, is very good. It's just opposite the Dafo temple. The decoration and facilities are poor, but it's very convenient to travel.
Murals of 60 hotel in Dacheng
Dacheng Railway Station
500m
Kami is very close to Phuket and can also go to the nearby islands by boat. However, my wife and I are both draught ducks, so we just stroll around the beach to see the sunset. Aonanhai beach is very good, facing the west, you can see the sunset setting a little bit until it disappears at sea level. Then the best time to shoot the night is about half an hour after that. A touch of strange pink decorates the dark blue night. It's very beautiful.
Jiami, we chose Jiami Hotel and Buri Tara resort, both of which are great. The pool leads to the room.
Basically, if you have any questions, you can leave a message or contact us via wechat.